Hailey Baldwin Slams Trolls Downplaying Justin Bieber's Lyme Disease
By Hayden Brooks
January 9, 2020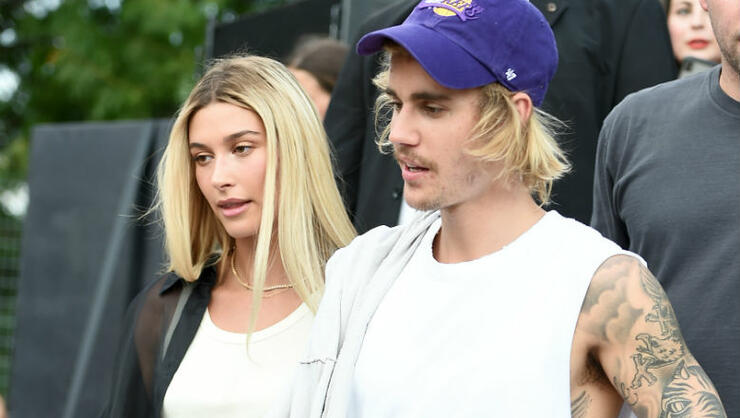 Hailey Baldwin is standing up for her husband, Justin Bieber, following the recent revelation that he has been diagnosed with Lyme disease.
After the Biebster took to Instagram to share the personal confession on Wednesday (January 8), the chart-topper, 25, was met with several unfortunate messages about his health. Meanwhile, Hailey was quick to clap back with a short and sweet message to the haters. "For those who are trying to downplay the severity of Lyme disease. Please do your research and listen to the stories of people who have suffered with it for years," the TV personality, 22, tweeted. "Making fun of and belittling a disease you don't understand is never the way, all it takes is educating yourself."
In a follow-up message, she thanked Yolanda, Bella and Gigi Hadid for sharing their knowledge of the disease with her. Both Yolanda and Bella also have Lyme disease. "I wanna say a huge thank you to @YolandaHadid and @bellahadid and @GiGiHadid for bringing me so much clarity and information on Lyme disease and for helping answer my questions about course of action, symptoms etc. Love you 3 amazing women!" she continued.
Avril Lavigne also received some love after the pop star sent some kind words to JB. "and sending so much love to @AvrilLavigne thank you for all you do to educate people about Lyme," she wrote, adding, "You're amazing."
Bieber broke the news in a Instagram post, adding that he'd share more details about his serious symptoms in his upcoming YouTube doc series, Justin Bieber: Seasons. "While a lot of people kept saying Justin Bieber looks like sh*t, on meth etc. they failed to realize I've been recently diagnosed with Lyme disease, not only that but had a serious case of chronic mono which affected my, skin, brain function, energy, and overall health," Bieber began, before confirming that people will find out more in his series. "These things will be explained further in a docu-series I'm putting on YouTube shortly…you can learn all that I've been battling and OVERCOMING!!"
For those who are trying to downplay the severity of Lyme disease. Please do your research and listen to the stories of people who have suffered with it for years. Making fun of and belittling a disease you don't understand is never the way, all it takes is educating yourself.

— Hailey Bieber (@haileybieber) January 8, 2020
I wanna say a huge thank you to @YolandaHadid and @bellahadid and @GiGiHadid for bringing me so much clarity and information on Lyme disease and for helping answer my questions about course of action, symptoms etc. Love you 3 amazing women!

— Hailey Bieber (@haileybieber) January 8, 2020
and sending so much love to @AvrilLavigne thank you for all you do to educate people about Lyme. You're amazing 💕

— Hailey Bieber (@haileybieber) January 8, 2020
Chat About Hailey Baldwin Slams Trolls Downplaying Justin Bieber's Lyme Disease