Jon Pardi Shares Wedding Plans
By Lauryn Snapp
January 9, 2020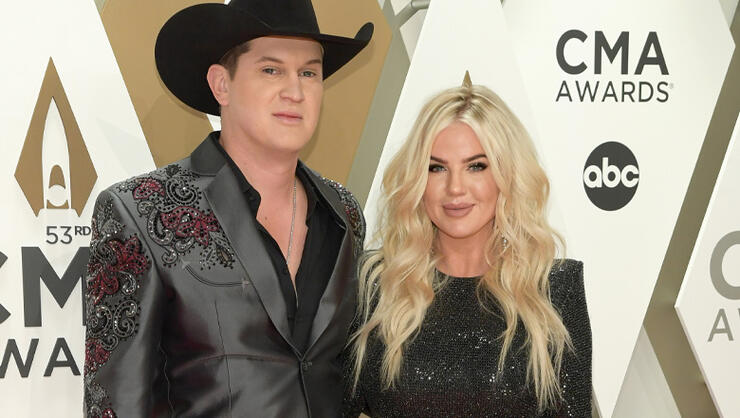 Jon Pardi surprised fans when he proposed to his girlfriend, Summer Duncan, during a show at the Ryman Auditorium in Nashville, TN. Since then, the two lovebirds have been soaking up the wedding planning process and are happy to reveal that they are well on their way their big day.
"We are not wasting any time," shares Jon Pardi during a recent interview with Cody Alan. "We are getting married in May, and it's going to be in Montana!" shared the "Head Over Boots" singer. "We got the date. The Venue. Everything. It overlooks Yellowstone, so it's going to be really pretty! Breaking news… we have signed contract and everything. So, we have to go now! The venue would be really mad," he laughs. 
3 Fun Facts: 
1. Jon and Summer met in 2017 through the matchmaking of Jon's mother. Summer is a hairstylist from Northern California and met Jon for the first time at a show he was playing in Denver, Colo. -- and the rest is history. 
2. Nashville's famous Ryman Auditorium was the ideal location for Jon to propose because it was one of the couple's first date spots in Nashville. 
3. When Cody googled Jon Pardi's name… Summer's Instagram populated first. Jon says it is because she is "way prettier." (We aren't entirely sure the internet works like that, Jon.)
Do you enjoy country stories like these? Bookmark www.CMTCody.com and check back daily for exclusive interviews, trending topics, and the latest from country's hottest stars. Connect with Cody Alan on socials by following along on Twitter and Instagram @CodyAlan.
Photo Credit: Getty Images.
Chat About Jon Pardi Shares Wedding Plans