Marshmello & Black Eyed Peas Headlining Sports Illustrated Super Bowl Party
By Lauren Crawford
January 9, 2020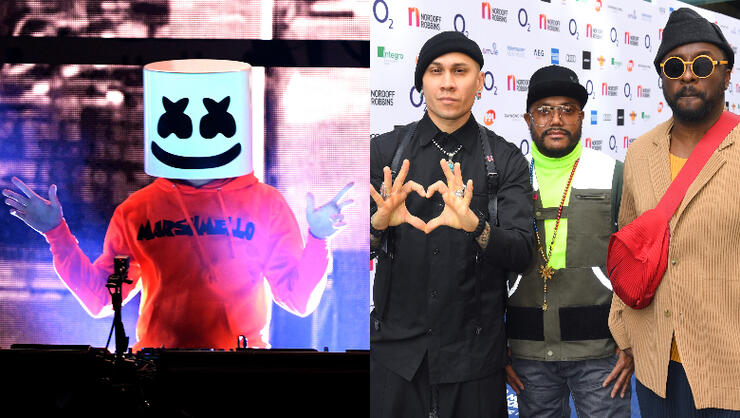 Sports Illustrated is heading to Miami Beach for its annual marquee event, The Party.
The legendary media company has joined forces with The Undisputed Group for this year's VIP big-game night on Saturday, February 1, 2020 — the day before Super Bowl LIV — at the world-famous Fontainebleau in Miami Beach, Florida.
Marshmello and The Black Eyed Peas are headlining the event, which will also feature live video mixing by DJ Irie.
"We are thrilled to bring Sports Illustrated back to the big-game weekend and to join forces with The Undisputed Group, who has unrivaled expertise in spectacular event production," said Corey Salter, Group President, Entertainment at Authentic Brands Group, owner of the Sports Illustrated brand in a statement. "SI is the source that connects audiences to athletes and teams across the sports world, and we are certain that not only will this be an unforgettable experience for fans, but our most memorable big-game event to date."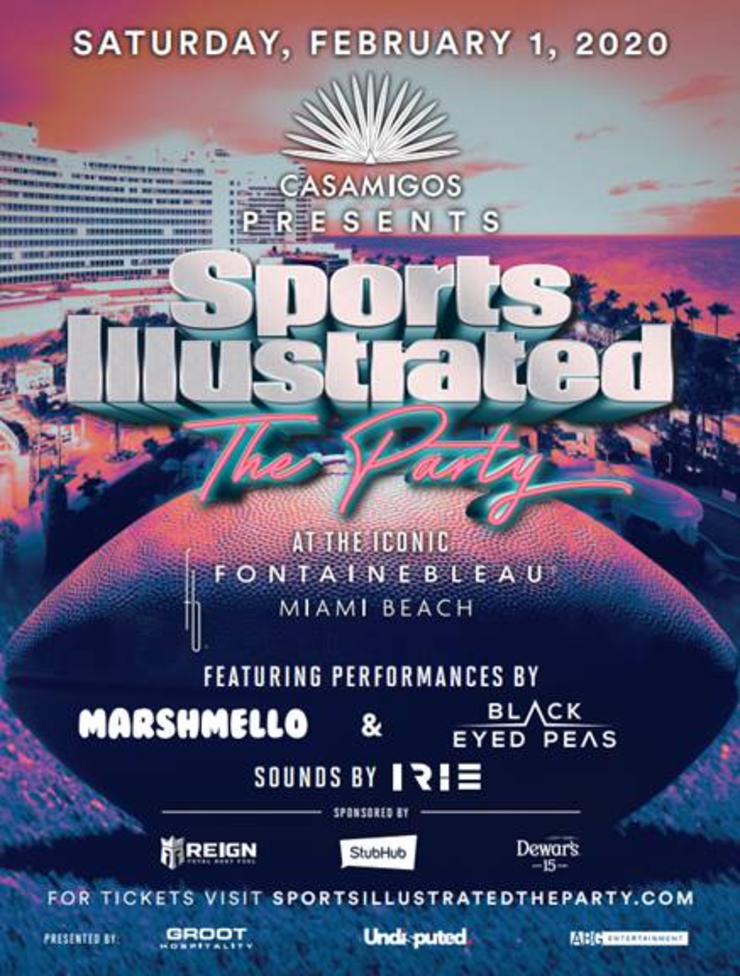 Last year's Sports Illustrated big-game event was held at the College Football Hall of Fame in Atlanta and featured performances by Snoop Dogg, Lil Wayne, DJ Irie and Dallas Austin. The event also had a ton of celebrity attendees, including will.i.am, Lil Jon, Danielle Herrington, Jasmine Sanders, Aly Raisman, Kyler Murray and Baker Mayfield.
"Each year, we aim to make our big-game event with Sports Illustrated bigger and better than ever," said David Spencer, founder and co-CEO of The Undisputed Group. "This year, we're presenting an immersive, elite playground for partygoers with a curated mix of talent, sponsors, photo opportunities and more."
To find out more information about The Party, click HERE!
Photo: Getty Images
Chat About Marshmello & Black Eyed Peas Headlining Sports Illustrated Super Bowl Party