Prince Harry Reportedly Defied The Queen To Announce Stepping Down Plans
By Hayden Brooks
January 9, 2020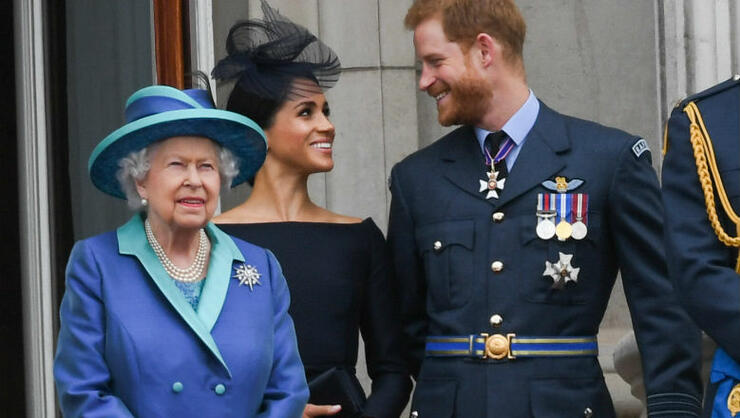 The Queen reportedly asked Prince Harry not to issue the Wednesday (January 8) statement regarding he and his wife, Meghan Markle's plans to step down as "senior members" from the Royal Family, according to CNN.
There is said to be "a mood of deep disappointment in the palace following the announcement; senior members of the family are hurt as a result of the news," as per a royal source close to the news outlet. Meanwhile, in a statement issued hours after the couple put out their Instagram post, Buckingham Palace deemed the situation as "complicated." "Discussions with The Duke and Duchess of Sussex are at an early stage," the unsigned Royal Communications statement said.
Following the pair's joint statement, folks behind England's Madame Tussauds separated the couple from Queen Elizabeth II, the Duke of Edinburgh, the Prince of Wales, the Duchess of Cornwall and the Duke and Duchess of Cambridge.
"Alongside the rest of the world we are reacting to the surprising news that the Duke and Duchess of Sussex will be stepping back as senior Royals. From today Meghan and Harry's figures will no longer appear in our Royal Family set," Steve Davies, general manager at Madame Tussauds London, said in a statement. "As two of our most popular and well-loved figures, they will of course remain an important feature at Madame Tussauds London as we watch to see what the next chapter holds for the them."