Here Are The Best Deals You Need To Know For National Pizza Week
By Hayden Brooks
January 10, 2020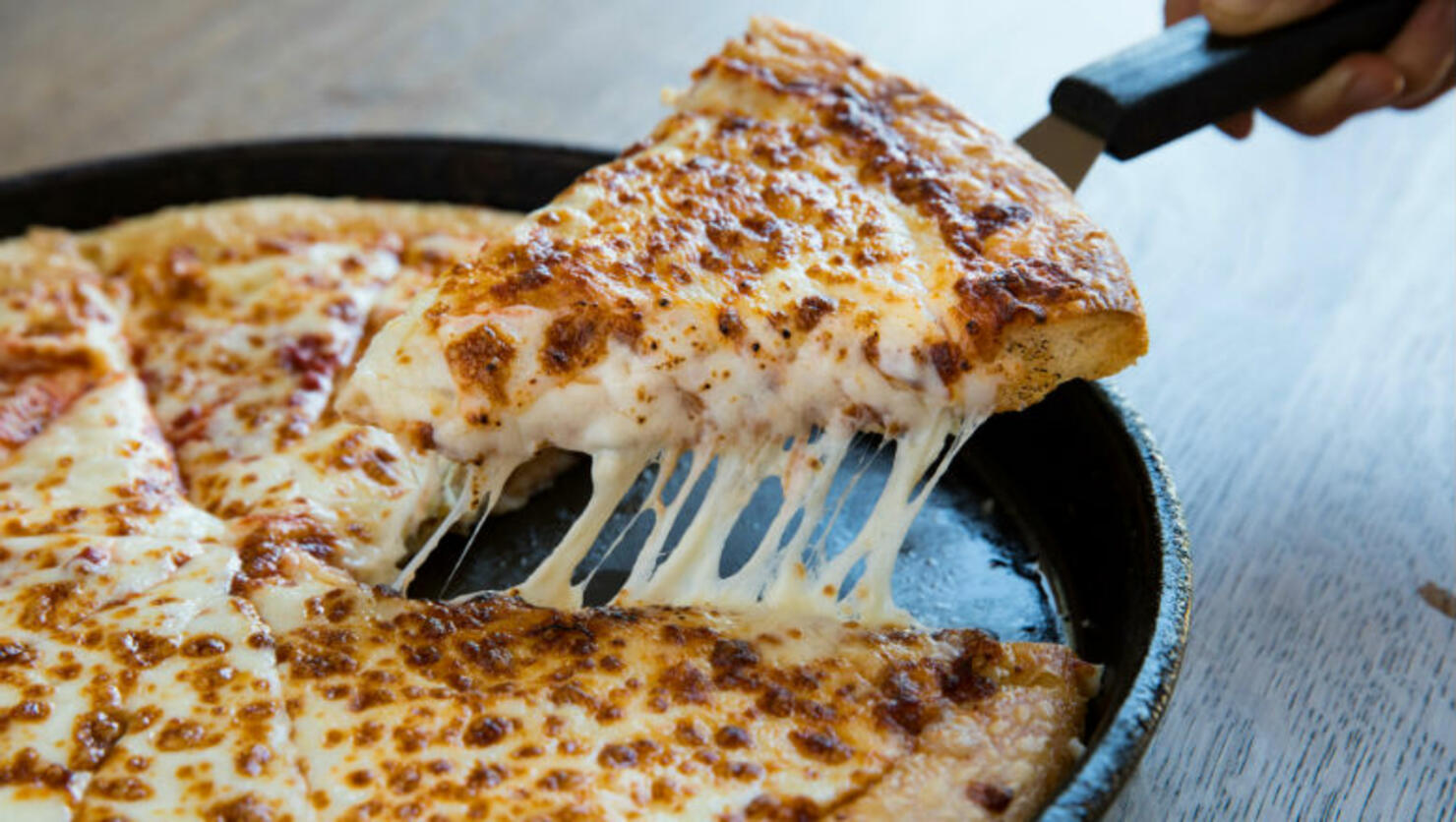 Everyone loves pizza and eateries around the country are preparing themselves for a load of incoming pie orders in honor of National Pizza Week. Starting Sunday (January 12), the delicious (but made-up) holiday has prompted all of your favorite Italian spots and pizzarias to set up loads and loads of deals, so that you can get your pizza fix at an excellent rate. Scroll on below to see a comprehensive list of the must-snag coupons/savings for all your pizza cravings via Offers.com!
Bertucci's: Stop by the Italian chain on Wednesday for a free children's meal when you purchase an adult meal for $8.99 or more. Meanwhile, the long-running chain is also offering a free large cheese pizza when you buy any large pie. This deal is good for dine-in or carryout after 4 p.m.
BJ's Restaurant & Brewhouse: For their Monday special, you can get half off any large deep dish or tavern cut pizza, as well as $5 brewhouse margaritas. Who doesn't love a combo?
Blackjack Pizza: Not only does BlackJACK offer customers a free 2-liter with any online order, but they have three printable couples ready for pizza lovers. You can get a large two-topping pizza and a regular sized salad for $17.99, two large two-topping pizzas for $19.99 or a large one-topping pizza and a CinnaBread or CheeseBread for only $15.99.
Blaze Pizza: For only $9.95, you can snag a Take two deal, which gets you a half pizza plus your choice of one side salad or four Dough Knots for $9.95.
Domino's: Domino's has their standard $5.99 deal up for grabs, which gets you two of the following: medium two-topping pizza, bread twists, salad, marbled cookie brownie, specialty chicken, oven-baked sandwich, stuffed cheesy bread, eight-piece boneless chicken or pasta in a dish. Additionally, there's a St. Jude Meal deal for $19.99, which offers two medium one-topping pizzas, 16-piece parmesan bread bites, eight-piece cinnamon twists and a two-liter of Coke. A dollar from each purchase is donated to St. Jude Children's Hospital.
Fresh Brothers: Get $5 off on online orders over $20 when you use the code PICKUP5. Also, get $10 off on online orders over $35 when you use the code PICKUP10. And, get $15 off on online orders over $50 when you use the code PICKUP15. Please note that all orders must be picked up at the store.
Godfather's Pizza: Take $3 off on all large pizzas and $4 off on jumbo pizzas.
Hungry Howie's: Snag any two of the Mix & Match items for $5.99 each. Plus, you'll get the new stuffed Howie bread for $6.99. Among the options include pepperoni, bacon, jalapeño or cheese.
Little Caesar's: You can get their Hot-N-Ready ExtraMostBestest Thin Crust Pepperoni Pizza for only $6.49. This deal is available from 4pm to 8pm only.
Monical's Pizza: Order a 14" thin crust pizza with up to three toppings for only $20. It includes a family garden salad and soft drinks. You can go the extra mile and get two 14" thin crust pizzas with one topping for $25 or a 16" thin crust or a 14" pan pizza with one topping for $16.
Mountain Mike's Pizza: Take 15% off all large pizzas.
Papa Gino's: Get two large cheese pizzas each for $10.99.
Papa John's: Try out their new extra cheesy Alfredo garlic parmesan crust pizza for only $10. It includes the chain's brand-new garlic parmesan crust topped with an Alfredo sauce and — wait for it — a four-cheese blend.
Pizza Hut: You can get their large Meat Lover's Pizza for $10. That pie includes pepperoni, Italian sausage, ham, bacon, beef and pork. Plus, the beloved chain is offering  50% off menu priced pizzas when you use the code FIFTYOFFNY. Limited time only, so take advantage!
Shakey's: Snag the PCM party combo starting at $9.99. The order includes individual two-topping pizza with two pieces of chicken and Mojo potatoes.
Photo: Getty Images