Justin Timberlake & Jessica Biel Seen Together For 1st Time Since Scandal
By Peyton Blakemore
January 11, 2020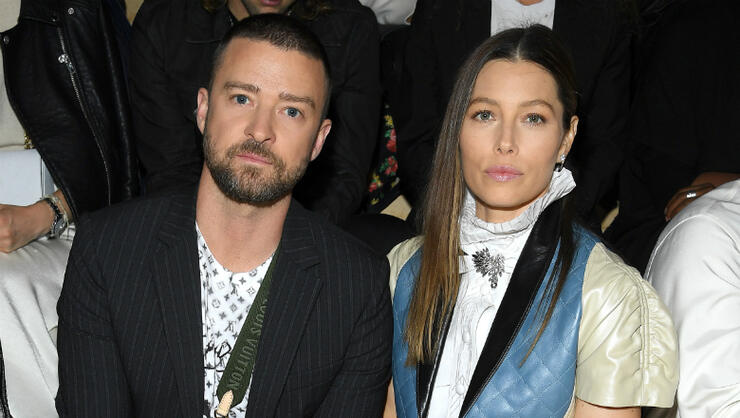 It looks like Justin Timberlake and Jessica Biel have put JT's hand-holding scandal behind them.
On Wednesday (January 8), the couple was spotted on an intimate dinner date in Los Angeles, marking the first time the two have been seen together since Justin was photographed holding hands with Alisha Wainwright, his co-star in the upcoming film Palmer, in New Orleans back in November.
In photos and video obtained by The Sun, Justin and Jessica are shown enjoying dinner with another man and woman —possibly a double date — at the Hotel Bel-Air.
As fans know, it's been just over a month since the 38-year-old singer issued a public apology to his wife after news of his boozy night out with Alisha.
"A few weeks ago I displayed a strong lapse in judgment — but let me be clear — nothing happened between me and my costar," he wrote. "I drank way too much that night and I regret my behavior. I should have known better."
"This is not the example I want to set for my son," JT added. "I apologize to my amazing wife and family for putting them through such an embarrassing situation, and I am focused on being the best husband and father I can be. This was not that."
He concluded, "I am incredibly proud to be working on Palmer. Looking forward to continuing to make this movie and excited for people to see it."
Photo: Getty Images
Chat About Justin Timberlake & Jessica Biel Seen Together For 1st Time Since Scandal