35 Things You Might Not Know About Birthday Boy Dave Grohl
By Dave Basner
January 14, 2020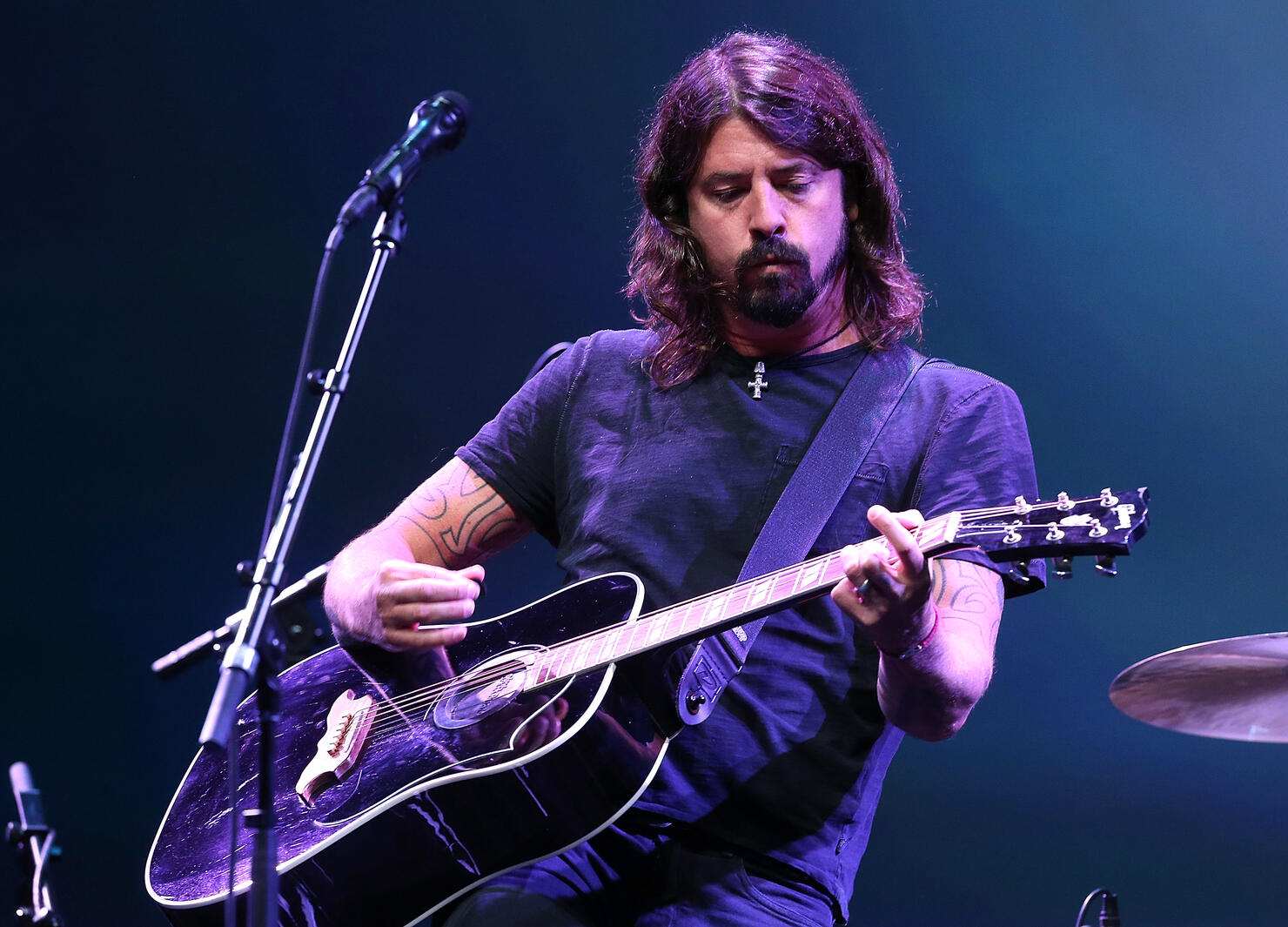 On January 14th, David Grohl was born. We all know he'd go on to make a name for himself in Nirvana and Foo Fighters, but to celebrate his birthday, here are 35 things you might not know about the rocker:
1. Dave was born in Warren, Ohio to a mom who was a teacher and a dad who was a news writer.
2. As a kid, his family moved to Springfield, Virginia and at age 7, his parents divorced so his mom raised him.
3. When he was young, Dave wanted to be a helicopter pilot.
4. At age 10 or 11, Dave stole some apple-flavored Redman Chew. It made him so sick he never chewed tobacco again.
5. Grohl started learning guitar at age 12. He began taking lessons but grew tired of them and just taught himself.
6. At age 13, Dave spent a summer with his cousin in Illinois. She introduced him to punk rock.
7. The first concert Dave went to was a Naked Raygun show in Chicago when he was 13.
8. In high school, Dave was elected Vice President of his freshman class. He got to make morning announcements over the school intercom and played punk music before talking.
9. Dave transferred high schools twice because his mom felt his pot use was affecting his grades.
10. While in high school, Dave played in bands with names like Freak Baby, Mission Impossible, Fast and Dain Bramage. During that time he taught himself drums.
11. Growing up, Led Zeppelin's John Bonham heavily influenced Grohl, so much so that Dave got John's three-ring symbol tattooed on his wrist.
12. Dave spent time working at a Tower Records in Washington DC and called it his worst job ever.
13. Dave's first real gig in a band was drumming for the DC group Scream. He was 17 but to get the job, lied about his age and told them he was 20. He dropped out of school to tour with the band.
14. During his time in Scream, Dave became friendly with the Melvins. That band's singer, Buzz Osborne, would later bring his buddies, Kurt Cobain and Krist Novoselic, to see Scream. Soon after, they'd invite Dave to audition for Nirvana.
15. Dave wrote a lot when he first joined Nirvana, but was too in awe of Kurt's songwriting so he never really showed the band his music and instead recorded them himself on a cassette he called Pocketwatch and released in 1992 on an indie label under the pseudonymLate!.
16. After Nirvana, Dave drummed for Tom Petty and the Heartbreakers. Petty asked him to join permanently but Dave said no.
17. Grohl was considered to replace Dave Abbruzzese in Pearl Jam and even played live with the band during their 1995 Australian tour.
18. Dave performed almost all of the instruments on the Foo Fighters' entire 15-track demo by himself. The one exception is a guitar part on "X-Static" that Afghan Whigs' Greg Dulli played.
19. In 1996, Dave and his then-wife, Jennifer Youngblood, had cameos on an episode ofThe X-Files.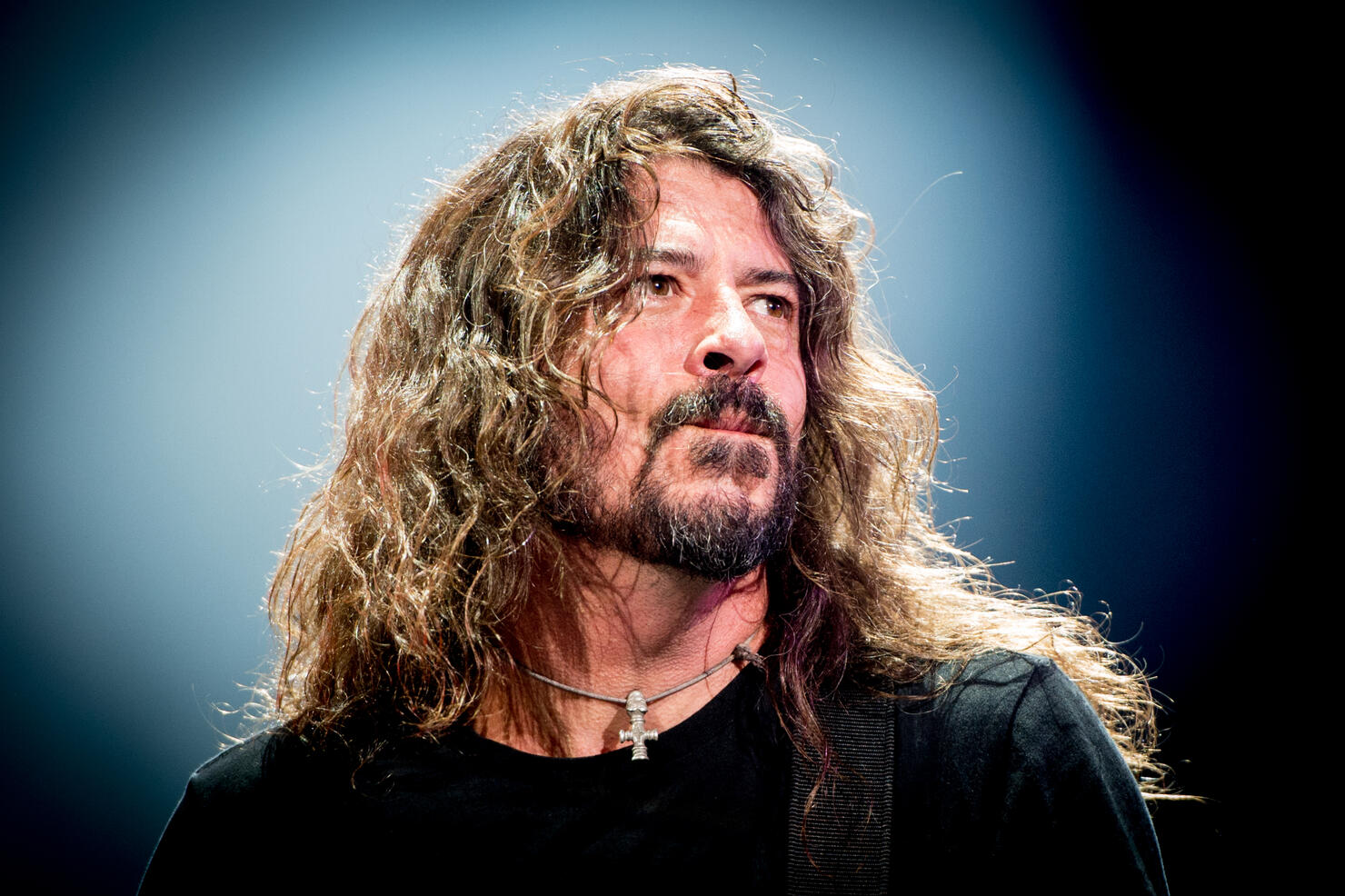 20. Dave recorded the entire soundtrack to the 1997 movieTouch in just two weeks.
21. In 2004, Dave released a metal project he spent years working on with rockers like Lemmy Kilmister and King Diamond. He put it out under the name Probot.
22. In 2009, Dave formed Them Crooked Vultures with Josh Homme and John Paul Jones.
23. Grohl produced Swedish metal bandGhost's 2013 albumIf You Have Ghost. He'd been a longtime fan of the group and also appears on songs on the record.
24. Dave has won over a dozen Grammys during his career. He confessed to using one to prop his bedroom door open but now they are all on a shelf.
25. In 2000, Dave was arrested in Australia for driving a scooter under the influence of alcohol. He was fined $400 and had his Australian drivers permit suspended for three months. Grohl insists he just had a few beers and felt entirely capable to drive.
26. Grohl once did acid while on a boat from England to Belgium. During the jaunt he spent three hours running in circles, hallucinating that tiny dinosaurs were chewing everyone's ankles.
27. Grohl's favorite meal is sausage and beans.
28. Dave's favorite joke about drummers is, "How can you tell a drummer's at the door? He doesn't know when to come in."
29. Grohl is self-conscious about his large nostrils. Since the age of 12, people have been pointing them out. Growing up, his sister's friend told him he could see Dave's brain through his nostrils.
30. Dave can speak while he whistles.
31. Dave chews gum when he performs to keep his throat and mouth lubricated. It also helps him scream better.
32. Dave has been married twice. He and his second wife, Jordyn Blum, who he wed in 2003, have three daughters: Violet Maye,Harper Willow and Ophelia Saint.
33. Dave has a street named after him. In 2009, he not only got the key to his hometown of Warren, Ohio, but they called a street Dave Grohl Alley and decorated it with murals painted by local artists.
34. Dave is estimated to be the third richest drummer in the world behind Ringo Starrand Phil Collins.
35. Dave doesn't know how to read sheet music and writes music by ear.
Happy birthday Dave!
Photo: Getty