Ashley McBryde Delivers Bone-Chilling Video, 'Martha Divine'
By Lauryn Snapp
January 13, 2020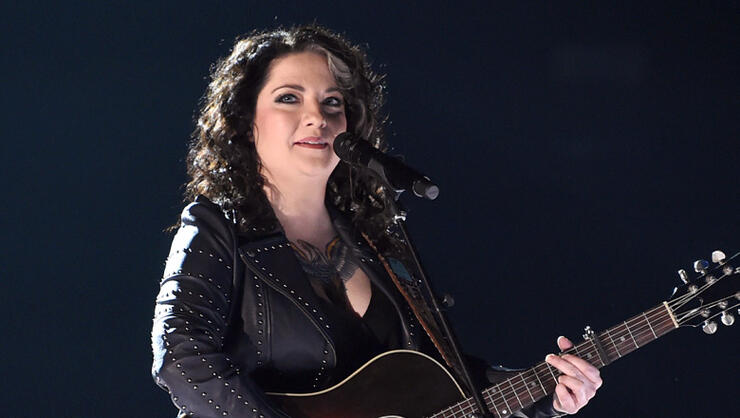 Ashley McBryde is putting fans into the hotbed again with the cinematic delivery of a new music video that will send chills up your spine.
The CMT, Next Women Of Country alum, was first spotted delivering scandalous news to her best friend from a hotel lobby in the video for 'One Night Standards.' Now, she's continuing to tell the story of what happens when daddy gets caught red-handed with a woman who isn't momma.
'Martha Divine' could be the darkest revenge tune in country music since Reba's 'The Night The Lights Went Out In Georgia.'
In an interview with NPR, Ashley shared that making the video was "so much fun!" "Jeremy Spillman (co-writer) wasn't afraid to get weird with me. I told him I wanted to write something dark and we created this story that surrounds the most delightful trollop of a human being and gets down underneath the fingernails of the uncomfortable truth about family dynamics. I was certain no one would let me shoot a video that reflected the lyrics, but Reid Long helped me bring it to life in a way that only he could," says Ashley. "Of the song, NPR notes it's the "singer's rowdiest jam to date, the track weaves its revenge narrative into a family's complicated history," and praises its "raucous, hooky, fist-pumping catharsis." And adds, "When she plays it live, this thing will shake ceilings."
Watch the video below and listen for Ashley as she joins Cody Alan on the radio Wednesday, Jan. 15th. Do you enjoy stories like these from country's rising superstars? Bookmark www.CMTCody.com and check back daily for artist news and exclusive artist interviews straight from Cody Alan's studio.
Photo Credit: Getty Images.
Chat About Ashley McBryde Delivers Bone-Chilling Video, 'Martha Divine'