Report: Trump Authorized Soleimani Strike Seven Months Ago With Conditions
By R.J. Johnson - @rickerthewriter
January 13, 2020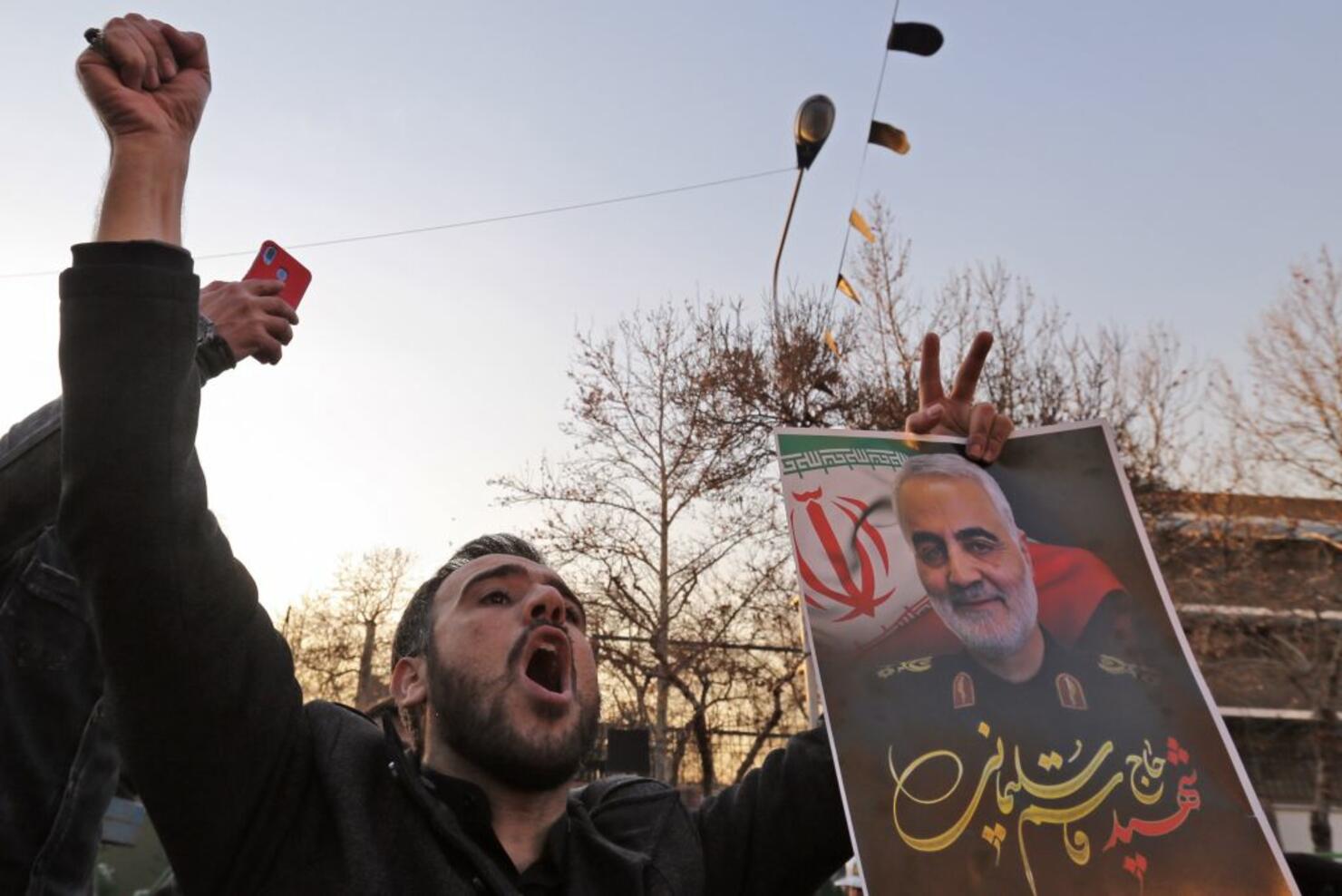 President Donald Trump authorized the U.S. military strike against Iran's top military and intelligence general, Qasem Soleimani seven months before it occurred, NBC News reported on Monday.
According to NBC, Trump authorized the strike against Soleimani only "if Iran's increased aggression resulted in the death of an American," five current and former senior administration officials said. The presidential order back in June also came with a directive that Trump would have to sign off on any final operation that is carried out.
Pentagon officials confirmed that Maj. Gen. Qasem Soleimani, the leader of Iran's Islamic Revolutionary Guard Corps' elite Quds Force, was killed in a U.S. drone strike near Baghdad's airport at the direction of President Trump on Jan. 2. The strike came less than a week after protesters stormed the U.S. Embassy in Iraq, and after Iranian proxy forces attacked a U.S. convoy that resulted in the death of a U.S. military contractor. U.S. officials have said Soleimani was planning an imminent attack on Americans and had to be stopped before they could be carried out.
The option to kill Soleimani was initially presented to President Trump by then-National Security Adviser John Bolton, after Iran shot down a U.S. drone in June. Secretary of State Mike Pompeo also advocated for the drone strike, according to the report.
Trump initially rejected the suggestion, saying he would only give an order for the strike should an American be killed.
As the leader of Iran's elite military force, Soleimani was responsible for spreading terrorism and violence through the Middle East. The Pentagon says Soleimani was responsible for the deaths of hundreds of U.S. service members in Iraq over the years. Tensions between the U.S. and Iran have risen in recent months as Trump's administration has taken a more confrontational role with the Middle Eastern country.
Trump's justifications for the strike that killed Soleimani have faced criticism from both sides of the aisle after administration chose not to inform Congress before the strike occurred.
On Sunday, Secretary of Defense Mark Esper told CBS' "Face the Nation" that he had not viewed evidence that suggested Soleimani was planning to attack four U.S. embassies.
"The president didn't cite a specific piece of evidence, what he said was he believed," Esper said. "I didn't see one, with regard to four embassies. What I'm saying is that I shared the president's view that my expectation was they were going to go after our embassies."
Photo: Getty Images