17 Dustin Lynch Lyrics To Nail Your Instagram Captions
By Lauryn Snapp
January 14, 2020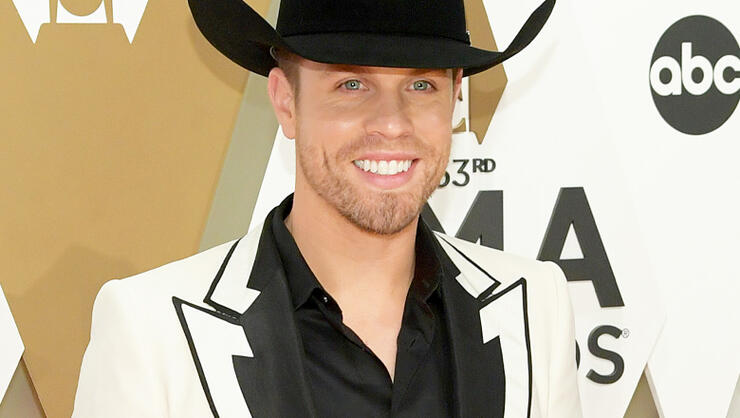 Dustin Lynch can stop a room with his sultry country vocals, piercing blue eyes, and an award-winning smile. His lyrics also make a fantastic compliment to help drop comments on your social posts!
To celebrate Dustin's new album, 'Tullahoma' due on Jan. 17th, here are 17 lyrics to commemorate your next Instagram post!
1. "I'm a sucker for your kiss, wanna steal 'em from your lips baby like a crook." – Hell of A Night
2. "That forever wild smile appears like a glitter bomb in the atmosphere." – I'd Be Jealous Too
3. "When I get ya climbin' up in the cab of this truck, yeah ya know it's on." – Hell of A Night
4. From the very first kiss and I've been losing my mind
 Tryina' keep up like this
5. "I kinda give a damn, I kinda don't care." – Small Town Boy
6. "She's my ride or die, baby, she's my cool, she's my crazy." – Small Town Boy
7. "You shine and I just can't wait to get you out tonight." – Seein' Red
8. "I'm lovin' just livin' every minute since you came around. I was lost in the neon lights till the day that you called me yours." – Good Girl
9. "A girl like that's what a country boy's after. She cranks, she cranks, she cranks my tractor." – She Cranks My Tractor
10. "I've got boots and she's got wings. I'm hell on wheels and she's heavenly." – Cowboys and Angels
11. "The way it's going tonight you probably know I'm ready to fall." – Mind Reader
12. "Whatever you got to raise up, you can't get it high enough." – To the Sky
13. "Gonna dance you in the midnight sky and kiss you 'bout a thousand times." -Red Dirt, Blue Eyes
14. "I'm lovin' nothin' to do with you, baby. Just ridin' roads on a night like this." Ridin' Roads
15. "We're just little town livin' it up tonight." -Little Town Livin'
16. "Everything about you girl is just my style. You got some wild in your smile." -Wild in Your Smile
17. "Dressed up, her hair down, in a ball cap. Yep yep, as long as I get that." -Where It's At
Do you enjoy country stories like these? Bookmark www.CMTCody.com and check back daily for exclusive interviews, trending topics, and the latest from country's hottest stars. Connect with Cody Alan on socials by following along on Twitter and Instagram @CodyAlan.
Photo Credit: Getty Images. 
Chat About 17 Dustin Lynch Lyrics To Nail Your Instagram Captions