Democrats Face Off In Final Debate Before Primary Voting Begins
By Bill Galluccio
January 15, 2020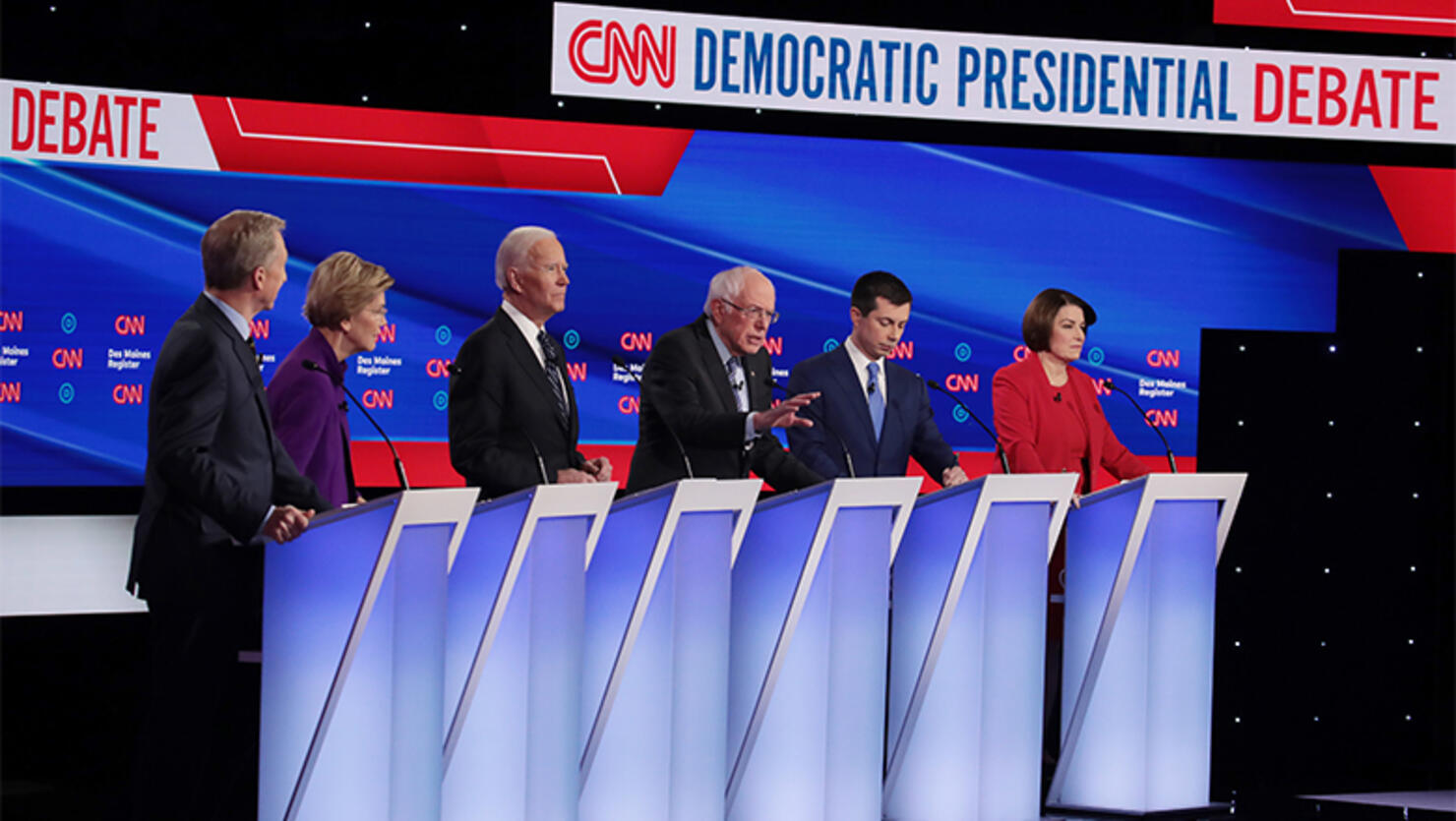 Former vice president Joe Biden, Vermont Senator Bernie Sanders, former South Bend, Indiana Mayor Pete Buttigieg , Massachusetts Senator Elizabeth Warren, Minnesota Senator Amy Klobuchar, and billionaire businessman Tom Steyer all took the stage in the final presidential debate before the Democratic primary kicks off next month with the Iowa caucuses. 
The Democratic candidates sparred over a range of issues, including the recent tensions with Iran. 
Bernie Sanders said that conflicts should be settled at the negotiating table, not through military action, and blasted Biden for voting in favor of the Iraq War. 
"I not only voted against the war, I helped lead the effort against that war," Sanders said.
Biden acknowledged his mistake in voting for the war but said that he'll put his foreign policy experience up against any of the other candidates. He blamed Trump for the current situation in Iran because he pulled the U.S. out of the 2015 nuclear deal. 
"We have lost our standing in the region. We have lost the support of our allies. The next president has to be able to pull those folks back together, re-establish our alliances, and insist that Iran go back into the agreement, which I believe with the pressure applied as we put on before, we can get done," Biden said.
Elizabeth Warren questioned the need for such massive annual defense spending by the U.S. and stressed that it's time to get combat troops out of the Middle East.
Pete Buttigieg, the only candidate on the stage who served in the military, said the United States "can continue to remain engaged without having an endless commitment of ground troops."
On the topic of trade, Sanders said the Trump Administration's newly negotiated trade deals forced American workers to compete against outsourced jobs. Sanders said he would not vote for the U.S.-Mexico-Canada trade agreement (USMCA) because it does not address climate change.
Warren said the USMCA is a modest improvement but lamented that major corporations had influenced the trade negotiations. Steyer agreed and said that trade deals had been designed to help large corporations, not the American people.
Another hot topic was healthcare. Sanders touted his Medicare-for-All plan saying it will cost substantially less than the status quo, and it will take on the greed in our system. Biden says he plans to build on the Affordable Care Act by offering a public option. Warren pushed her plan, which will increase taxes on the wealthy in order to provide healthcare to everyone at "no cost or low cost."
Sanders and Warren feuded over a recent report in which Sanders allegedly told Warren that he did not believe a woman could win the presidency during a conversation in 2018.
"I don't want to waste a whole lot of time on this because this is what Donald Trump and maybe some of the media want," he said. "But anybody who knows me knows that it's incomprehensible that I would think that a woman could not be president to the United States. Go to YouTube today. They have some video of me 30 years ago talking about how a woman could become president of the United States. In 2015, I deferred, in fact, to Sen. Warren. There was a movement to draft Sen. Warren to run for president."
Warren tried to downplay the feud between the two progressive candidates and used the opportunity to bring attention to the two women who were on the stage.
"But look, this question about whether or not a woman can be president has been raised, and it's time for us to attack it head-on," Warren said. "I think the best way to talk about who can win is by looking at people's winning record. So, can a woman beat Donald Trump? Look at the men on this stage: Collectively, they have lost 10 elections. The only people on this stage who have won every single election that they've been in are the women."
Photo: Getty Images