The Jonas Brothers Recreated The Iconic Kardashian 'Don't Be Rude' Fight
By Hayden Brooks
January 14, 2020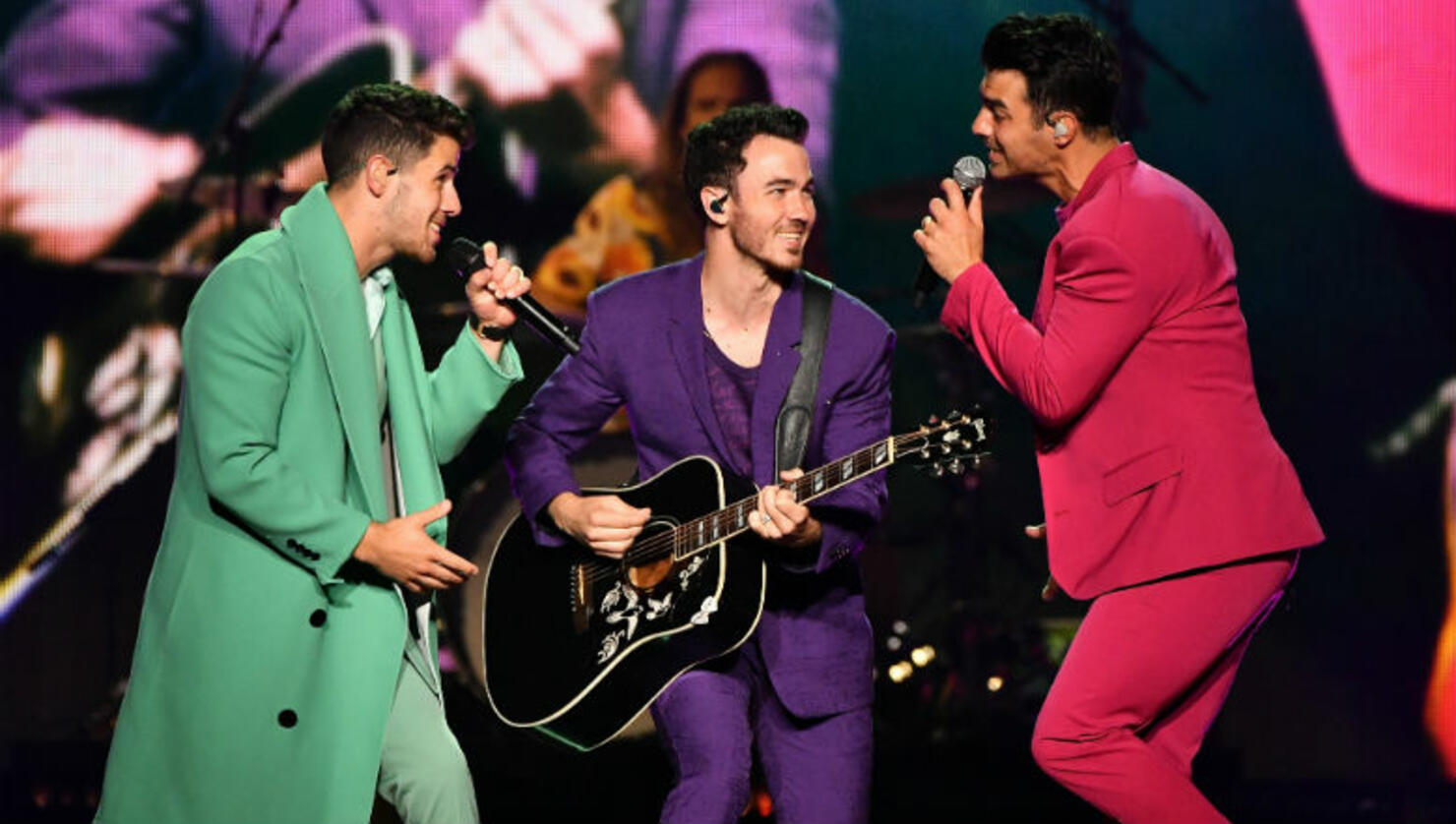 If you're a longtime fan of Keeping Up With the Kardashians, you already know that the famed TV family have their share of iconic screen moments and the Jonas Brothers recently celebrated one of them on Instagram.
On Monday (January 13), the JoBros took to their account to share an reenactment of a vintage fight between Kim and Khloé Kardashian, where the former rushed into a room after her sister called her a "weak duck." "Don't be f***ing rude," Kim says, before lunging her purse at Khloé. "I swear to God. Don't be f**king rude. I'll f**king hurt you." JoBros' recreation of the scene was spot-on as Joe played good ol' Kimmy and attempted to hit Nick, before Kevin walked across the screen.
Unsurprisingly, JoBros' scene received a seal of approval from both sisters in the comment section. While Kim wrote, "OMGGGGGGGG," Khloé said the the chart-toppers "nailed it," alongside the praying hands and laughing emojis. Scroll on below to see the viral post and the original Keeping Up scene.
Expect more Jonas Brothers when the group drops their new single titled "What a Man Gotta Do" on Friday. Additionally, they're expected to honor Aerosmith at the 2020 MusiCares Person of the Year tribute concert on January 24.