Russian Government Resigns Over Putin's Proposed Constitutional Reforms
By Bill Galluccio
January 15, 2020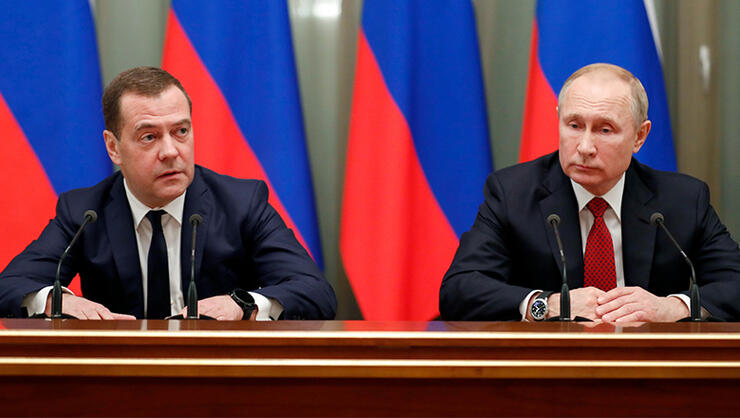 In a shocking announcement, Russian Prime Minister Dmitry Medvedev said that the entire Russian government is resigning because of a series of constitutional amendments proposed by Russian President Vladimir Putin.
The new reforms would transfer some powers from the office of the president and give them to the prime minister and parliament. Critics say the moves are designed to ensure that Putin can retain as much power as possible after his term is up in 2024. They worry that at the end of his term, Putin could become prime minister and enjoy all the new powers he granted to that position while weakening his eventual successor.
Medvedev said the decision to resign was to allow Putin to move forward with his proposed reforms. He explained that Putin "outlined a number of fundamental changes to the constitution, significant changes not only to a number of articles of the constitution but also to the balance of power as a whole."
"In this context, it's obvious that we, as the government, should provide the president of our country with the opportunity to make all the decisions necessary for this. And in these conditions, I believe that it would be right, in accordance with Section 117 of the constitution," for the government to resign, Medvedev added.
Putin thanked the lawmakers for their service to the country.
"For my part, I also want to thank you for everything that was done at this stage of our joint work, I want to express satisfaction with the results that have been achieved," the president told a meeting of ministers. "Not everything was done, but everything never works out in full."
Photo: Getty Images
Chat About Russian Government Resigns Over Putin's Proposed Constitutional Reforms