Blake Shelton's Gross Hair Care Routine + PICS
By Lauryn Snapp
January 16, 2020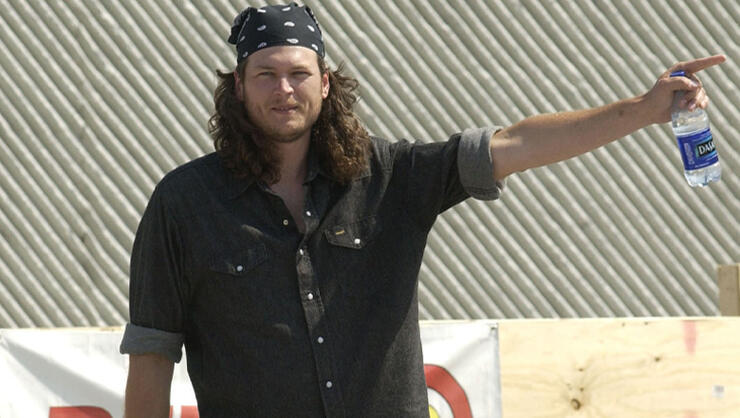 Blake Shelton's long luscious locks must have been hard to manage. 
In 2003, Blake admitted to CMT that he had a pretty disgusting hair care routine to maintain his mullet inspired mane. "You know, I am raising chickens now, and I have started going out to the barn, or when I am out on the road, I will go buy some eggs, and I use an egg mixture with ketchup, believe it or not. I will soak my hair in that once a week for about an hour."
Thankfully those days are long gone. 
In 2019, the "God's Country" singer cleared the air with CMT's Cody Alan while backstage at 'ATLive Music Festival' in Atlanta, Georgia.
During their conversation, Blake revealed why he worries about competing with Gwen Stefani on The Voice and how he manages to keep his shorter hair fashionably stiff on stage. Click HERE to watch the video below to see what he says is his new "HAIR HACK." 
While the new hack might be sticky, it's undoubtedly less gross.  
Let's face the facts. You are here for Blake Shelton mullet pics and Cody Alan is dedicated to giving the people what they want. We have resurrected the long hair days of Blake Shelton. You're welcome.
Follow Cody on Instagram at @CodyAlan for daily updates and artist exclusive news!
Photo Credit: Getty Images.
Chat About Blake Shelton's Gross Hair Care Routine + PICS