Drake's Throwback Letter From The Obamas Is Worth Your Undivided Attention
By Hayden Brooks
January 16, 2020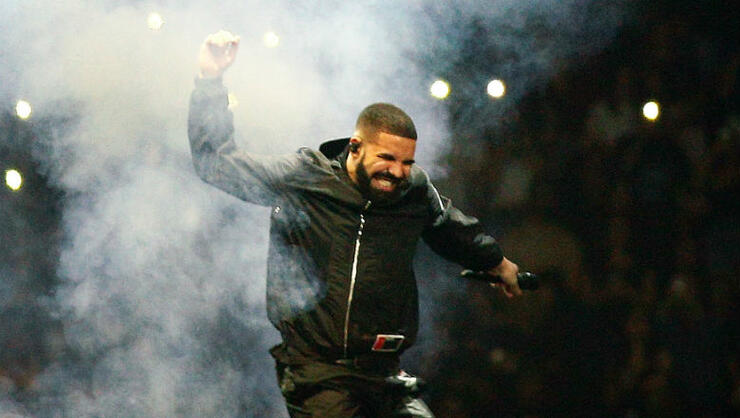 Drake owns some rather incredible momentos, including a personalized note from the Obamas.
Earlier this week, Drizzy took to his Instagram Story to share a throwback letter that he received from Barack and Michelle Obama in 2017 after he sent a 16th birthday message to their daughter Sasha. Dated and printed on the official Obama stationary, the letter read: "We wanted to thank you for taking the time to send Sasha your best wishes at her sweet sixteen. We hope you know how happy we were to have your message included as part of the celebration."
The former First Family ended the note, writing, "Again, thank you. You have our heartfelt gratitude."
In case you didn't know, Sasha is a big Drake fan and was once even photographed wearing his OVO hat with the owl logo. Unsurprisingly, the rapper shared the image on Instagram, writing, "Style Popper."
This isn't the first time that the Obamas have showed love to Drake. Barack has been seen dancing to "Hotline Bling," and prior to 2019's NBA Finals, the pair met backstage of Scotiabank Arena, where the former POTUS joked about the rapper's courtside behavior. Additionally, for the Obamas' summer playlist, the power couple selected his Rihanna collab, "Too Good," as part of the compilation.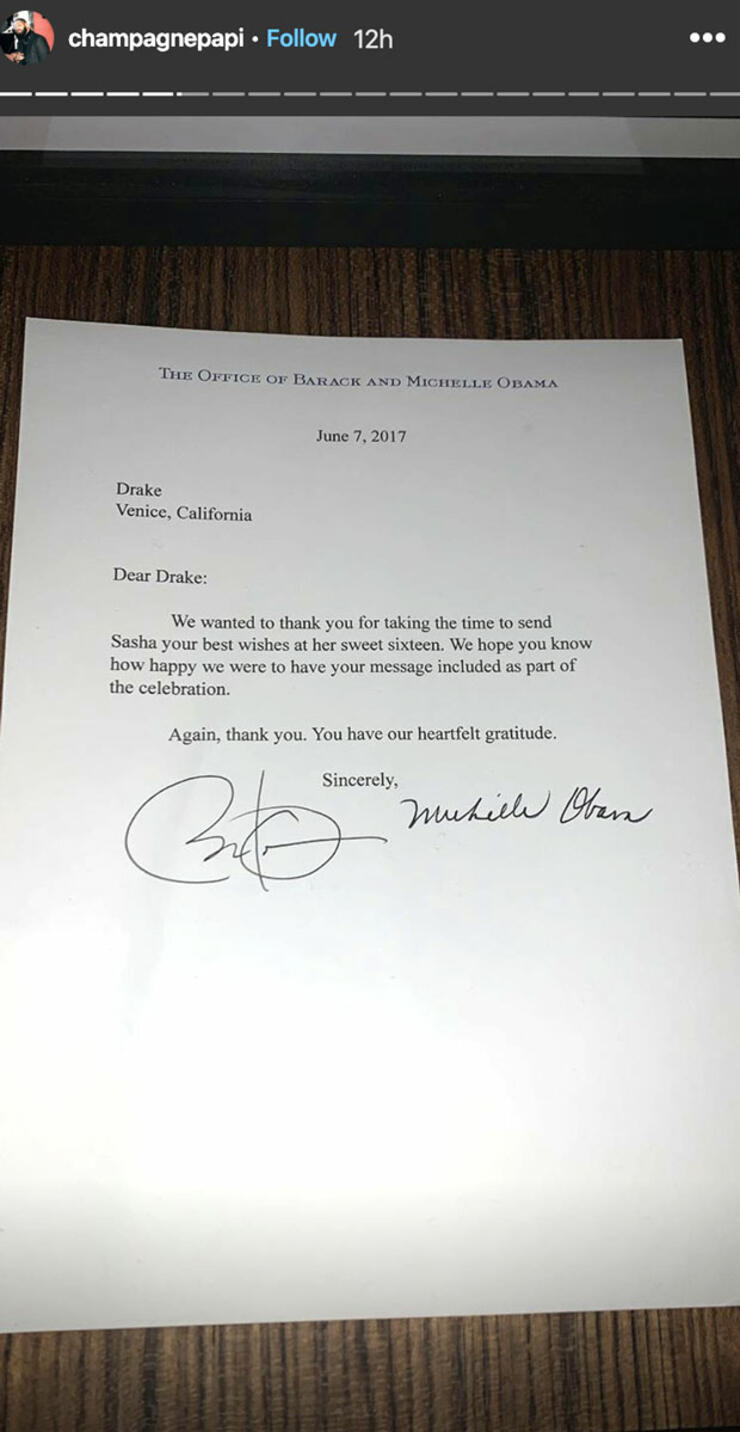 Photo: Getty Images / Instagram/champagnepapi
Chat About Drake's Throwback Letter From The Obamas Is Worth Your Undivided Attention