Ariana Grande Says TikTok Stars Have Given Her 'Traumatic Image' Of Herself
By Hayden Brooks
January 17, 2020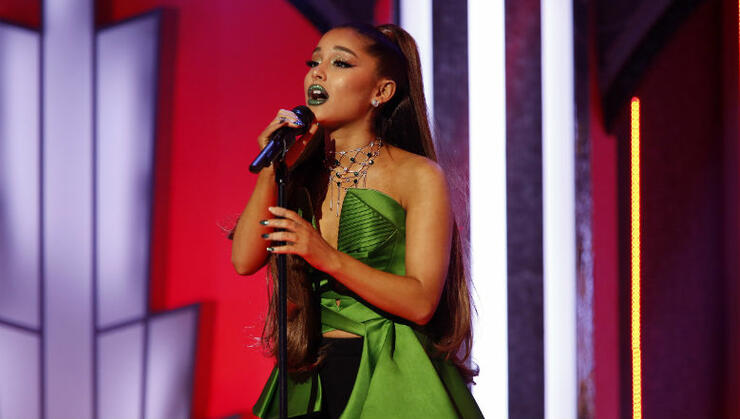 Ariana Grande's public image and the accompanying TikTok stars that have replicated it have messed with the pop star's head.
Earlier this week, the pop star, 26, took to Twitter to chime in on a conversation about her style choices after some followers claimed that her signature sweater and boot combo need a rest. "Gimmeee a break. I don't like having my photo taken, I escape the paparazzi almost every time," she responded. "I never post photos that aren't on stage but s**t I promise I have cute ass clothes. cuter than this f**kn candy jacket."
When one fan told her that they just want the best for her, Grande hit back with a surprising bombshell. "I promise I look cute over here in my own world. I haven't even been able to put on a pair of f**kin boots lately because of the traumatic image i have in my head of these uh .... tik tok 'performers,'" she added.
Grande made no mentions, but she's likely referring to the memes poking fun at her fashion and her TikTok looka-like Paige Niemann, who went viral in late 2019 for her likeness to the superstar.
Chat About Ariana Grande Says TikTok Stars Have Given Her 'Traumatic Image' Of Herself