Def Leppard's Pyromania: 10 Things You Might Not Know About It
By Dave Basner
January 20, 2023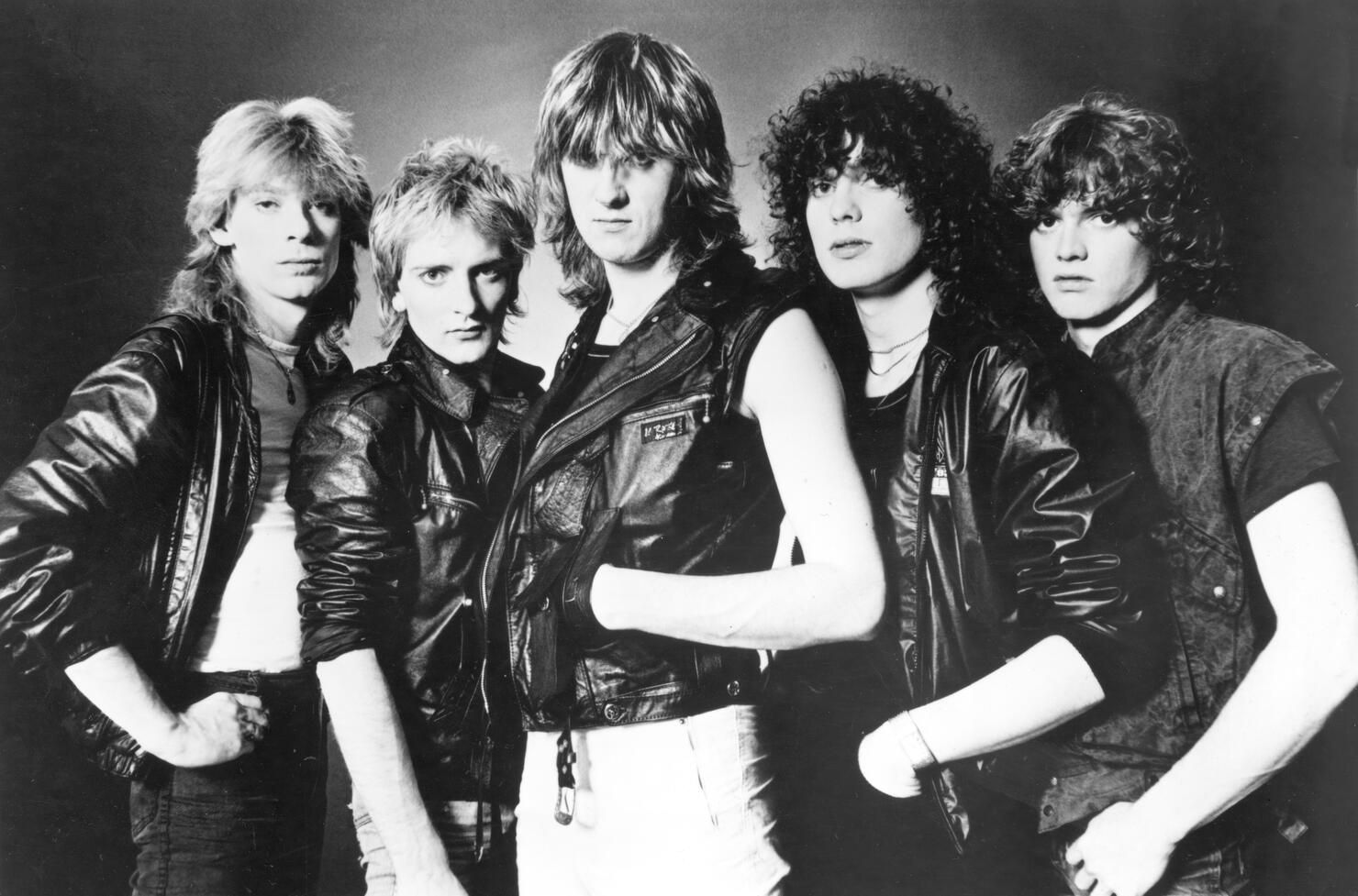 On January 20th, 1983, Def Leppard released their epic album Pyromania. Not only does today mark the anniversary of the iconic record, it's also the day that the band finally decided to put their music on streaming services. To celebrate, iHeartRadio created a playlist of some of the band's greatest hits. It's called Essential Def Leppard and you can listen to it here. Meanwhile, here are 10 things you might not know about Pyromania:
1. Former guitarist Pete Willis appears on every track. The album was partially recorded with him but he was fired midway through the sessions because of excessive alcohol abuse. Phil Collen replaced him.
2. "Rock! Rock! (Till You Drop)" was originally called "Medicine Man" and had different lyrics.
3. Joe Elliott once described "Photograph" as being about "something you can't ever get your hands on."
4. The four words that start "Rock of Ages," "gunter glieben glauten globen," sound German but are actually just gibberish. They mean nothing but the band jokes that it means "running through the forest silently."
5. The "gunter glieben glauten globen" came from producer Mutt Lange growing tired of starting each take with "one, two, three, four" so he said nonsense words instead. The band was so fond of this one that they kept it on the song.
6. The title for "Rock of Ages" came from a hymn book Joe found in the recording studio. It was left there by a member of a children's choir that used the space before them. Joe saw the words in the book and was inspired to write the song.
7. There's a Neil Young reference in "Rock of Ages." When Joe sings, "All right/I 've got something to say/ It's better to burn out/ Than to fade away," the latter part is from Neil's song "Hey Hey, My My (Out of the Blue)."
8. If you play the guitar solo in "Rock of Ages" backwards, you can hear the phrases "F**k the Russians" and "Brezhnev's got herpes."
9. The Leppardettes are credited for background vocals on the album. It's actually just Joe Elliott, Mutt Lange, Phil Collen, Rick Savage and Rocky Newton.
10. Thomas Dolby, best known for his song "She Blinded Me With Science," played keyboards on the album. He was credited under the name Booker T. Boffin.
Celebrate Pyromania by giving it a listen today, and celebrate Def Leppard by hearing them now on iHeartRadio.