Pop Smoke Arrested On Federal Charges In New York
By Peyton Blakemore
January 17, 2020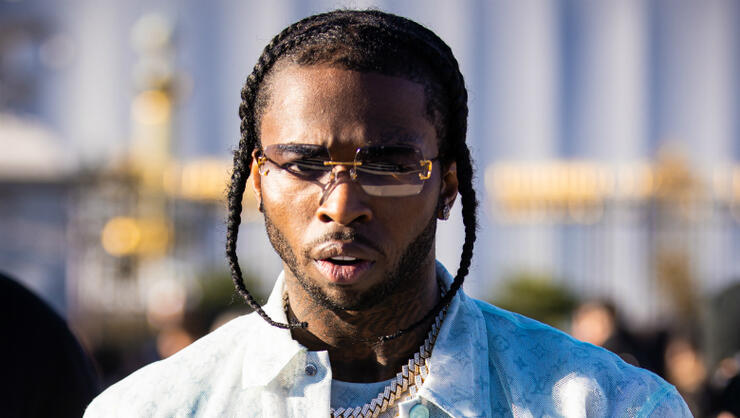 Pop Smoke has been arrested.
According to TMZ, the Brooklyn rapper was arrested Friday morning (January 17) on a federal charge of interstate transport of a stolen vehicle after he was caught allegedly transporting a stolen 2019 Rolls-Royce Wraith from California.
Law enforcement sources told the outlet that the recent JackBoys collaborator met the Rolls-Royce's owner in November at a Los Angeles recording studio where they entered into a verbal agreement for Pop Smoke to use the car in an upcoming music video. In exchange, Smoke reportedly promised to give the owner VIP treatment at a future show.
However, when the car's owner told Smoke to return the car the next day, he never received it. The owner of the vehicle then tracked the car to Arizona using GPS and reported it stolen.
In December, the car owner reportedly noticed the Rolls on the rapper's social media in a since-deleted post with the location tagged "New York."
An insider told TMZ, Smoke was busted at JFK Airport after returning from Paris Fashion Week. He is set to be arraigned Friday afternoon in Brooklyn.
Photo: Getty Images
Chat About Pop Smoke Arrested On Federal Charges In New York