Sam Elliott Gives Props To 'Old Town Road' In Super Bowl Doritos Ad
By Hayden Brooks
January 17, 2020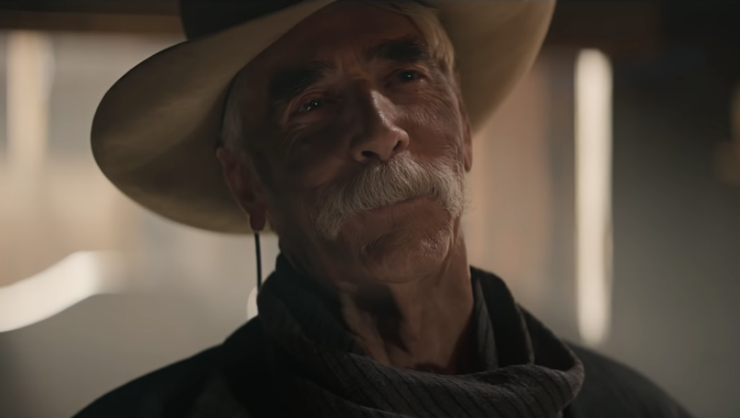 Sam Elliott brings his western drawl, Lil Nas X's "Old Town Road" and Doritos together in his upcoming Super Bowl LIV ad, which debuted on Friday (January 17).
In the one-minute Doritos spot, which puts the new amped-up Cool Ranch up for display, the actor channels his cowboy persona, while sitting at a bar and sharing the lyrics to the hit with the saloon's bartender and accompanying patrons. "I got the horses in the back. Horse tack is attached. Hat is matte black. I got the boots that's black to match," Elliott slowly recites. "Ridin' on a horse. Ha! You can whip your Porsche. I been in the valley.You ain't been up off that porch, now. Can nobody tell me nothing. You can't tell me nothing."
Elliott's appearance comes to an end when the track's bass slowly creeps in, causing shot glasses to shake as he walks out of the smokey saloon.
Expect more from Elliott and Doritos as the brand dubbed the ad a "teaser" ahead of another commercial that is set to air on Super Bowl Sunday (February 2) on FOX.
Chat About Sam Elliott Gives Props To 'Old Town Road' In Super Bowl Doritos Ad