Prince Charles Will Financially Support Prince Harry And Meghan Markle
By Emily Lee
January 19, 2020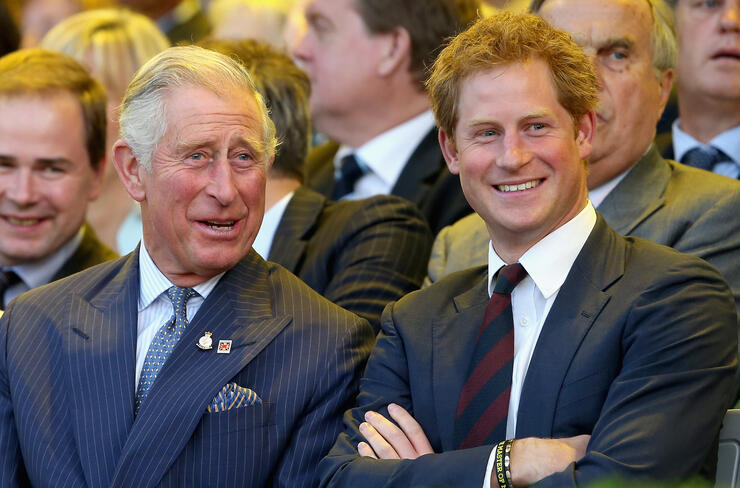 Prince Harry and Meghan Markle will no longer use their HRH titles, according to new statement from Buckingham Palace. They will now be known as Harry, Duke of Sussex and Meghan, Duchess of Sussex. Not only will they longer be able to use their royal titles, the Sussexes will no longer receive income from public funds (aka taxpayer money).
While this decision allows Meghan and Harry to make their own money through commercial deals, they will continue to receive an annual payment of £2.3 million, which is about $2.9 million, from Prince Charles. This money comes from the Duchy of Cornwall, which is Prince Charles' own private income. For those of you asking what a Duchy of Cornwall is, here's the answer from the official website:
The Duchy of Cornwall is a well-managed private estate, which was established by Edward III in 1337. The revenues from the estate are passed to HRH The Prince of Wales and Duke of Cornwall, who chooses to use them to fund his public, charitable and private activities and those of his family. The Duchy consists of around 53,000 hectares of land in 23 counties, mostly in the South West of England. The principal activity of the Duchy is the sustainable, commercial management of its land and properties. The Duchy also has a financial investment portfolio.
Harry and his older brother, Prince William, have received payment from the Duchy of Cornwall at the behest of their father for some time now. Since this money is privately earned and not publicly funded, Prince Charles will continue to share it with Harry and Meghan.
Harry and Meghan also agreed to repay taxpayer money that was used to refurbish their Frogmore Cottage home, though the Windsor property will remain their U.K. home base. Neither the Sussexes or the rest of the royal family have revealed just how much time Harry and Meghan plan to spend abroad now that they're no longer full-time working members of the House of Windsor, however, some reports suggest they will live full-time in Canada going forward.
Many details about Harry and Meghan's new life remain under wraps, though it is expected they will make money through commercial deals now that they're no longer representing Queen Elizabeth. They won't be strapped for cash, either. Not only will the be privately funded by Prince Charles, Harry is already reported to be worth $40 million himself. Meghan is estimated to be worth about $7 million, as well.
Photo: Getty
Chat About Prince Charles Will Financially Support Prince Harry And Meghan Markle