Warehouse Full Of Unused Hurricane Aid Found In Puerto Rico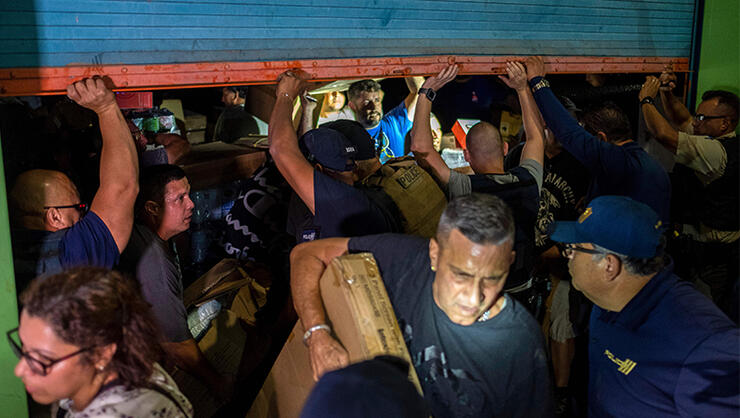 A group of angry residents broke into a warehouse that was housing unused supplies meant to aid the victims impacted when Hurricane Maria devastated Puerto Rico in 2017. Locals discovered the supplies, which included food, diapers, and baby formula after a series of earthquakes rocked the island over the past couple of weeks.
Local officials were livid that the supplies had been sitting for nearly three years while people suffered and struggled following Hurricane Maria.
"This is outrageous," Ponce Mayor María Meléndez said. "Everyone knows what us mayors went through after Hurricane Maria to try and get help to our cities and how we've worked these weeks to provide basic supplies to people affected by earthquakes. Those involved owe us an explanation."
Puerto Rico Governor Wanda Vazquez promised a swift investigation into what happened and fired Carlos Acevedo, the director of Puerto Rico's emergency management agency.
"There are thousands of people who have made sacrifices to bring help to the south, and it is unforgivable that resources have been kept in a warehouse," she said in a statement.
Photo: Getty Images
Chat About Warehouse Full Of Unused Hurricane Aid Found In Puerto Rico