Brad Pitt & Jennifer Aniston Have Sweet Reunion At The SAG Awards
By Peyton Blakemore
January 20, 2020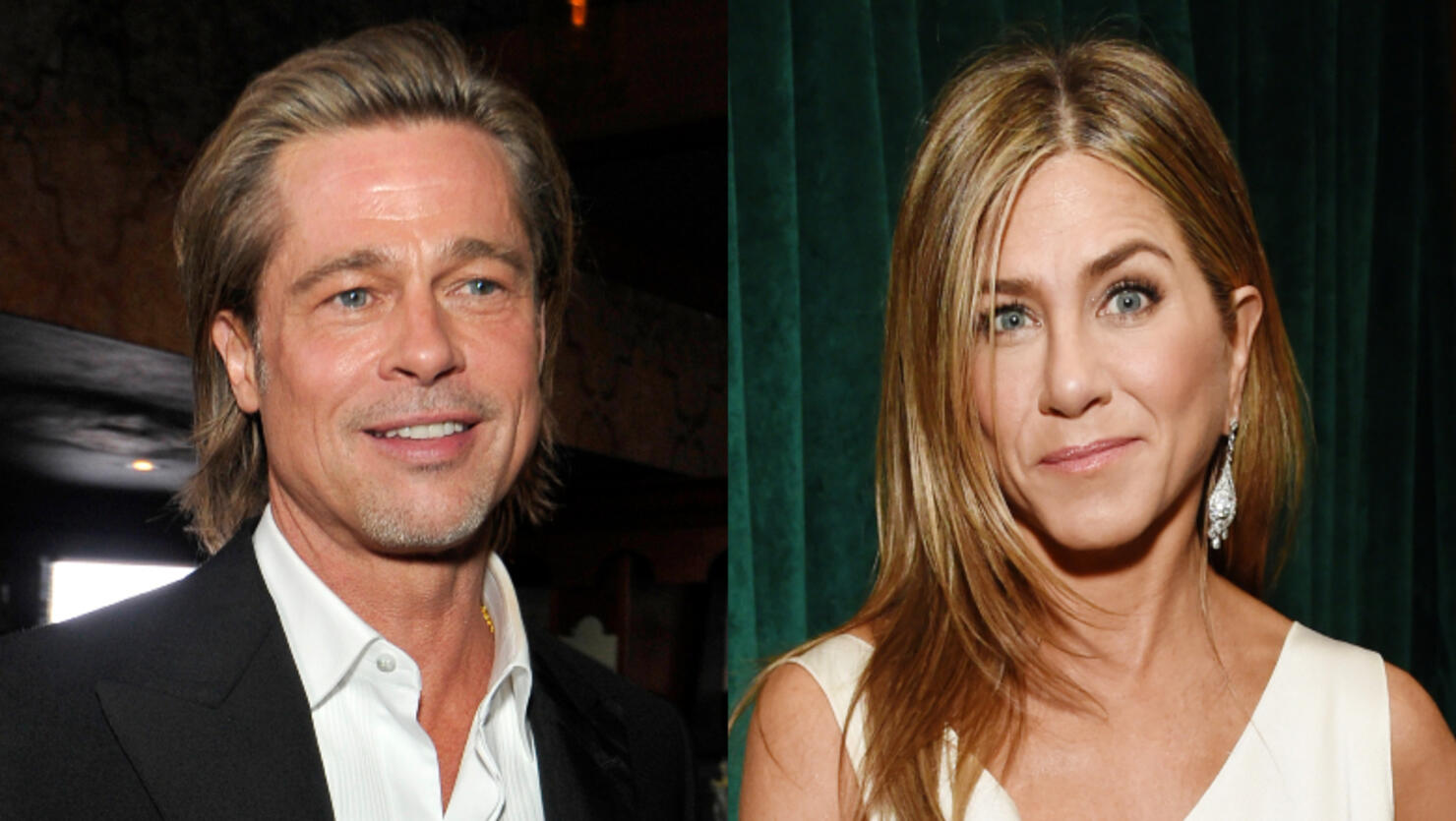 It finally happened — Brad Pitt and Jennifer Aniston reunited at the 2020 SAG Awards on Sunday (January 19).
As if it was straight out of a script, the exes' reunion went down after the two accepted awards basically right after one another.
First Brad was called to accept his award for outstanding performance by a male actor in a supporting role for Once Upon a Time…in Hollywood. During his acceptance speech, Brad joked about how his character "doesn't get on with his wife" and Jen, who was in the audience, smirked at the comment.
As fate would have it, Jen went on to win the award for outstanding performance by a female actor in a drama series for The Morning Show. While she accepted her award, Brad, who was still backstage after accepting his earlier award, watched his ex-wife's acceptance speech attentively on a monitor. (And when I say attentively, I mean, the guy couldn't take his eyes off of her).
Then, like literal magic, Jen got offstage to find her ex-hubby waiting in the wings and the two had the most adorable reunion of celebrity exes there ever was as they hugged and congratulated one another on their big wins.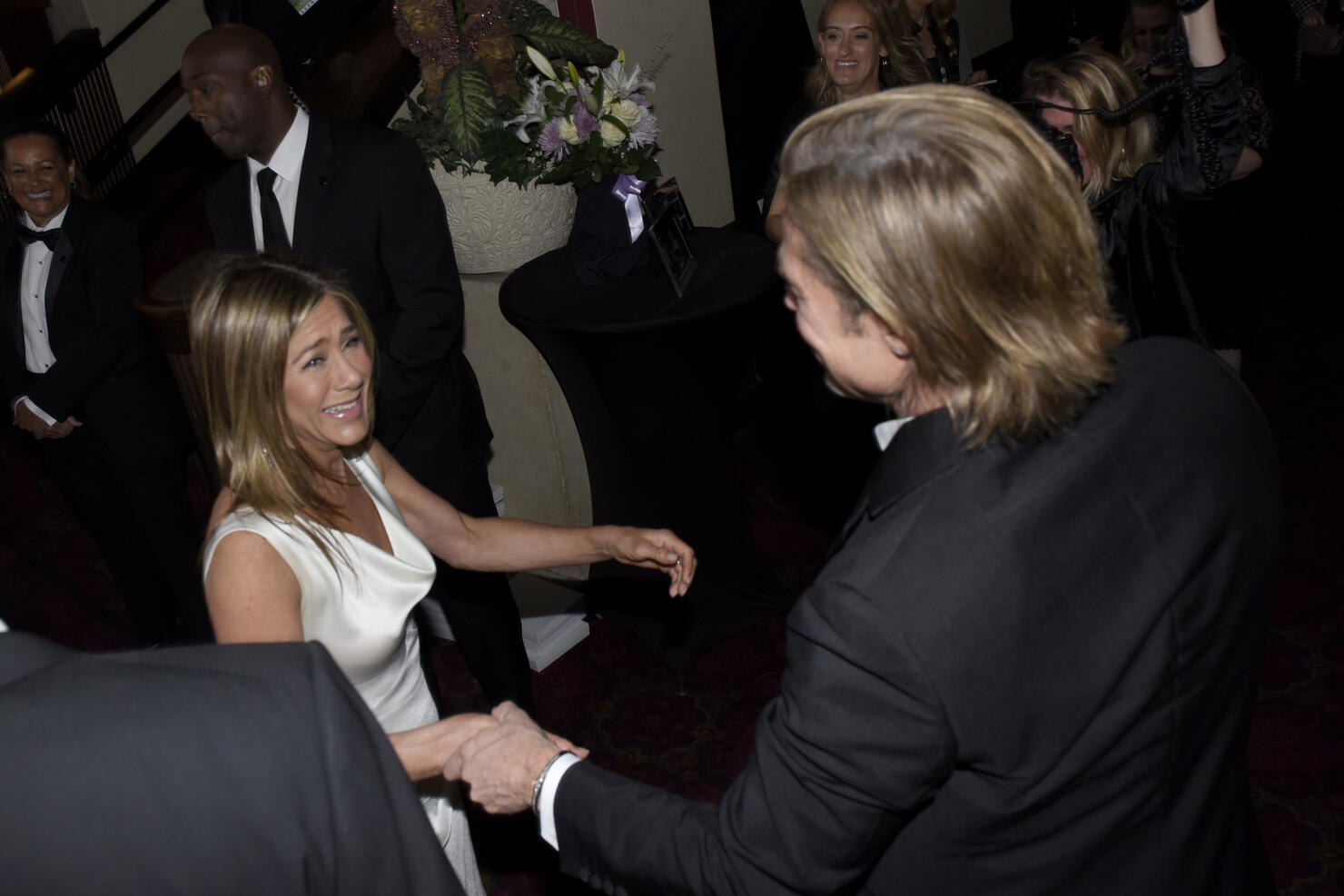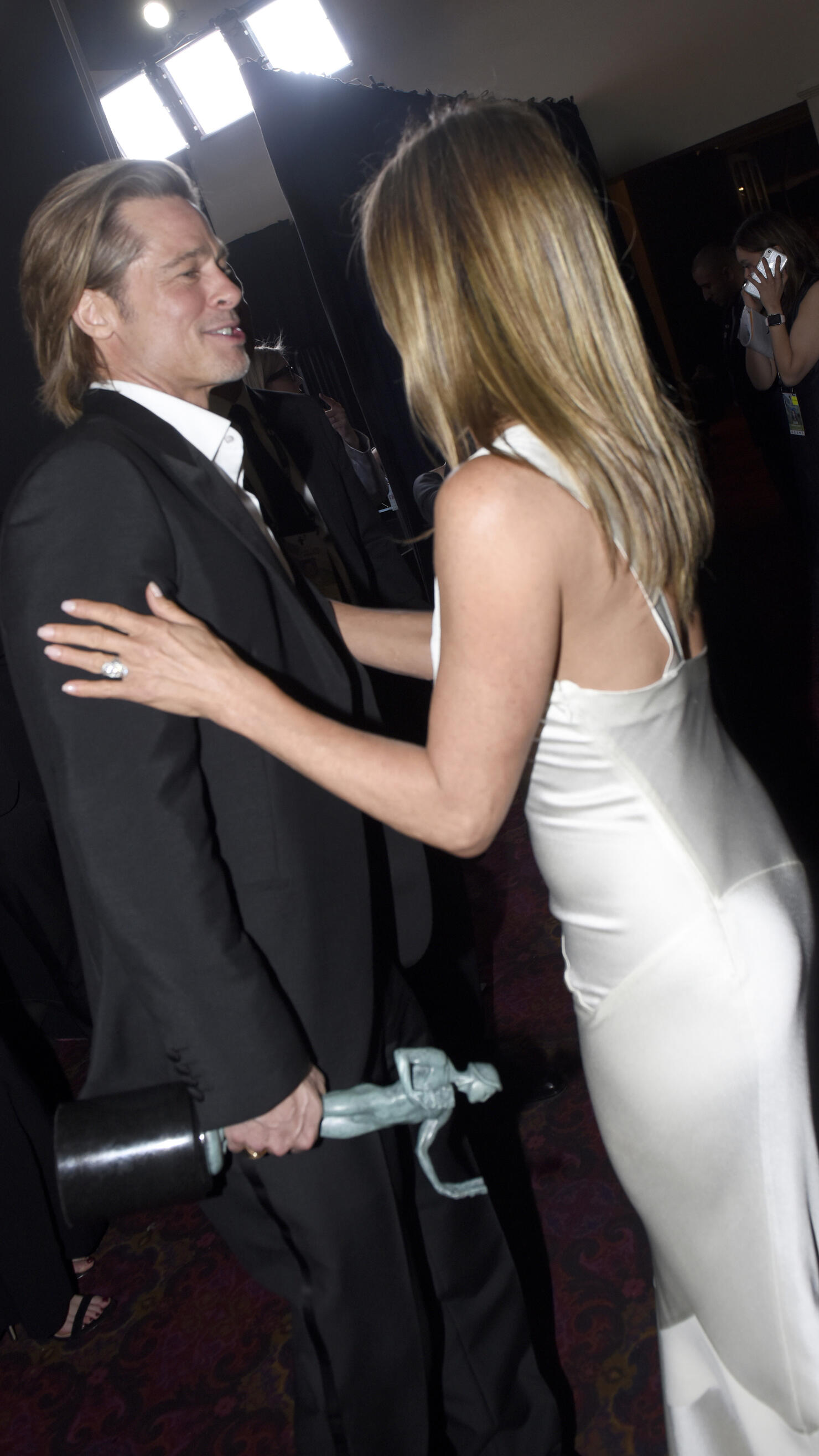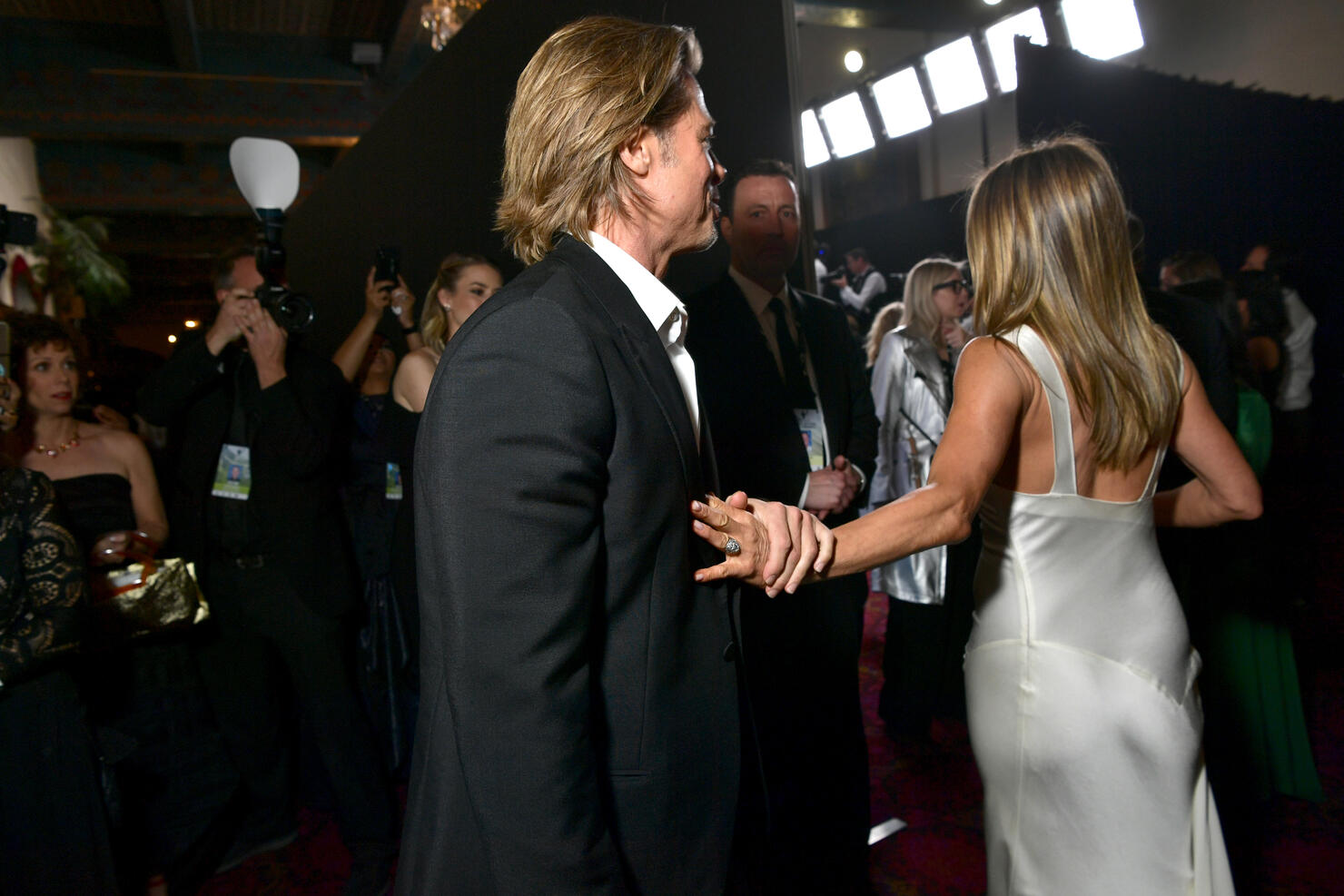 And here's a video of Brad watching Jen's speech. #SWOON
At the 2020 Golden Globes, Brad revealed that he occasionally runs into his ex from time to time, and he even called her a "good friend."
"I'll run into Jen, she's a good friend. Yeah," he told Entertainment Tonight when told the whole world is waiting for a new photo of them together.
"The second most important reunion of her year? I understand," he jokingly added. "That was a play on Friends. They were saying that."
The famous exes announced the end of their marriage in 2005. While Brad and Jen each went on to marry other stars — Brad married Angelina Jolie in 2014 and Jen wed Justin Theroux in 2015 — they have both since split from their significant others.
In the past year, they appeared to have reignited their friendship. Last February, Brad was spotted leaving Jen's 50th birthday party. And most recently in December, the Once Upon a Time in Hollywood star was seen going to Jen's holiday party.
Photos: Getty Images