Hayley Williams Announces First Solo Song 'Simmer': Watch The Teaser
By Paris Close
January 21, 2020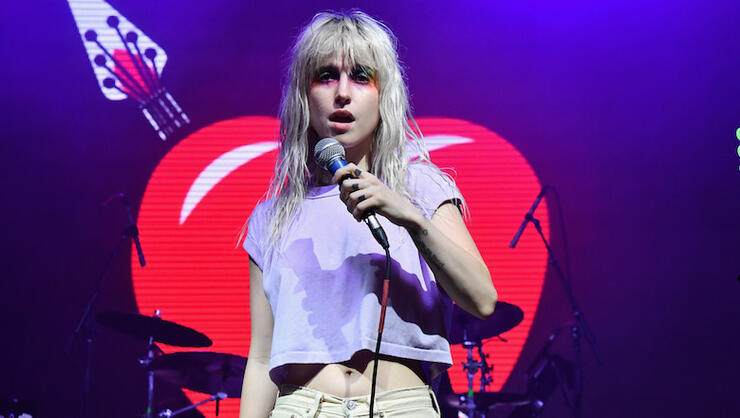 Hayley Williams' first song from her solo project Petals For Armor arrives tomorrow!
On Monday (January 20), the Paramore frontwoman took to Instagram to announce her debut standalone record will be titled "Simmer." After weeks of anticipation, the song will officially have its premiere on January 22, as Williams has teased in previous social media posts.
To increase the excitement, the songbird unveiled a brand new preview which appears to be taken from the upcoming music video for the record — and it's a pretty chilling sight to see. Throughout the seconds-long clip, a woman can be seen dashing through a dark wood to the sounds of gasping breaths before the screen fades to read, "Simmer."
Williams first announced her new solo endeavor ahead of the New Year as she celebrated her 30th birthday. "Thanks so much for all the birthday wishes. 30 was a very important year. 31 will be too," she revealed back in December. "I'm putting out some music next year. With the help of some of my closest friends, I made something I'm going to call my own. It's a really special project and you'll get a taste of it in January."
Since then, the "Hard Times" artist has been making good on keeping followers excited for what's to come, having previously teased possible lyrics in recent Instagram posts, including lines like "nothing cuts like a mother," "how to draw the line between wrath and mercy," and "if i had seen my reflection as something more precious."
It's anyone's guess what these clues mean, so we'll have to wait until Wednesday to find out!
Photo: Getty Images
Chat About Hayley Williams Announces First Solo Song 'Simmer': Watch The Teaser