Sarah Hyland Explains Haley's Absence On 'Modern Family' Final Season
By Emily Lee
January 21, 2020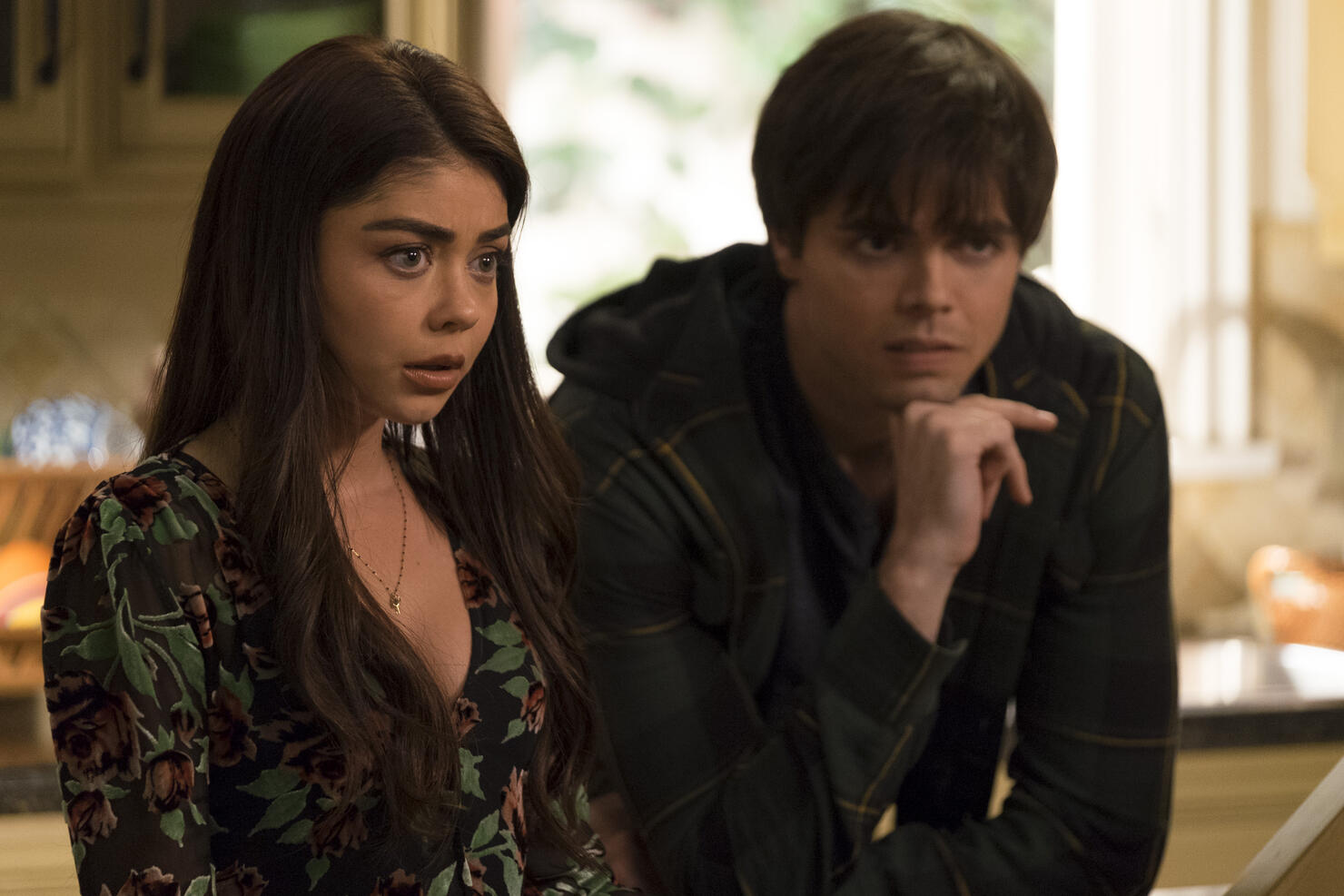 Though we don't want to accept that Modern Family will ever end, the beloved sitcom is coming to an end after the current season. The final season is already in full swing, shocking fans with an unexpected character death and even a diminished role for Sarah Hyland's Haley Dunphy. After Hyland didn't appear in the recent episode "Legacy," which featured that surprising character death, fans began questioning why Haley hasn't been in the show much this season.
After fans began wondering where Hayley has been in the final season, Hyland decided to address the issue on Twitter. One fan tweeted at the 29-year-old actress, writing: "why has Haley been missing from so many episodes of 'Modern Family' this season?" Hyland retweeted the inquiry, writing, "Apparently I've been busy with the twins."
As fans of Modern Family know, Haley welcomed twins, Poppy and George, in the season 10 finale last year. While Haley's pregnancy and birth were major storylines in the show, Hyland and Reid Ewing — who play Haley's husband Dylan Marshall —have only briefly appeared in season 11.
Hyland didn't add any more information about Haley's future on the show, however, she did recently rave about her character's development over Modern Family's 10 season run. "If you look at everyone's storyline and character arc throughout the entire series, I think Haley has changed the most. She's grown. She's always had a heart of gold and loves her family tremendously, but just like every teenage girl, simultaneously hates them all at once," she told Us Weekly. "You've seen her make mistakes and own up to mistakes and then make those same mistakes again. But I'm really happy with the way that she has grown, and there have been some situations where she has been forced to grow even more so. Every new mother goes through what Haley's going through, especially when you have twins."
Hopefully, viewers will get to see more of Hayley in season 11. After all, this is fans' last chance to watch Haley grow even more and see her as a first-time mom.
Photo: Getty