2020 Grammys: Demi Lovato To Perform Ballad She Wrote Days Before Overdose
By Hayden Brooks
January 22, 2020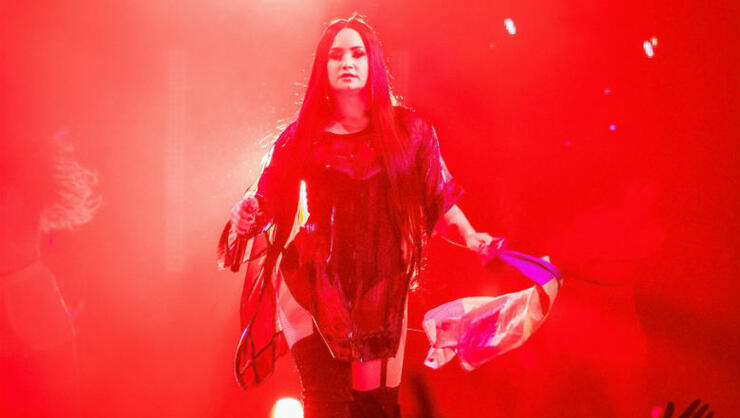 Demi Lovato's comeback performance at the 2020 Grammys will be a full circle moment for the star.
As per TMZ, the pop star, 27, is set to perform a "bid ballad" styled tune that she wrote and recorded just four days before her near-fatal overdose in 2018. Insiders close to the ceremony revealed that the lyrics will reflect her state of mind during that era in her life. While in recovery, Lovato reportedly vowed that it would be the first song that she would perform at a big venue — if she got the chance to sing again. No word on the track's title, but it will be released after the show.
It's all part of Lovato's comeback plan, which includes a National Anthem performance at Super Bowl LIV. She's also reportedly close to completing her new album, which is said to drop in the first half of 2020. Tour plans are also "very possible," but the logistics have yet to be locked down.
Industry honcho Scooter Braun is likely to thank for all of the pop star's recent endeavors as she signed with the super-manger in 2019. "GUYS!!!!!!! Dreams came true today for me. I officially have a NEW MANAGER!!! And not just any new manager but the one and only @scooterbraun!!!!" she captioned an announcement post. Couldn't be happier, inspired and excited to begin this next chapter with you Scooter!!! Thank you for believing in me and for being apart of this new journey. Let's DO THIS!!!!!!"