Former Recording Academy CEO Says Grammy Voting Process Is Corrupt
By Hayden Brooks
January 22, 2020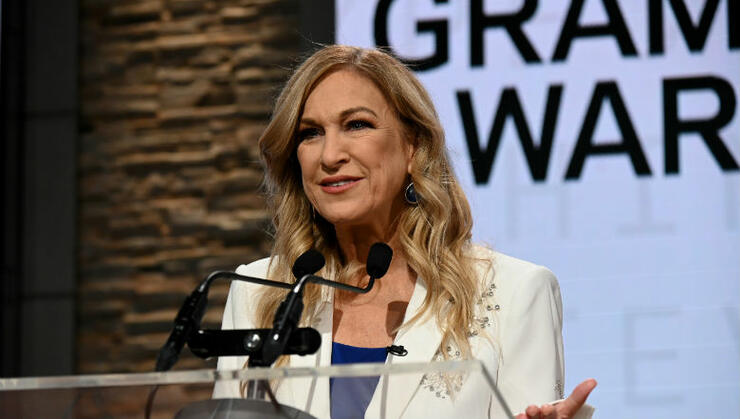 After Recording Academy president/CEO Deborah Dugan reportedly stepped down from her position, the industry honcho made several claims in her explosive Equal Employment Opportunity Commission complaint, which was filed on Tuesday (January 21).
The New York Times reported that the 44-page complaint reasons that Dugan was removed from the position as "retaliation for uncovering a range of misconduct at the academy, including sexual harassment, improper voting procedures and conflicts of interest among academy board members." In a deep dive into the report, which was filed with the E.E.O.C.'s Los Angeles office, her clash with a number of powerful male executives in the five months that she held the position comes to light. Additionally, the complaint alleged that her position predecessor, Neil Portnow, who infamous told female singers to "step up" their game to obtain proper recognition, had been accused of rape by an undisclosed female artist, with the academy voting for a bonus for him, while all of its members not not been informed about the complaint.
Dugan had also received unwanted sexual advances from a close affiliate of the Grammys, Joel Katz, a lawyer that represents the organization. His behavior was "all made possible by the 'boys' club' mentality and approach to governance at the Academy,'" as per Dugan. Meanwhile, Mr. Katz has denied the allegations, calling them "ludicrous, and untrue."
"It is curious that Ms. Dugan never raised these grave allegations until a week after legal claims were made against her personally by a female employee who alleged Ms. Dugan had created a 'toxic and intolerable' work environment and engaged in 'abusive and bullying conduct,'" the Recording Academy said in a statement.
If you want to hear more of Dugan's side, the industry honcho is set to appear on Good Morning America on Thursday to speak more about the complaint.
Photo: Getty Images
Chat About Former Recording Academy CEO Says Grammy Voting Process Is Corrupt