Meghan Markle & Prince Harry Threaten To Sue Over New Paparazzi Photos
By Emily Lee
January 22, 2020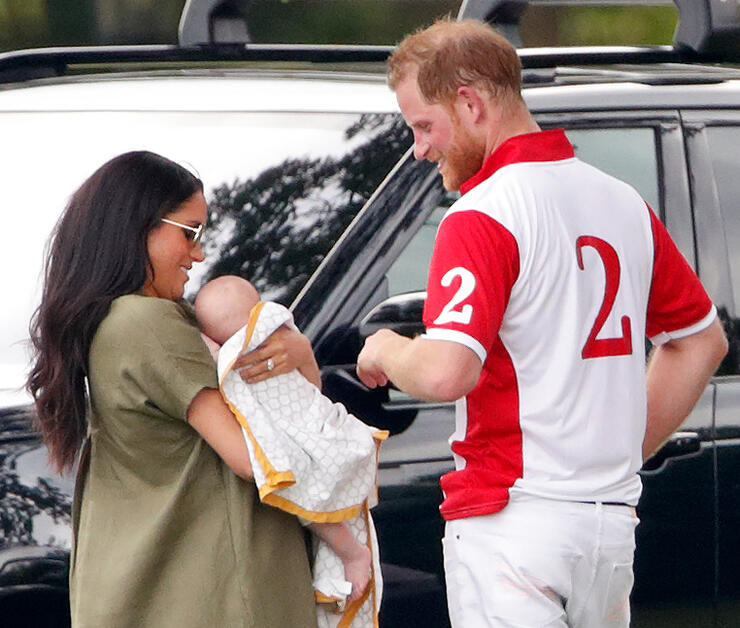 Photos of Meghan Markle out on a hike with baby Archie and her two dogs in Canada were recently published by the Daily Mail. The paparazzi shots quickly went viral on social media, as well, much to the dismay of Prince Harry and Meghan. According to TMZ, the Duke and Duchess of Sussex have already responded by sending cease and desist letters to British media outlets threatening legal action if they purchase of publish the photos.
The cease and desist letter appears to reference the death of Prince Harry's mother, Princess Diana. "There are serious safety concerns about how the paparazzi are driving and the risk to life they pose," the letter reads. Princess Diana was tragically killed in a car crash in 1997 while fleeing ensuing paparazzi in Paris. Prince Harry, who was just 12-years-old at the time, has been open about his "worst fear" being "history repeating itself" with the attention and scrutiny Meghan has faced since their wedding.
Royal analyst Victoria Arbiter elaborated on the situation during an appearance on TODAY on Wednesday (January 22). "The fact that Archie is in there,'' Arbiter said of the photos. "This will have immediately reminded Harry of his childhood because anyone that was around witnessing Diana saw the scrum of photographers that was constantly chasing her. Harry witnessed that as well, so the minute his wife and child are in the fray, he's gonna be like a papa bear with a sore head."
"I think this letter was sent because it's Harry's warning shot, just reminding everybody if you cross this line, I will come after you,'' Arbiter continued. "Harry doesn't distinguish. There isn't legitimate media and legitimate photographers, paparazzi photographers — it's all the same thing, and all of it is toxic to him."
Harry was in London when the photographs were taken, however, he has since returned to Canada to be with Meghan and Archie.
Photo: Getty