Phil Collins Explains How He Doomed Led Zeppelin's Live Aid Comeback
By Andrew Magnotta @AndrewMagnotta
January 23, 2020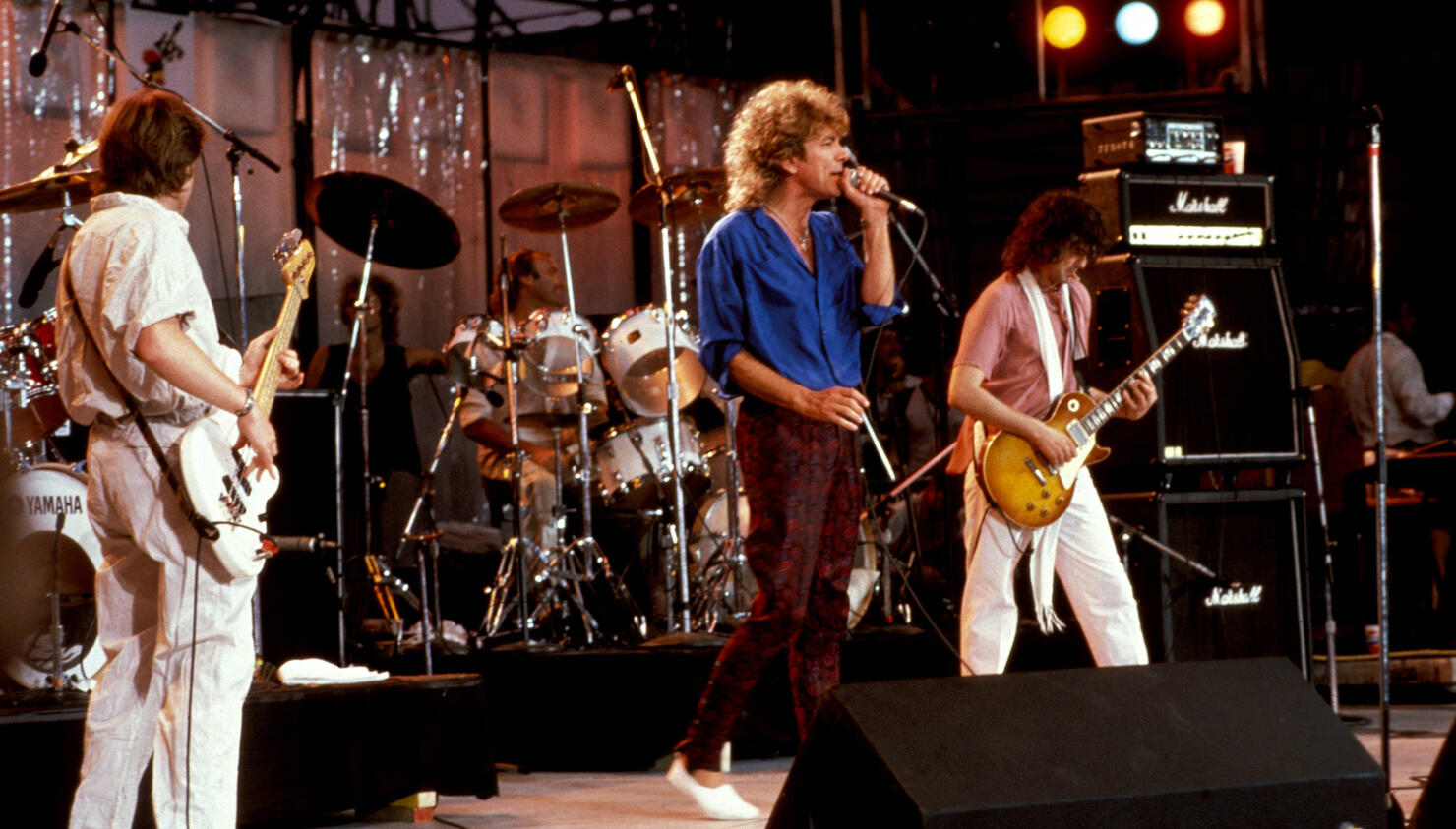 Phil Collins was not only one of the biggest solo acts of the '80s, he also fronted one of the world's biggest bands, Genesis, and he was arguably the decade's single most sought-after drummer.
But Collins' renown and demand for his services also heavily contributed to one of the lowest points of his career: Led Zeppelin's much-maligned 1985 Live Aid reunion.
There were several hard-to-predict problems with Zeppelin's set that day, but in a recent interview with Classic Rock Magazine, Collins mostly accepts the blame.
Collins was contacted about the massive benefit concert by Robert Plant and then Sting, both of whom wanted to jam with Collins during the event. The problem: Plant was playing the U.S. concert; Sting was playing the U.K. concert.
Collins couldn't say no to either legendary front man and thus it was arranged that he would play the U.K. set and then get on a Concorde turbojet and cross the Atlantic from London to Philadelphia in time to play with Plant, Jimmy Page and John Paul Jones.
"By the time I got there, me and Robert and Jimmy playing together had become 'The Second Coming of Led Zeppelin' — John Paul Jones was there too," Collins said of the hype surrounding the event. "Jimmy says, 'We need to rehearse.' And I said: 'Can't we just go on stage and have a play?'"
The three surviving members of Zeppelin had been rehearsing, and doing so with two additional members, including co-drummer Tony Thompson.
After an agitated Page briefly quizzed Collins on how to play the drum groove in "Stairway to Heaven," Collins began to feel like he was in over his head — furthermore, his counterpart Thompson was well-rehearsed.
"If I could have walked off, I would have done, 'cause I wasn't needed and I felt like a spare part."
Despite Collins' lack of polish, technical difficulties with the stage monitors, Page's guitar going out-of-tune and Plant's somewhat hoarse voice, upon re-examination the Zeppelin Live Aid set really isn't nearly as bad as it's reputation.
But nothing fed into the disastrous narrative of the performance more than Page's comments to MTV afterwards.
"One drummer was halfway across the Atlantic and didn't know the stuff," the guitarist remarked on live television.
"And I got pissed off," Collins said. "Maybe I didn't know it as well as he'd like me to have done, but... I became the flagship, and it looked like I was showing off [by doing both gigs]."
The blame has followed Collins for decades since, but he says he didn't dwell on it for long and it doesn't bother him anymore.
Photo: Getty Images