Chance The Rapper To Host 'Punk'd' Reboot — See The First Teaser
By Lauren Crawford
January 24, 2020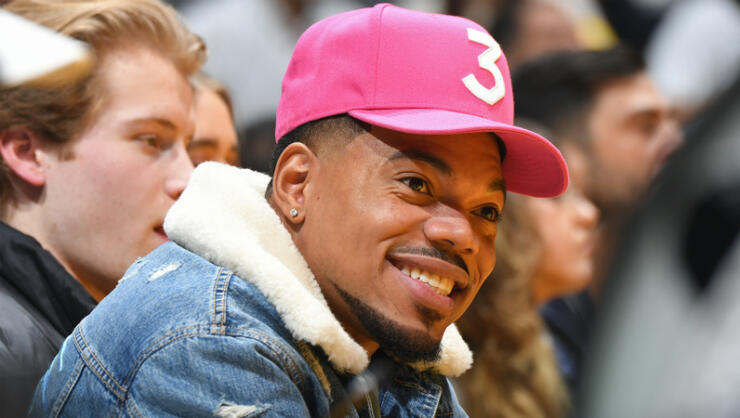 Punk'd is back!
On Friday (January 24), MTV Studios announced Chance The Rapper as the host of its revival of the prank series, which will air on the short-form content platform Quibi, Variety reports.
"Punk'd is one of MTV's most iconic franchises," Chance said in a statement. "I grew up watching this show and it's surreal to be in the driver's seat this time around on Quibi."
As fans know, Punk'd is a hidden camera reality show that pranks celebrities. It aired on MTV for ten seasons and was originally created by Ashton Kutcher, who also served as the show's host. The series targeted the biggest names in music, television, and film including Beyoncé, Drake, Kanye West, Justin Timberlake, Kim Kardashian, Taylor Swift, Wilmer Valderrama, and many others.
MTV said in a statement, "the reboot will make use of augmented reality to make the pranks even bolder than before."
The new Punk'd will consist of 20 episodes, each under ten minutes, on Quibi, which is set to launch on April 6, 2020.
While MTV has yet to reveal what celebrities will appear on the upcoming show, the first teaser for the series shows Chance punking Megan Thee Stallion.
Photo: Getty Images
Chat About Chance The Rapper To Host 'Punk'd' Reboot — See The First Teaser