Josh Klinghoffer Names One Regret After Red Hot Chili Peppers Firing
By Andrew Magnotta @AndrewMagnotta
January 24, 2020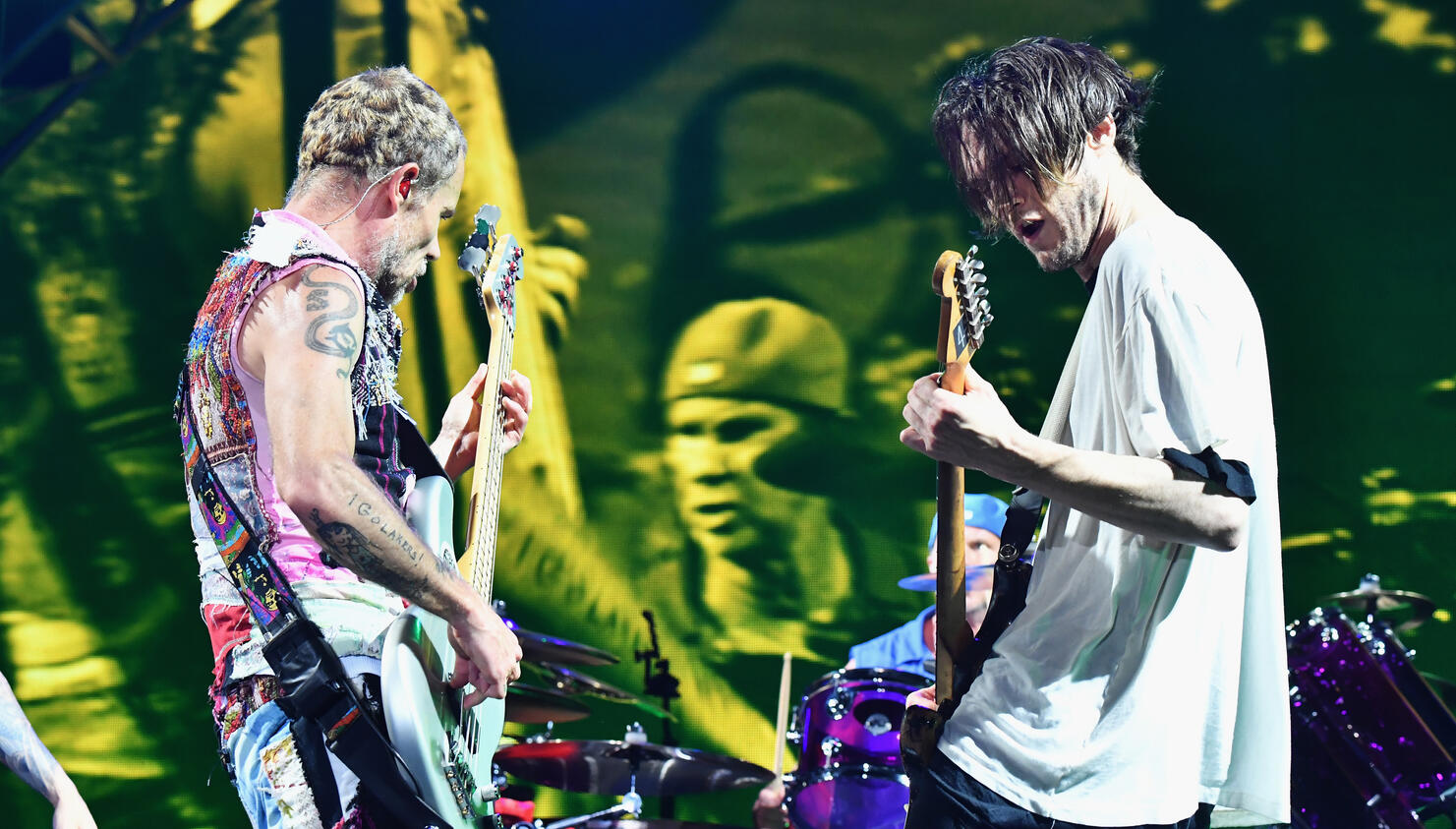 Just over a month after being dismissed from the Red Hot Chili Peppers in favor of John Frusciante, guitarist Josh Klinghoffer says there are no hard feelings.
On a new episode of the WTF podcast with Marc Maron, Klinghoffer recalled his sacking, acknowledging that his bandmates of 10 years spared him any consternation and did the deed face-to-face.
"I rode my bike over to [Flea's house]," Klinghoffer recalled. "They just said, 'We'll get right to it. We've decided to ask John to come back to the band.' And I just sat there quiet for a second, and I said, 'I'm not surprised.'"
Klinghoffer toured with RHCP for two years before officially replacing Frusciante in the band in 2009. He recorded two albums with the Chili Peppers, spawning several hit, including "The Adventures of Rain Dance Maggie," "Look Around" and "Dark Necessities," but nothing that compared to Frusciante's catalog.
There was one regret Klinghoffer conveyed to Flea, Chad Smith and Anthony Kiedis: "I wish I could have done something with you guys, musically or creatively, that would have made this an absolute impossibility."
This will be Frusciante's third stint with the Chili Peppers; the band enjoyed its greatest commercial success during his first two tenures. Klinghoffer, like many RHCP fans, believes Frusciante's guitar work an essential ingredient to the band's classic sound.
Frusciante's "place" is to be in the Red Hot Chili Peppers, Klinghoffer said, "So that's why I'm happy for him. I'm happy that he's back with them."
Over 12 years of touring with the Chili Peppers and the last decade as an official band member, Klinghoffer had to learn Frusciante's distinctive style inside-and-out.
He told Maron that during that time he came to understand that there was a unique "musical language" between Frusciante and Flea, acknowledging, he was "never be able to contend with the history him and John had."
RHCP is recording a new album with Frusciante. It's unclear how far into the process the band is or when the record might be released.
RHCP's next scheduled show is in May. Get all the tour dates here.
Photo: Getty Images