The Weeknd Channels The Joker In Reckless Video For 'Blinding Lights'
By James Dinh
January 24, 2020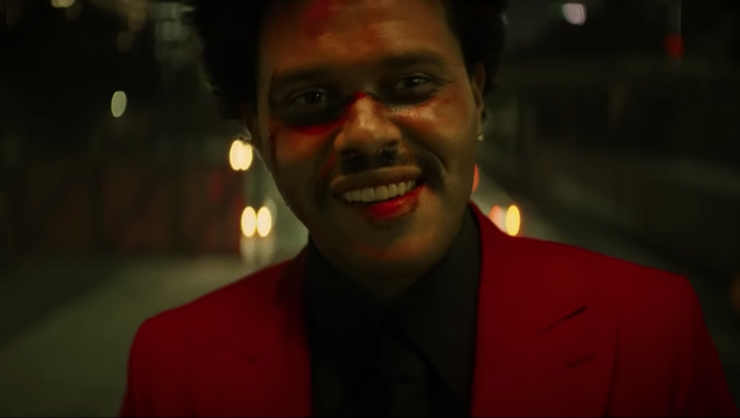 The Weeknd channels the chaos of The Joker in his "Blinding Lights" music video — except he's in Las Vegas instead of Gotham City.
In the recently-released clip, which was directed by Anton Tammi, the R&B crooner, 29, is on a mission to cause havoc in Sin City as the narrative follows the adrenaline of the XO singer's video for "Heartless." In the clip, he speeds through the streets in his Mercedes-Benz convertible, offers up some Michael Jackson-esque dance moves and attempts to lure a lounge singer in a what seems like a never-ending bender. However, his twisted behavior doesn't come with consequences as he continues to have flash backs of being beaten up in a club, resulting in his hitchhiking set-up at the end of the video.
"Blinding Lights" was produced by Max Martin and sees Abel take a glorious page from '80s MJ with synth-pop production that almost ends too soon, despite its three-and-a-half minute length. The Weeknd brought his new persona to life when he performed the hit at both Stephen Colbert's Late Show and Jimmy Kimmel Live! earlier this week.
The aforementioned singles are said to be from his upcoming album, Chapter VI, which should also include production from The Neptunes. Chad Hugo said that he and Pharrell were just in the studio with the star working on material that sounds "really futuristic."
Photo: YouTube/The WeekndVEVO