Flavor Flav Was Aerosmith & Run-DMC's Biggest Fan At The 2020 Grammys
By Hayden Brooks
January 27, 2020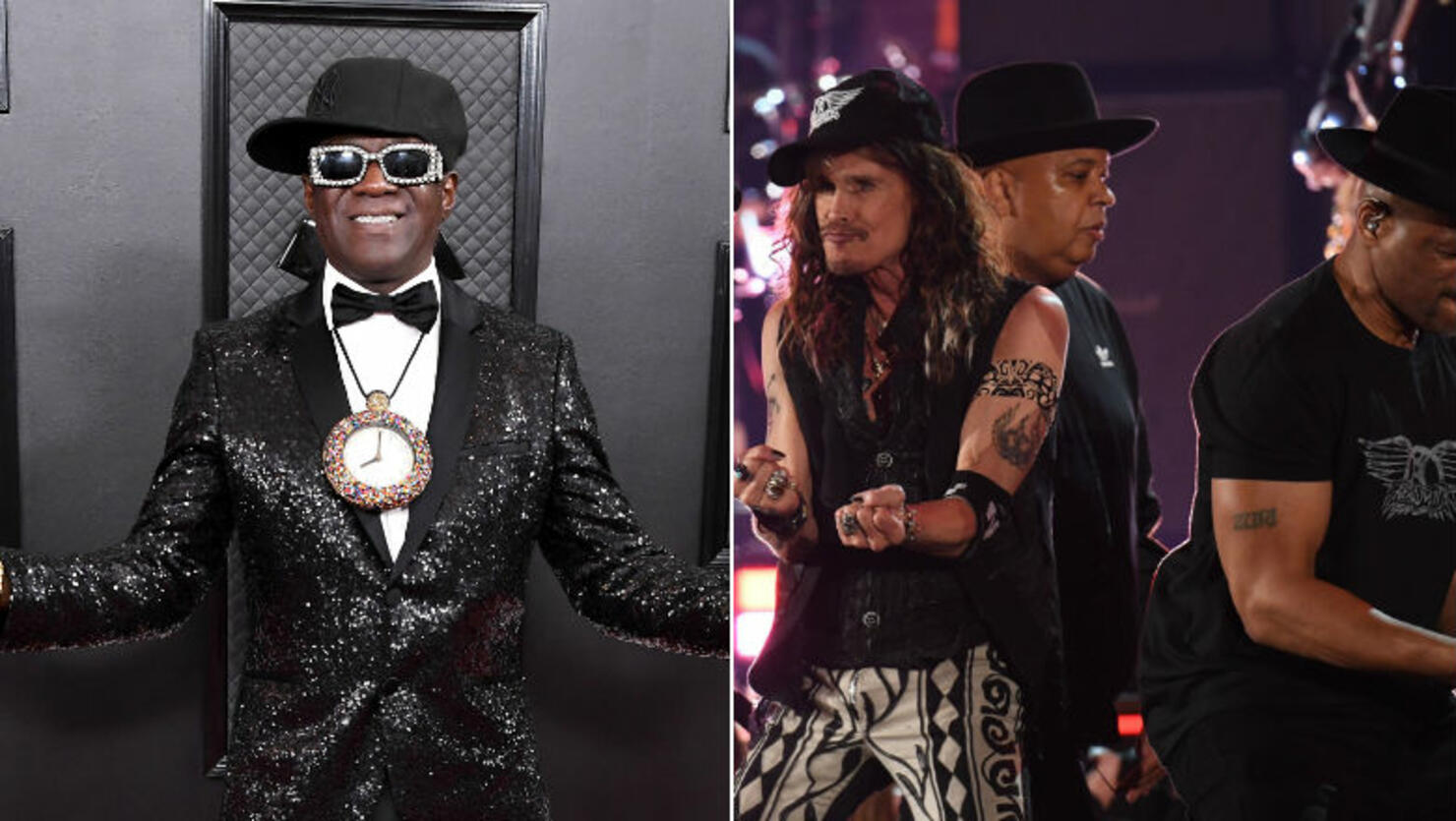 Aerosmith's legacy was celebrated at the 2020 Grammys when the rock icons took to the Sunday night (January 26) ceremony for a medley featuring a reunion with Run-DMC for their 1986 smash, "Walk This Way."
Introduced by Common on the Staples Center stage, the Musicares Person of the Year recipients appeared in front of viewers to remind the crowd of their long-standing legacy with "Livin' On The Edge." After an abbreviated version of the song, the friendly faces of Run-DMC broke through a brick wall set and launched into the rap/rock classic. While all eyes were on the reunion, it was almost impossible to notice the two women from the audience that Steven Tyler pulled from the audience pit. And yet, Flavor Flav was the set's biggest fans as he took to the aisle to bust a move or two and the camera men absolutely loved it.
In case you don't remember, "Walk This Way" exposed both acts to audiences beyond their scope and helped breathe new life into the band, who was on the outs with one another at the time. This performance comes almost 30 years after the band made their Grammy live debut in 1991.
In People's new special edition of the mag, Aerosmith: In Their Own Words, Tyler described the collaboration's video as "magical." "[Director] Jon Small, who gets little to no credit, came up to me and said, 'I got a really good idea for this. Why don't we put Run-DMC on one side, Aerosmith on the other side, and there'll be a wall, and we'll cut out a piece in the wall,'" he recalled. "The whole idea was to show that rock and roll and rap could live together. It was a giant step outside anybody's mind at MTV. That video was the whole thing. For us to be involved in that was just a miracle. It was without a doubt the second step of our career."