PHOTOS: Kobe Bryant's Sweetest Family Moments
By Hayden Brooks
January 27, 2020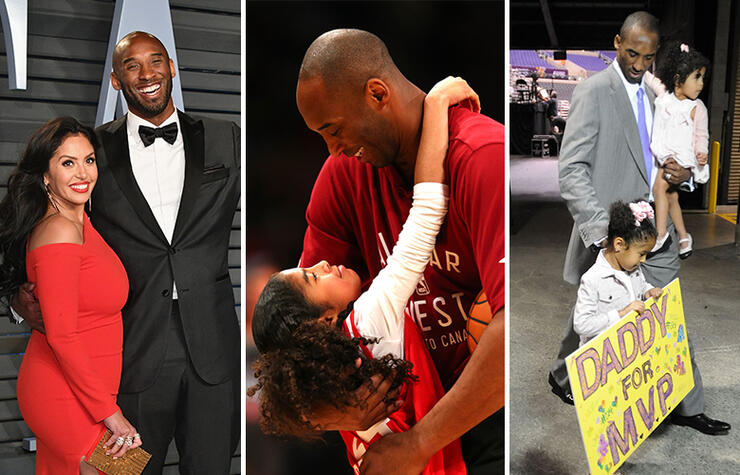 Kobe Bryant's untimely death, along with his 13-year-old daughter Gianna, has struck the world hard. If you've turned on the television or hopped on any social media platform, it's clear to see that the fatal helicopter accident that also took the lives of seven others has plenty of people in mourning. Beyond his NBA legacy, Bryant was also a family man and iHeartRadio wants to honor that side of the industry giant with a collection of sweet moments. Take a look below to see Bryant play the role of a husband, father and overall caretaker.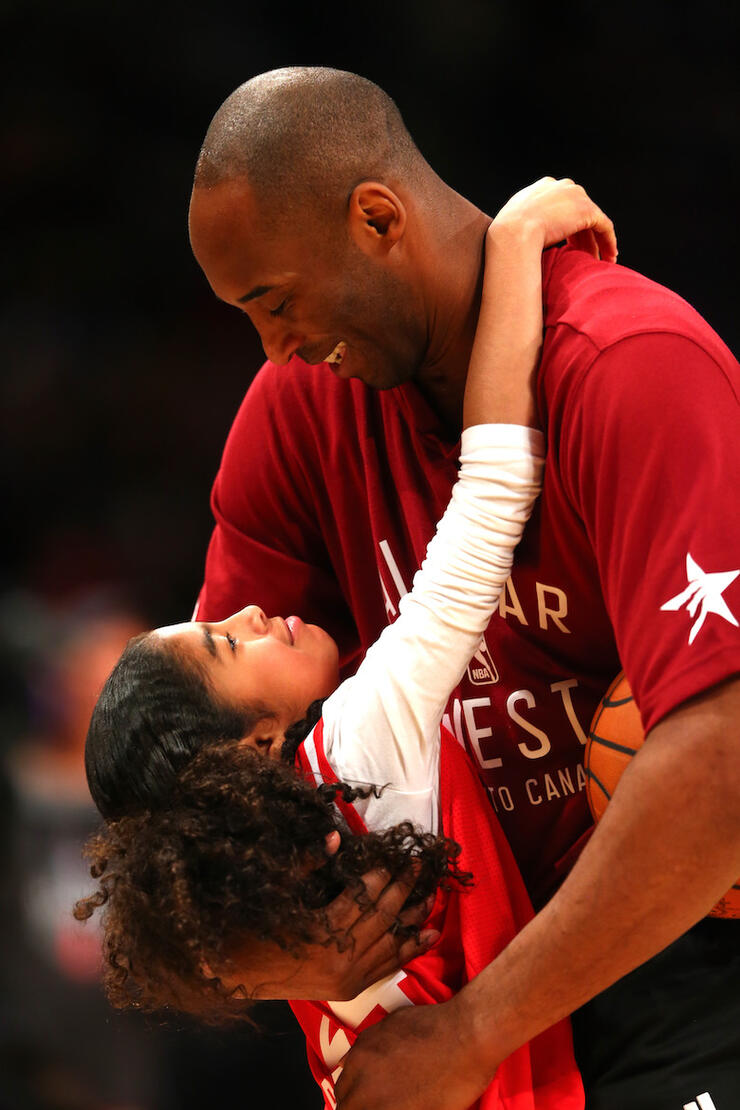 Kobe warms up with his daughter Gianna during the NBA All-Star Game 2016 at the Air Canada Centre on February 14, 2016 in Toronto, Ontario.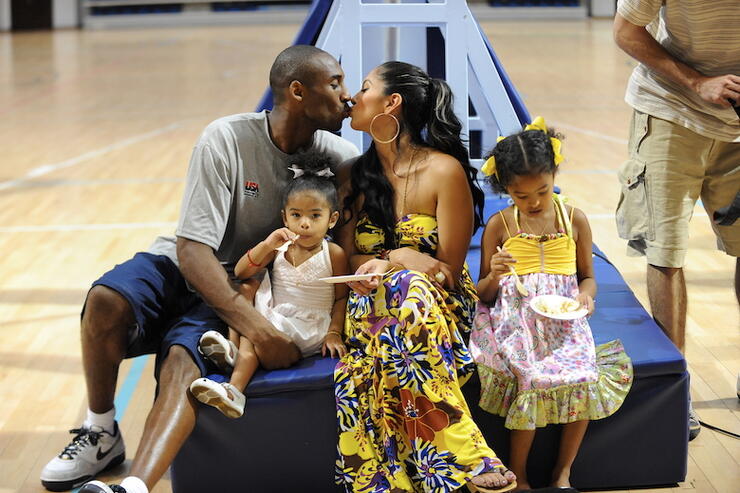 In 2008, the basketball player celebrated his birthday with his family, Nyla, Vanessa and Natalia during practice at the 2008 Beijing Summer Olympics.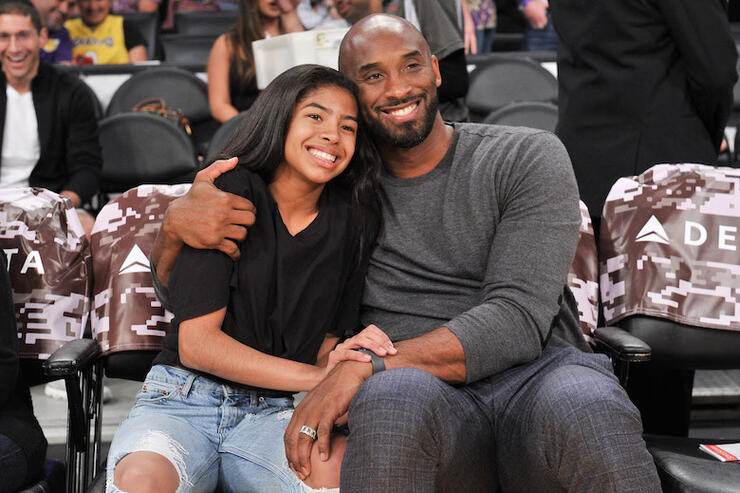 Kobe and Gianna Bryant attend a basketball game between the Los Angeles Lakers and the Atlanta Hawks at Staples Center in November 2019.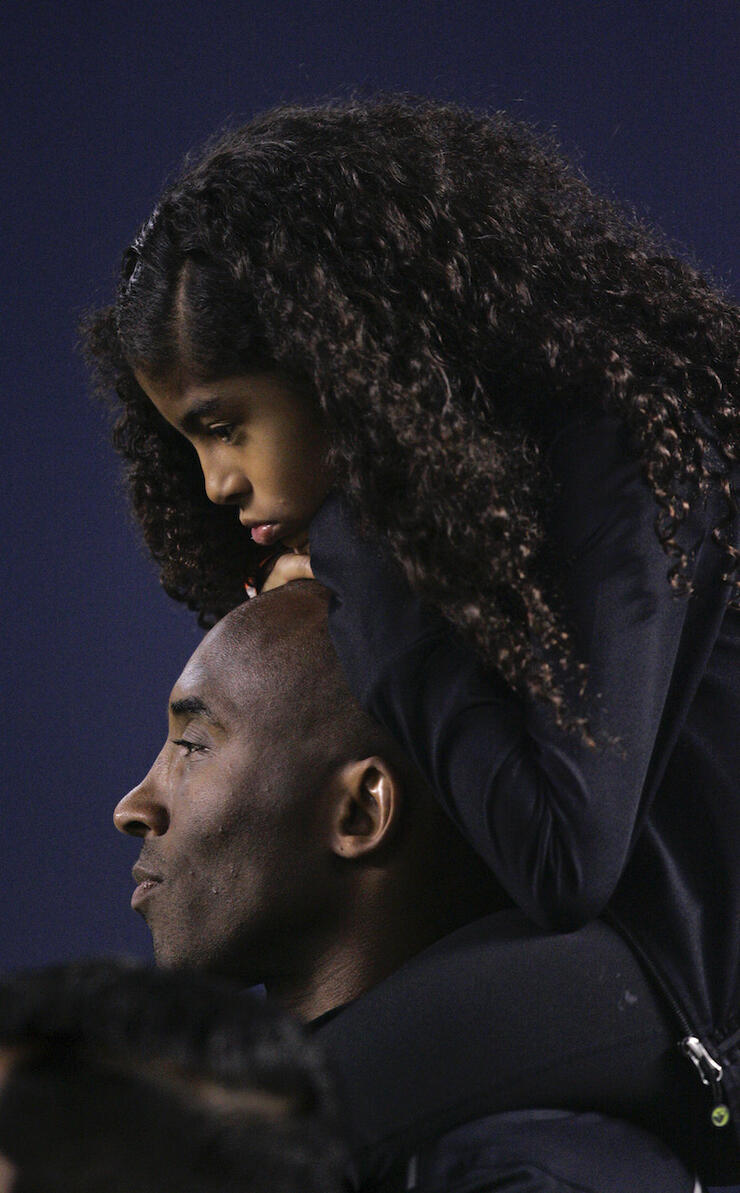 Gianna sits on her father's shoulders as they stand on the sideline prior to the start of the game against the United States and China in 2014.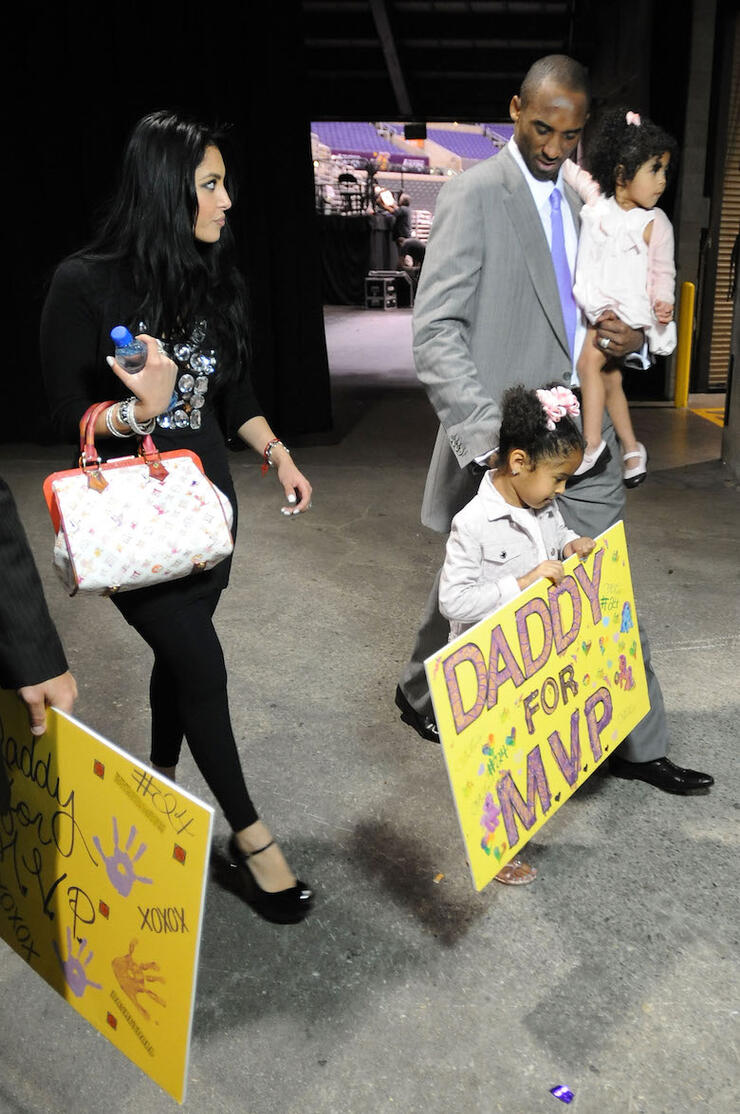 The Bryant family walks out together following his team's victory over the San Antonio Spurs at Staples Center on April 13, 2008.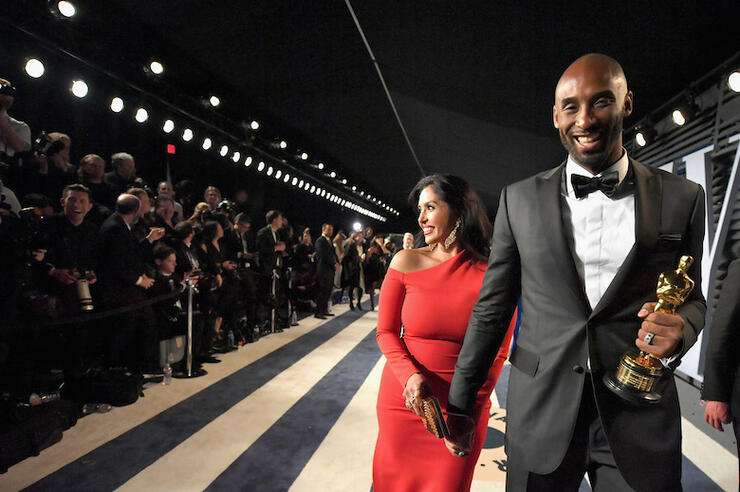 Vanessa and Kobe attend the 2018 Vanity Fair Oscar Party.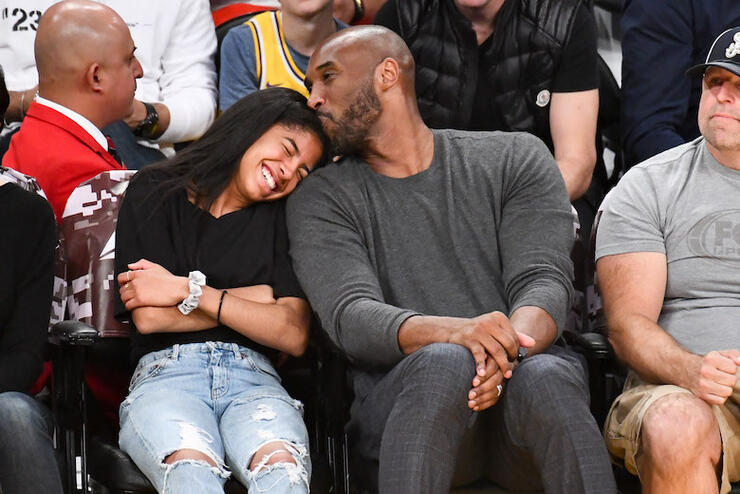 Kobe kisses his daughter's forehead as they attend a basketball game between the Los Angeles Lakers and the Atlanta Hawks at Staples Center in late 2019.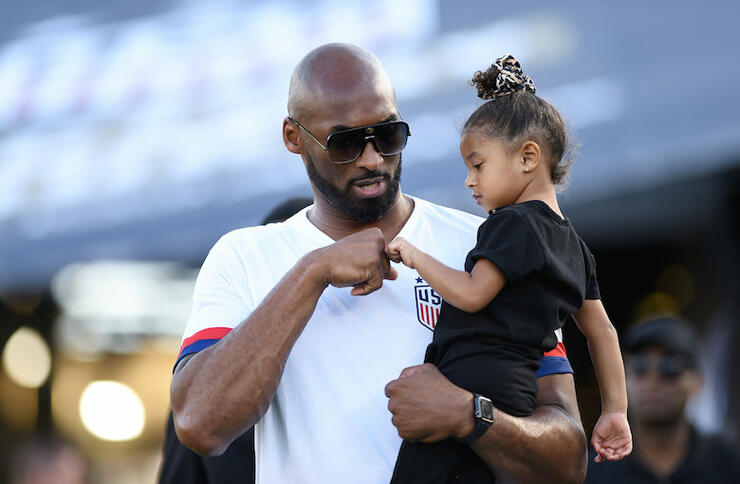 The retired NBA star and daughter Bianka Bella bump fists prior to the Women's International Friendly match between USA and Republic of Ireland at the Rose Bowl in 2019.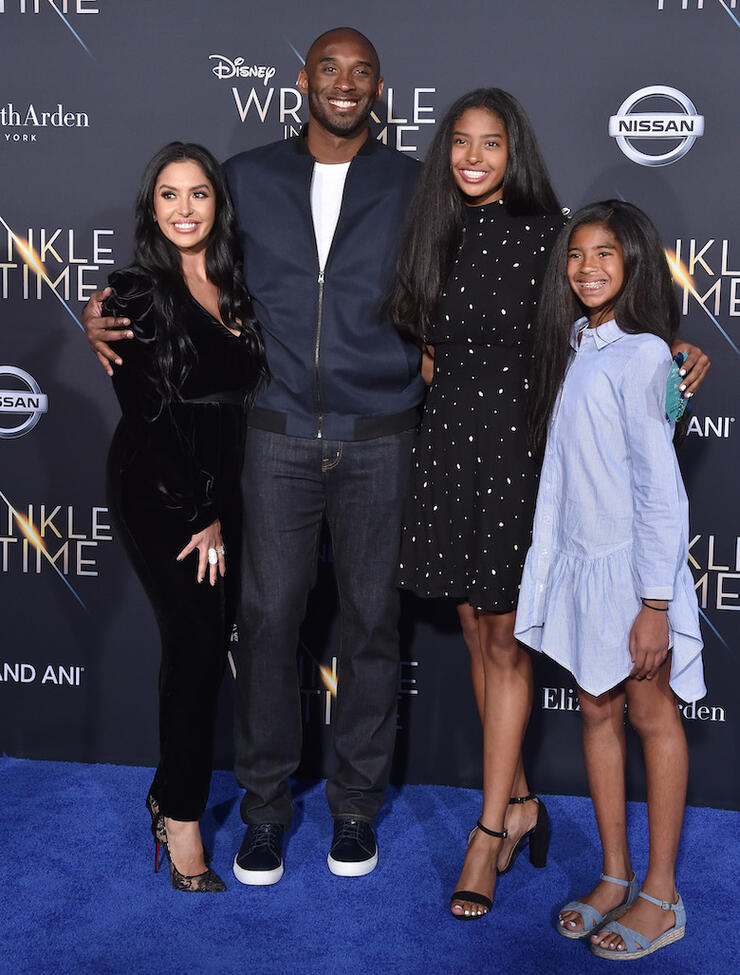 The Bryant family (Vanessa, Kobe, Natalia and Gianna) arrive at the premiere of Disney's 'A Wrinkle In Time' at El Capitan Theatre on February 26, 2018 in Los Angeles, California.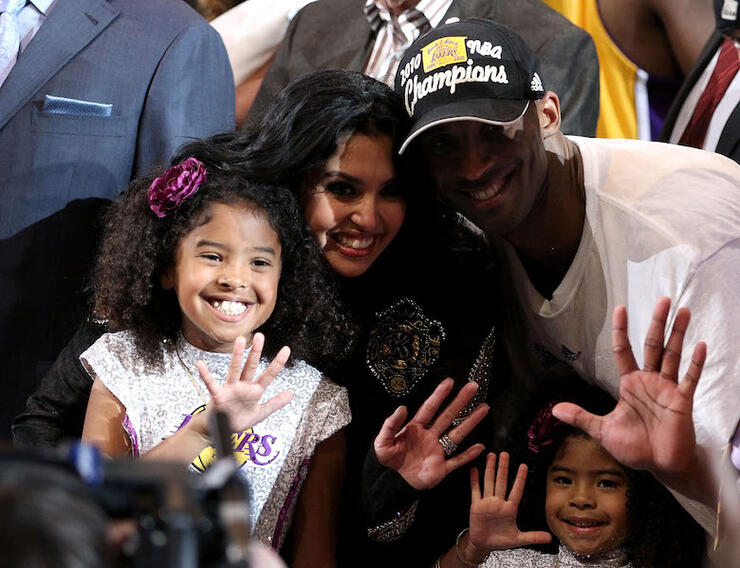 Kobe poses with Natalia, Vanessa and Gianna, after the Lakers defeated the Boston Celtics in Game Seven of the 2010 NBA Finals at Staples Center.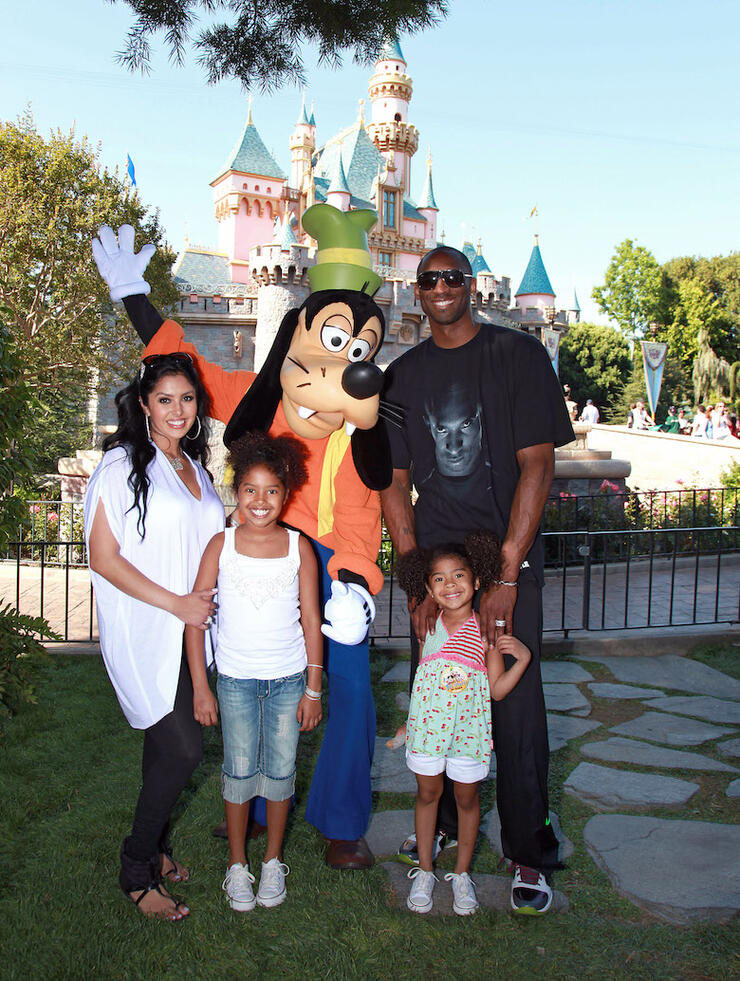 The family celebrates the Lakers' 2010 NBA championship with Goofy at Disneyland.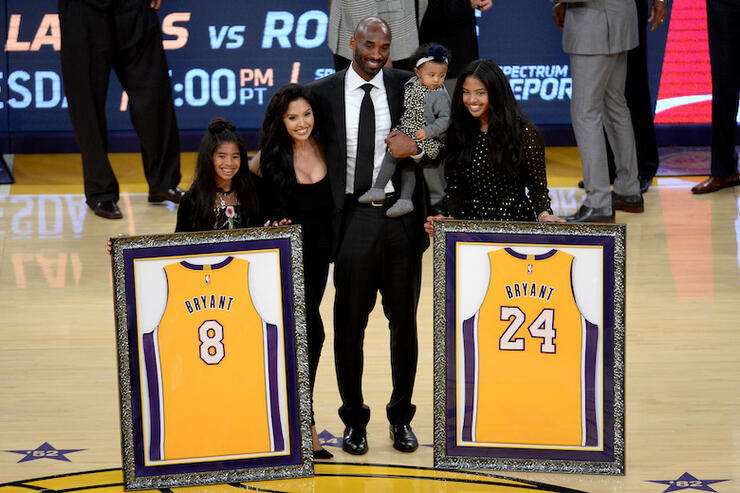 The Bryant family poses together as Kobe's Los Angeles Lakers jerseys are retired at Staples Center on December 18, 2017.
Photo: Getty Images
Chat About PHOTOS: Kobe Bryant's Sweetest Family Moments