Kate Middleton Just Stepped Out Without Her Engagement Ring
By Emily Lee
January 28, 2020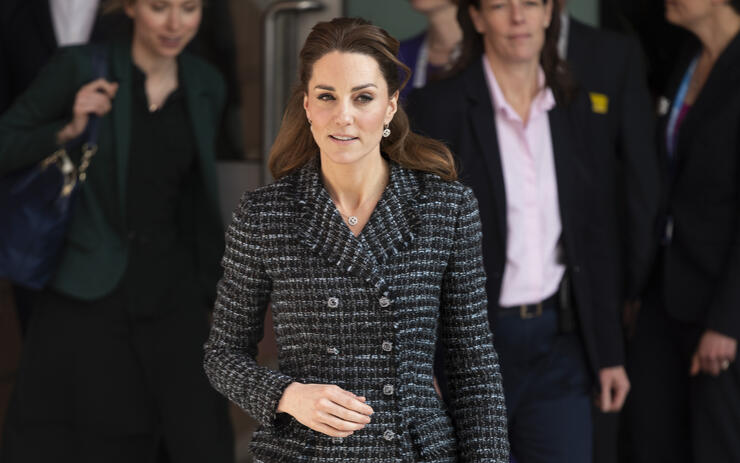 Kate Middleton stepped out for an official royal engagement on Tuesday (January 28) looking as chic as ever in a tweed skirt suit by Dolce and Gabbana. The Duchess of Cambridge attended a creative workshop run by the National Portrait Gallery's Hospital Program at the Evelina London Children's Hospital to see how the arts can support children's health, well being and happiness, according to People.
Noticeably, Kate was not wearing her sapphire and diamond engagement ring while attending the event. In addition to foregoing her engagement ring, Kate left her diamond eternity band at home, too. Don't worry, though, this isn't a signifier that there's trouble between the Duchess and her husband, Prince William. Kate did, in fact, wear her simple gold wedding band to the workshop.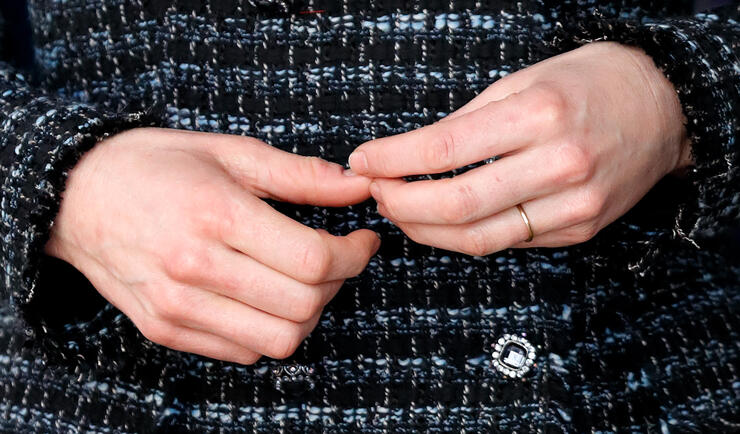 The reason Kate ditched her more noticeable bling was to adhere to Evelina London Children's Hospital's minimal jewelry policy. Since she would have to cleanse her hands thoroughly in order to tour the hospital wards and treatment centers, it is recommended to remove jewelry before entering. Since Kate is quite involved with a number of programs involving hospitals as part of her royal duties, the Duchess is often spotted out on official business without her ring.
Kate's engagement ring first belonged to her mother-in-law, Princess Diana, before Prince William used the sapphire ring to propose. The ring consists of 14 solitaire diamonds surrounding a 12-carat oval blue Ceylon sapphire, which is set in 18-karat white gold. With a ring that stunning, it's easy to notice when Kate slips it off from time to time.
Photo: Getty
Chat About Kate Middleton Just Stepped Out Without Her Engagement Ring