Kobe Bryant's Daughter Shows Off Basketball Skills (In Heels) In Viral Clip
By Hayden Brooks
January 28, 2020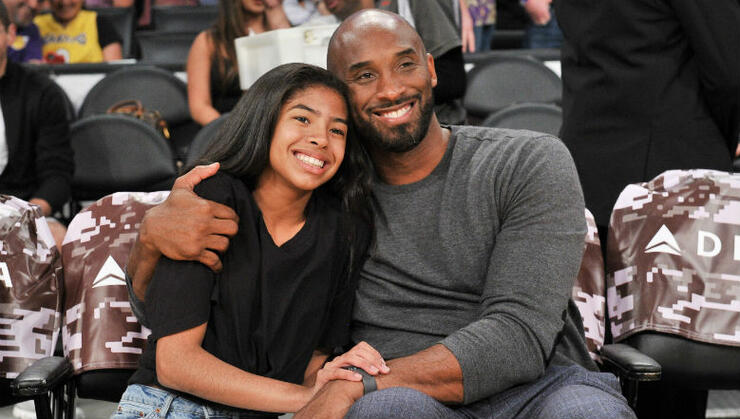 News of Kobe Bryant's helicopter crash, which took his life, as well as his 13-year-old daughter Gianna, still has the world shocked and fans of the NBA superstar are remembering the losses in different ways. wrote a heartbreaking tribute. Lebron James shared a heartbreaking post on social media. Ellen DeGeneres shed tears of sadness during her talk show monologue. Fans, on the other hand, have gone through the archives to discover tender footage of Gigi.
Since the news of their fatal crash spread on Sunday (January 26), fans have shared a video of the teenager practicing her basketball skills in heels in a high school auditorium. In the clip, the student can be seen scoring baskets, while her teammates practice around her on the court. While Bryant's wife, Vanessa, has made her Instagram account private, this is said to be the last video that she posted of her daughter on social media.
As per a recent report from TMZ, Bryant was looking out for his daughter when he filed to trademark her very own basketball nickname "Mambacita" in December. As you know, the name is a sweet nod to his own moniker, the Black Mamba, as well as her own strengths as a budding player, who had dreams of making it to the WNBA. According to the documents, the plan was to add the name to all kinds of sportswear, including shirts, shorts, hats, jerseys, sweatpants, sweatshirts and hoodies.
The former Los Angeles Laker's life was cut short after his helicopter crashed in Calabasas, California on Sunday (January 26), killing all nine passengers on board, including Gianna. Bryant was 41. They are survived by wife Vanessa, as well as their children, Natalia, 17, Bianka, 3, and Capri, 7 months.