Eminem & Dr. Dre Honor 50 Cent At His Hollywood Walk Of Fame Ceremony
By Peyton Blakemore
January 30, 2020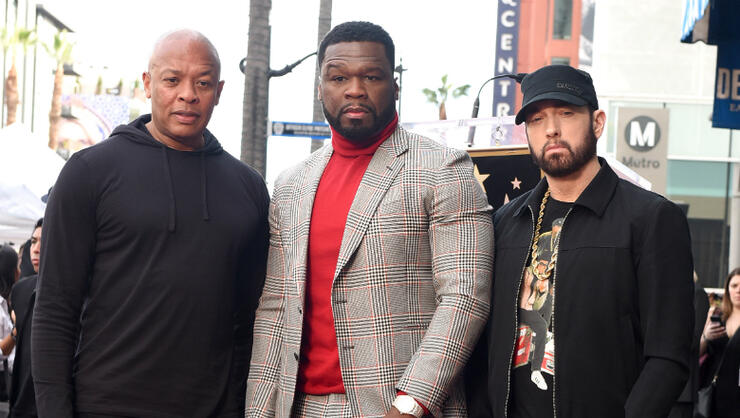 Curtis "50 Cent" Jackson officially has a star on Hollywood's Walk of Fame.
The rapper turned business mogul's star on Hollywood Boulevard was unveiled on Thursday (January 30) with a ceremony in celebration of his accomplishments in music, television, and film.
For 50's afternoon ceremony, which was hosted by fellow Walk of Famer Ellen K, host of The Ellen K Morning Show on KOST 103.5 FM, Eminem and Dr. Dre came out to support him. Em even delivered a heartfelt speech, speaking about their close bond and years-long friendship.
"I just wanna say man, I'm here today because this is not only a business partner to me, it's one of the best friends I've ever known in the world," the Music To Be Murdered By rapper shared. "I would say that it's much more fun to be his friend than it is to be his enemy because this guy is f**king relentless. And he won't stop. And the same way that he's relentless in his battles, he's also relentless in his business."
Em continued, "He's an artist, an entrepreneur, an actor, a director, a producer, he can juggle, he's great at Scrabble. He pretty much does it all. And he's also helped me through a lot of hard times in my own life and he's always been there when I needed him. So 50, congrats on your star, man. Hollywood is making official what I knew from the beginning, what Dre knew from the beginning."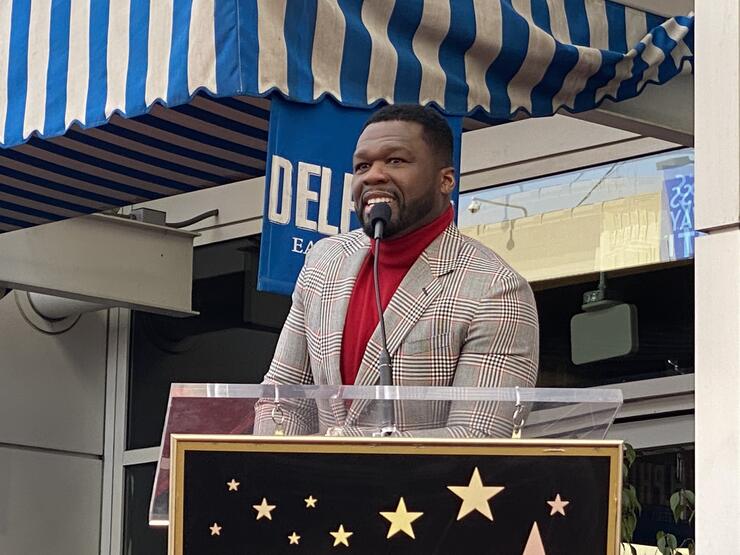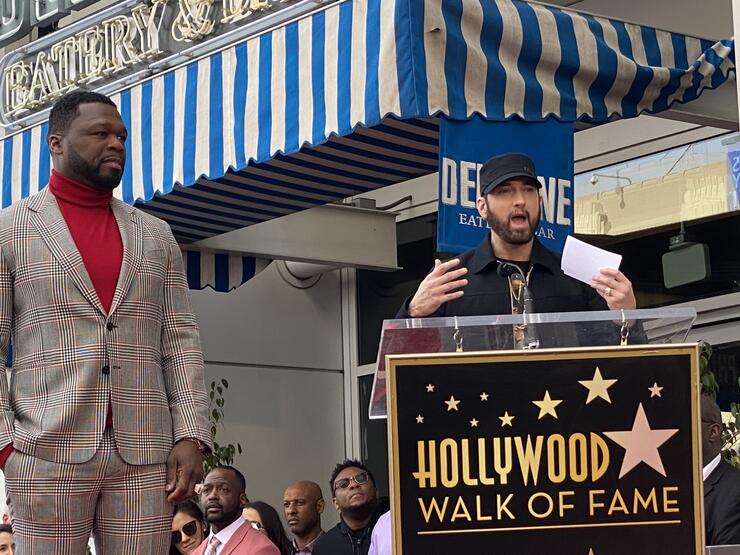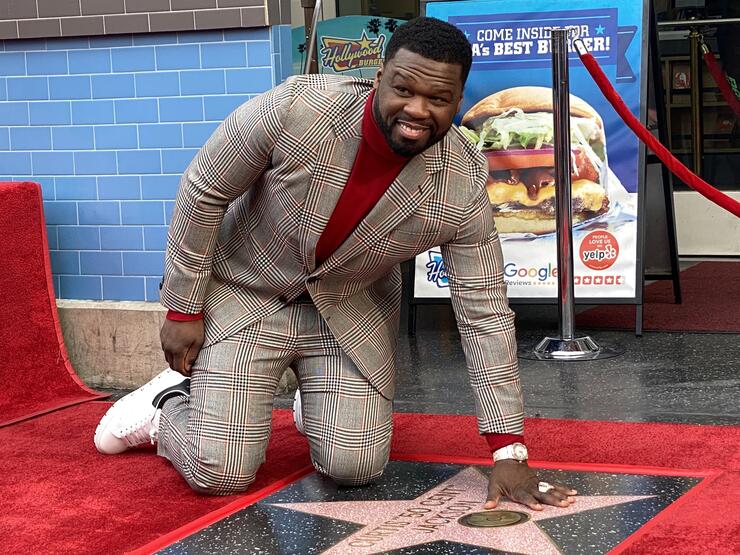 50 also delivered a speech in which he expressed his gratitude for all of the people who have supported him throughout his career. "I don't think my career would've been what it was without [Dr. Dre and Eminem's] support," he shared, per Billboard. "Dre is a mentor for the whole squad. He was a mentor for the whole squad because he could guide us in different ways without even him knowing it."
He additionally spoke about having some regret for not having Jimmy Iovine, who helped launch his career, there. "I was wrong for not inviting him and not having him here today because he's a big part of the success I had," 50 admitted. "When he pointed at the TV, that's when I started thinking, 'I should do film and television.'"
The Power creator concluded his speech by saying, "This one is important because everyone's in the same space and feels the same way about it. I just want to say thank you for supporting me."
50 later reacted to his star on Instagram, writing, " 👀South Side on the map, wait till they see how I run with this🏃‍♂️💨Hahaha 😆they never seen nothing like me before."
Photos: Getty Images/Danielle Padilla
Chat About Eminem & Dr. Dre Honor 50 Cent At His Hollywood Walk Of Fame Ceremony