Hall & Oates Will Not Be Doing Any "Crap" 50th Anniversary Shows
By Andrew Magnotta @AndrewMagnotta
January 31, 2020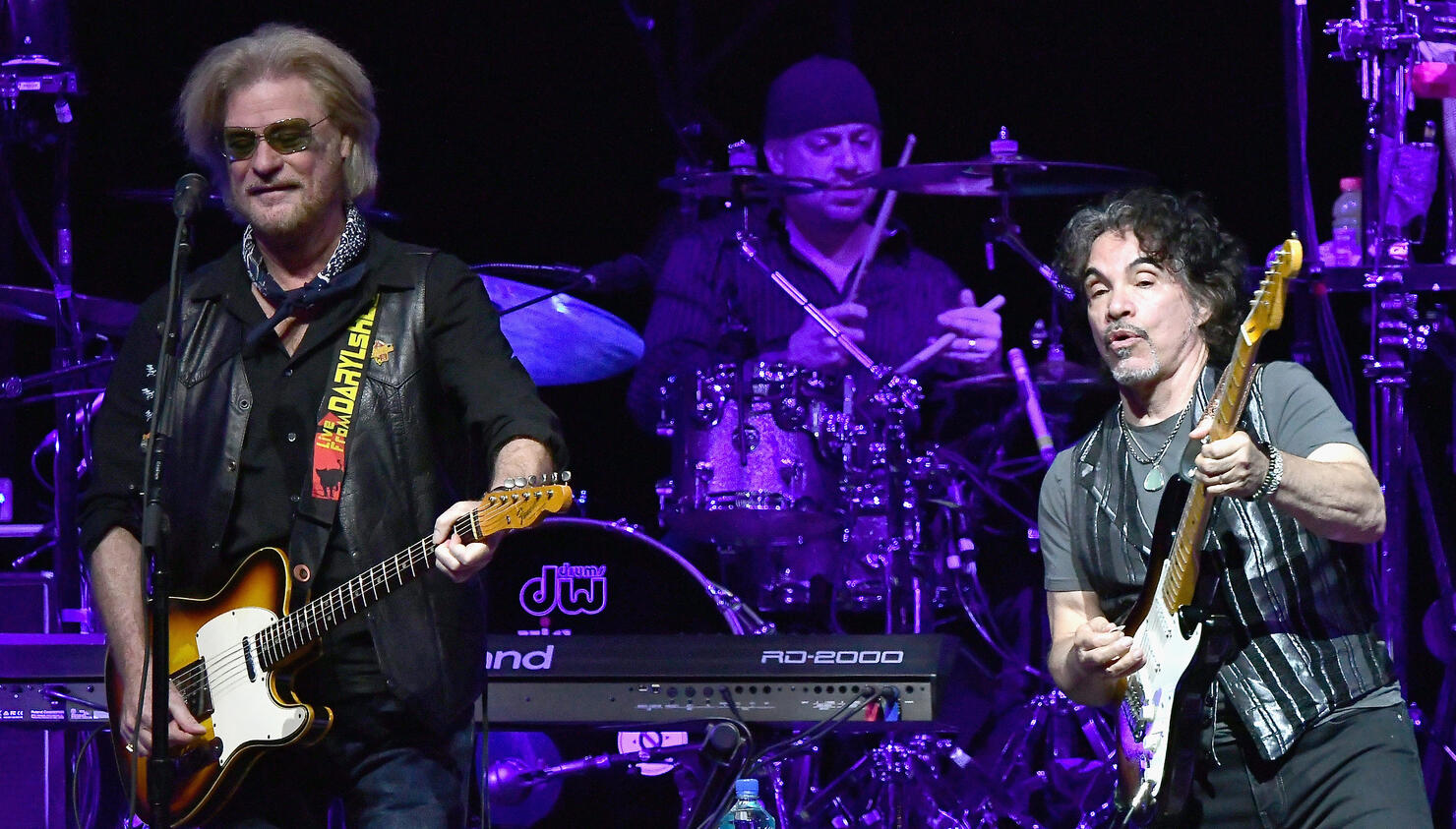 Daryl Hall and John Oates will be on the road again this summer, but not because it's their golden anniversary.
A 50th anniversary tour is a no can do for Hall, who is actively against making a hubbub about the band's 50th anniversary. The band's shows this year should be as gratifying as they were in year 49 or before, after all. Whatever success Hall & Oates have is a credit to their focus on the music, not other factors, Hall told Rolling Stone.
"It's the same reason I don't go to f---in' high school reunions," the singer said. "I'm not into celebrations or milestones or awards of any of that crap. It's all about the work to me."
Hall & Oates met at Temple University in 1967 and started their band three years later. Oates says they've sustained a career over five decades thanks to a diverse audience which has pretty much always been there for them.
"There were people in their early twenties, but also people in their forties and fifties," he recalled of the first gig. "That is really still true today. We appeal to a wide variety of people. People come to our gigs now who are young enough to be our grandchildren."
When their tour with Squeeze and KT Tunstall wraps, Hall & Oates will get to work on their 17th studio album of new music — their first since 2003.
Hall says he has been workshopping ideas with a handful of collaborators, while Oates says his plan is to "jump on board later" when the songs are a bit further along.
Get all the tour dates here.
Photo: Getty Images