Kesha Makes Triumphant Return With New Album 'High Road': Listen
By Paris Close
January 31, 2020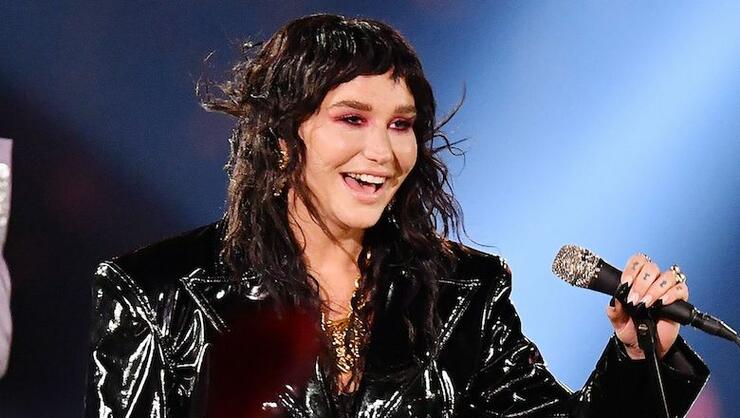 Kesha's new album is officially here, Animals!
The singer-songwriter made her long-awaited return with her hotly anticipated fourth studio album, High Road — and it's a riot of a good time. Three years after delivering Rainbow, Kesha's follows up with 16 tracks encompassing the emotional spectrum of self-acceptance, liberation and forgiveness.
While Kesha makes a conscious decision to open the record on a carefree note with feel-good anthems like "Raising Hell" featuring Big Freedia and "My Own Dance," the LP courses naturally toward even smoother pastures as she soars on soul-baring ballads like "Resentment," "Shadow" and "Father Daughter Dance." Animal era fans will be thrilled to know that, although High Road sheds the battle scars of old skin, Kesha hasn't shed her habit of doling party anthems, as heard on the wildly nostalgic "Kinky" which cleverly sees the star reprising her Ke$ha persona with a sexy, sex-positive jam.
Track by track, High Road is a triumph in every sense. No skips, just endless replay value that will slip listeners into a state of sticky-sweet bliss — and who better than Kesha to satisfy our ear candy cravings.
Speaking with iHeartRadio in Los Angeles for an exclusive album release party earlier this month, the songbird dished on what she hopes fans will take from High Road. "I thought people would think 'oh she's going to take the high road. You always take the high road,'" she expressed. "But sometimes that means that you don't let the things that used to bother you, like hate and negativity, you don't let it get to you, and you laugh about it and you get kind of high."
In related news, Kesha will embark on her 26-date "High Road Tour" in North America starting in April.
Hear a few tracks from Kesha's High Road below.
Chat About Kesha Makes Triumphant Return With New Album 'High Road': Listen