LeBron James & Anthony Davis Honor Kobe Bryant With Mamba-Inspired Tattoos
By Peyton Blakemore
January 31, 2020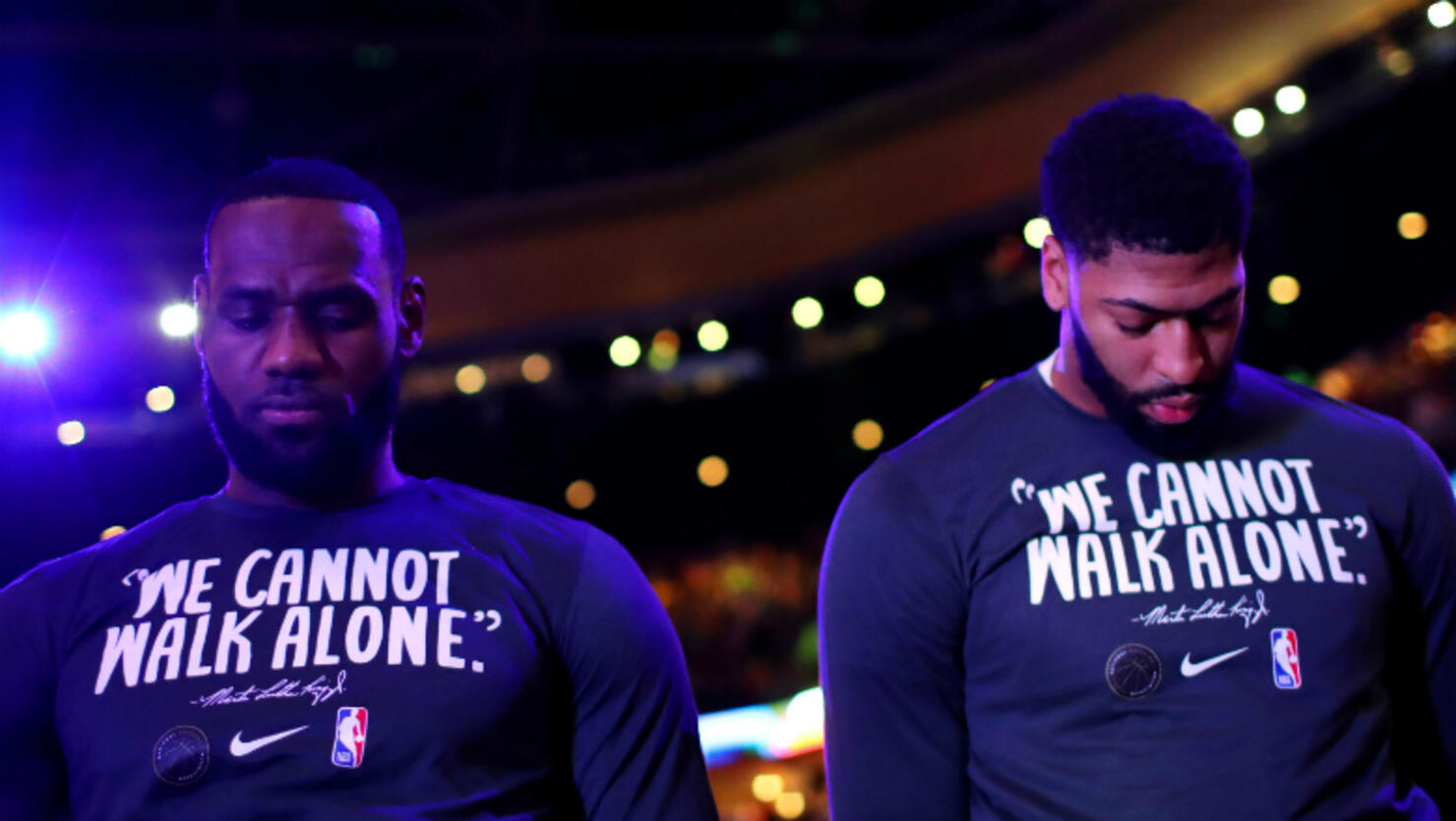 LeBron James and Anthony Davis will forever carry Kobe Bryant's memory with them.
On Wednesday (January 30), LeBron shared a short video to his Instagram story of him in the process of getting what appeared to be a tribute tattoo, by artist Vanessa Aurelia, to his late friend and mentor Kobe, who died on Sunday (January 26) in a helicopter crash that claimed the lives of his 13-year-old daughter, Gianna (Gigi), and seven more victims. While the Los Angeles Laker has yet to unveil the tat in full, photogs caught a glimpse of the artwork, which appears to say "Mamba 4 Life" above a depiction of a black mamba —Kobe's nickname — during a team workout on Thursday morning (January 30), TMZ reports.
Anthony also shared a video of himself getting a similar tattoo from LeBron's tattoo artist. Like his teammate, Anthony has yet to reveal his tattoo in its completion.
According to TMZ, LeBron is planning to do a big reveal of his mamba-inspired tat on Instagram soon, "most likely before he takes the court on Friday (January 31) when the Lakers take on the Portland Trail Blazers at Staples Center." The home game marks the first time the Lakers have taken to the court since news of Kobe's tragic crash.
LeBron paid tribute to Kobe and Gigi on Instagram Tuesday (January 28). "I'm Not Ready but here I go," he began. "Man I sitting here trying to write something for this post but every time I try I begin crying again just thinking about you, niece Gigi and the friendship/bond/brotherhood we had! I literally just heard your voice Sunday morning before I left Philly to head back to LA. Didn't think for one bit in a million years that would be the last conversation we'd have. WTF!!"
"I'm heartbroken and devastated my brother!! 😢😢😢😢💔," LeBron continued. "Man I love you big bro. My heart goes to [your wife] Vanessa and the kids. I promise you I'll continue your legacy man! You mean so much to us all here especially #LakerNation💜💛 and it's my responsibility to put this sh*t on my back and keep it going!! Please give me the strength from the heavens above and watch over me! I got US here! There's so much more I want to say but just can't right now because I can't get through it! Until we meet again my brother!! #Mamba4Life❤️🙏🏾 #Gigi4Life❤️🙏🏾."
Photo: Getty Images