Vanessa Bryant Reacts To Lakers Moving Tribute To Kobe & Gianna
By Emily Lee
February 1, 2020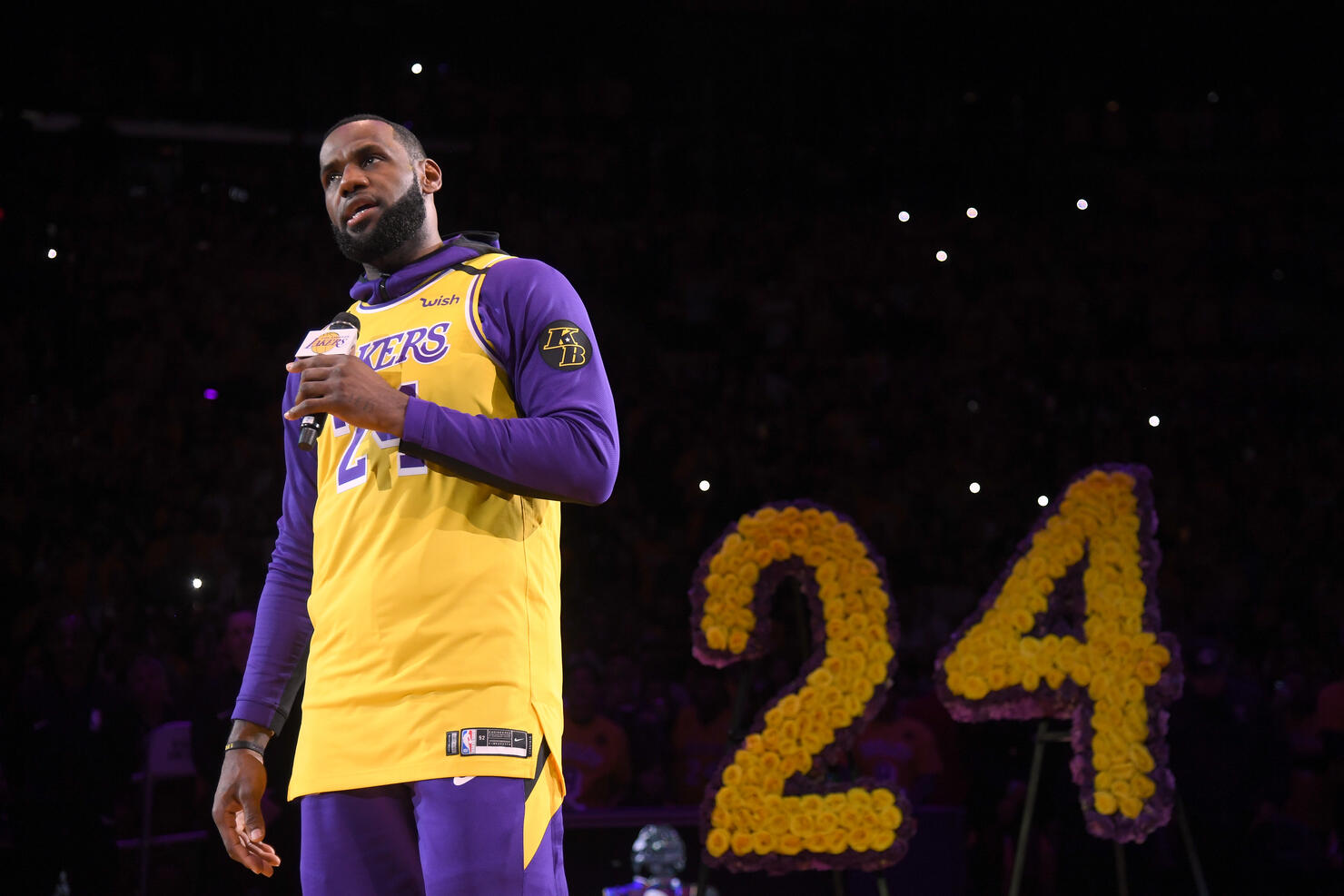 The Lakers played their first game since the tragic passing of Kobe Bryant, his 13-year-old daughter Gianna and 7 other passengers in a fatal helicopter crash on Friday (January 31). Before the players hit the court at the Staples Center, Kobe, Gianna and the other victims were honored in a moving tribute. Usher performed 'Amazing Grace' and Boyz II Men sang a gorgeous rendition of the National Anthem. Cellist Ben Hong performed while two emotional video tributes played to the packed crowd. Following the musical performances, LeBron James addressing a crowd with a speech "from his heart."
"The first thing that came to mind, man, is all about family," James began his speech. "As I look around this arena, we're all grieving. We're all hurt. We're all heartbroken. But when we're going through things like this, the best thing you can do is lean on the shoulders of your family. And from Sunday morning all the way to this point -- and I've heard about Laker Nation before I got here last year, about how much of a family it is -- and that's absolutely what I've seen all week."
"Now I know at some point, we will have a memorial for Kobe," James continued. "But I look at this as a celebration tonight. This is a celebration of the 20 years of the blood, the sweat, the tears, the broken-down body, the getting up, the sitting down, the everything. The countless hours, the determination to be as great as he could be. Tonight, we celebrate the kid that came here at 18 years of age, retired at 38 and became probably the best dad we've seen over the past three years, man. Tonight is a celebration."
Though every seat in the arena was covered with Bryant's jerseys, both #8 and #24, there were two special court side seats left empty in honor of Bryant and Gigi. Bryan't #24 Lakers jersey was placed next to Gigi's #2 Mamba Academy jersey. Both seats had a bouquet of roses placed on them. Vanessa Bryant shared a photo of the empty chairs on her Instagram account, writing "there is no #24 without #24." She also added the hashtags #GirlDaddy and #DaddysGirl, showing fans that she's seen the outpouring of support for her family over the past week.
Charlie Puth and Wiz Khalifa also performed an emotional rendition of their song 'See You Again' at half time, which was originally written for the Fast & Furious franchise after the sudden death of star Paul Walker at age 40.
The Lakers shared one of the video tributes on Twitter, which showed clips of Bryant talking about his love of basketball, his family and what his legacy will mean. "As you get older, you start to understand it's about the next generation," Bryant can be heard saying in the video. "These championships do come and go. The most important thing you can do is pay everything that you learned forward to the next generation to come. That's truly how you create something that lasts forever."
Rest in peace to all the lives lost in Sunday's tragic accident.
Mamba forever.
Photo: Getty