Halsey Goes Ballistic On Heckling Fan For Screaming G-Eazy At Her Concert
By Paris Close
February 3, 2020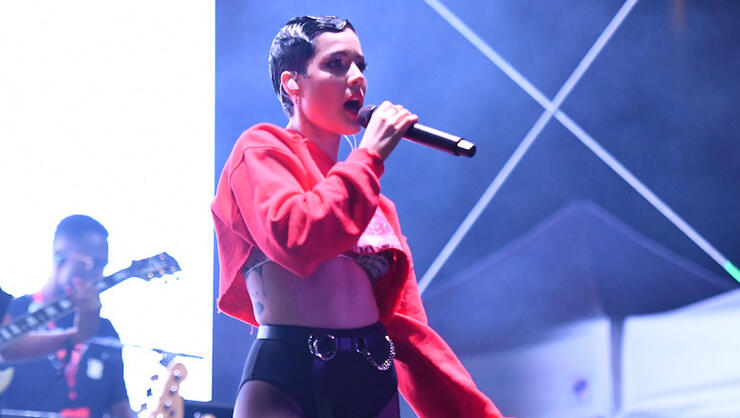 Halsey put a heckler in their place at one of her concert shows.
The "Nightmare" singer-songwriter had to pause Saturday night's Miami performance (February 1) at BudXMiami because a hater in the crowd kept chanting her ex-boyfriend G-Eazy's name while she was singing. Fed up with the BS and harassment, Halsey finally put them on blast. (See the footage over at TMZ here.)
"If you say G-Eazy one more f–ing time, I will kick you out this building," the 25-year-old shouted back from the stage, before issuing the threat: "I will kick your f—ing a—, test me. I will kick your a— out the f–ing club. You're not going to disrespect me like that at my own show."
What's more, Halsey concluded her tirade leading concert-goers into a spirited chant, screaming, "F—k that guy!" Ouch…
Doubling down on the confrontation later in an Instagram Story, Halsey stated: "Don't ever let someone make u feel crazy or unhinged cus ur a woman standing up for urself. Don't tolerate disrespect in the name of being 'nice.' Love u."
In case you didn't know, the "Him & I" musicians first coupled up in 2017. After breaking up then making up, the pair finally parted ways in November 2018. Over the course of their rocky relationship, however, it was long rumored that the "No Limit" rapper had been unfaithful to Halsey, which only sparked speculations that the songstress' number-one breakup song, "Without Me," was loosely inspired by her ill-fated love affair with G-Eazy. Pair that with Halsey's reaction over the weekend, it's clear she doesn't want to be reminded about it.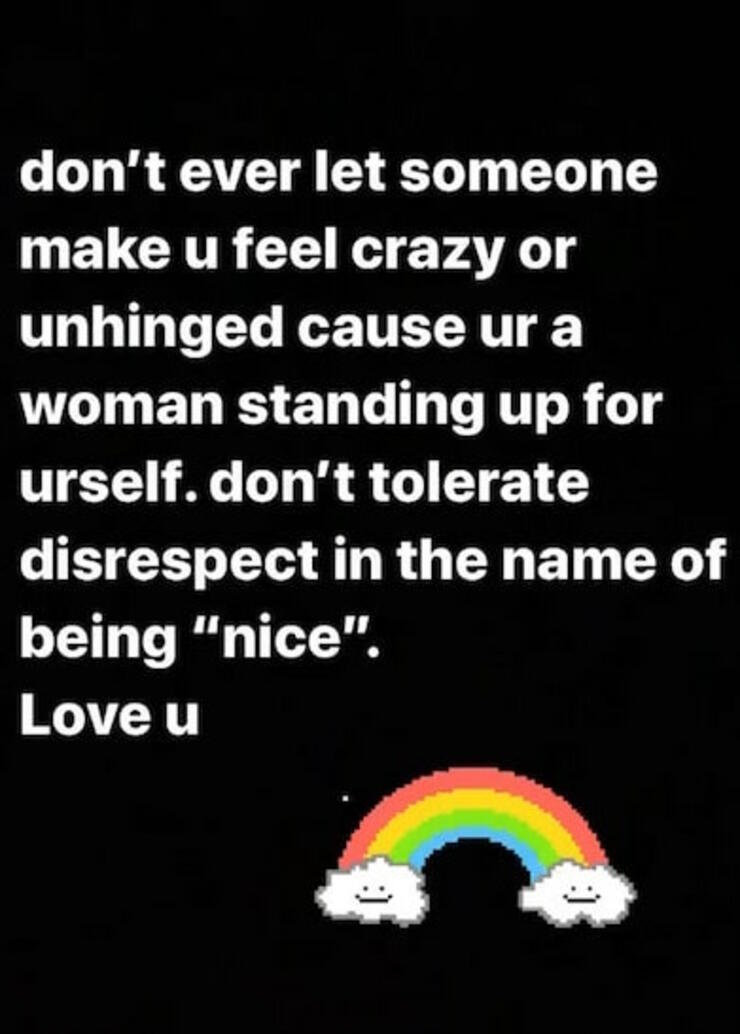 Chat About Halsey Goes Ballistic On Heckling Fan For Screaming G-Eazy At Her Concert