Stephen King Quits Facebook Over Concerns About 'False Information'
By R.J. Johnson - @rickerthewriter
February 3, 2020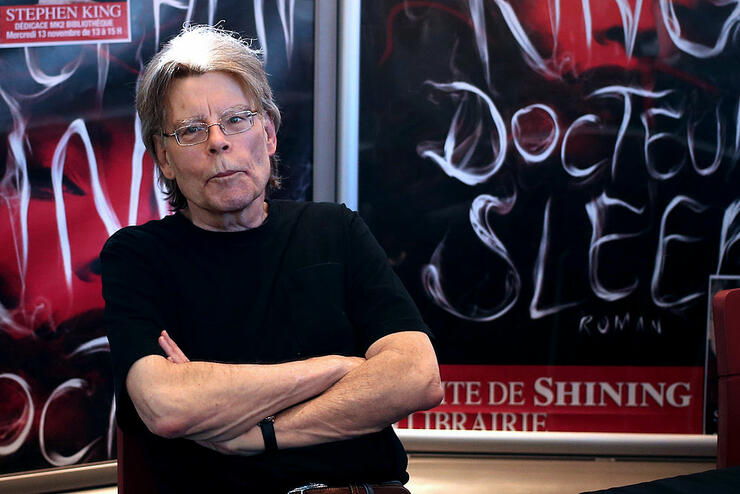 Horror novelist Stephen King has deleted his Facebook account after voicing concerns the platform is allowing a "flood of false information" in its political advertising and the company's ability to protect users' privacy.
The author of more than 50 bestselling books announced his decision to leave Facebook to his more than 5.6 million followers Friday afternoon, inviting people to continue following him on Twitter.
"I'm quitting Facebook," King wrote on his Twitter account. "Not comfortable with the flood of false information that's allowed in its political advertising, nor am I confident in its ability to protect its users' privacy. Follow me (and Molly, aka The Thing of Evil) on Twitter, if you like."
King's Facebook page, where he had more than 5 million followers, has since been deleted.
The 72-year-old King, who has written more than 50 books, has become politically active and very outspoken in recent years, especially when it comes to his views on President Donald Trump and his administration's policies. His exit comes as Facebook's policies on political advertising for the 2020 election has come under intense scrutiny. Facebook said last year that it would not remove political or campaign ads that contain falsehoods.
In an interview with the Washington Post last fall, Facebook CEO Mark Zuckerberg defended his companies decision, saying the social media behemoth shouldn't try to referee politicians' statements.
"I don't think people want to live in a world where you can only say things that tech companies decide are 100 percent true," Zuckerberg told The Post. "And I think that those tensions are something we have to live with."
King isn't alone in wanting to ditch their Facebook pages. Other high profile artists, such as Cher, Jim Carrey, and actor Will Ferrell, announced their exit when #DeleteFacebook trended in 2018 amid fallout over the use of Facebook data by Cambridge Analytica during the 2016 election.
Photo: Getty Images
Chat About Stephen King Quits Facebook Over Concerns About 'False Information'