Armed Suspect Wearing 'Scream' Mask Robs Five Virginia Gas Stations
By Bill Galluccio
February 4, 2020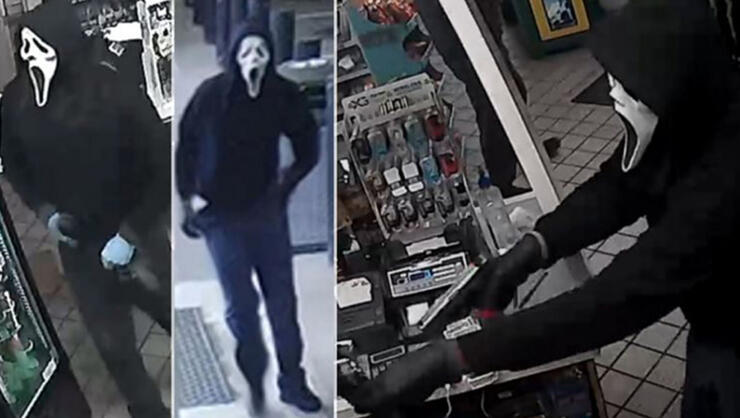 The Federal Bureau of Investigation is looking for a suspect who has robbed five gas stations around the Richmond, Virginia, area wearing a mask popularized by the horror movie Scream.
The FBI said that suspect robbed two gas stations back in January 2019 and another one the following month. He then went dark before robbing two more gas stations last month.
In his most recent robbery, which occurred on January 26, the suspect barged in with a semi-automatic handgun and shoved the clerk out of the way. He went behind the counter, filled a bag with cash, and then fled on foot.
The FBI said the suspect is a black male who is about 5 feet, 7 inches tall, and weighs between 160-180 pounds. They are offering a $10,000 reward for any information that leads to the arrest of the "Scream bandit." The FBI warned that he should be considered armed and dangerous, and anybody who sees him should call 911.
Photo: FBI
Chat About Armed Suspect Wearing 'Scream' Mask Robs Five Virginia Gas Stations