Florida Men Carry Bag Filled With Drugs Using 'Bag Full of Drugs' Bag
By R.J. Johnson - @rickerthewriter
February 4, 2020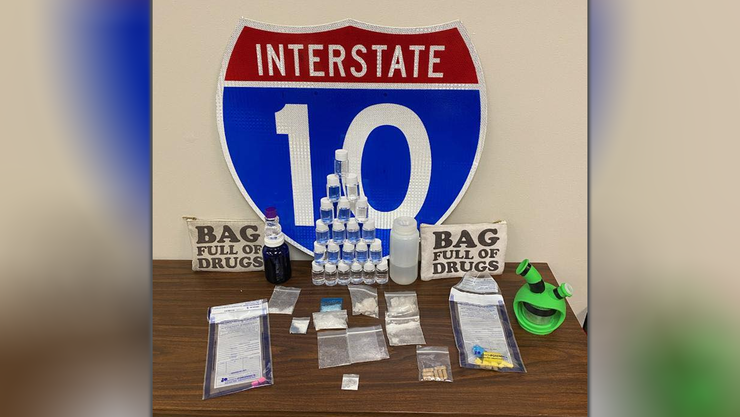 Pro-tip to any drug smugglers out there - you may want to try and find a bag that won't give away any hints to what you're carrying the next time you're hauling around enough drugs to make Fear and Loathing in Las Vegas look tame.
The Florida Highway Patrol busted the two alleged drug traffickers the Florida Panhandle after they were stopped for speeding on I-10. At one point during the traffic stop, troopers discovered meth, GHB (also known as the 'date rape' drug) cocaine, MDMA and fentanyl hidden in a bag with the words "Bag Full of Drugs" printed on the outside.
The Santa Rosa County Sheriff's Office assisted with the search that turned up the illicit cargo.
"Santa Rosa K-9 Deputies recently assisted FHP on a traffic stop on I-10 where a large amount of narcotics were discovered. Note to self- do not traffic your illegal narcotics in bags labeled "Bag Full Of Drugs". Our K-9's can read. #RIFruff" the department posted on Facebook, along with a photo of the seized goods.
The two alleged drug traffickers in the car were arrested
Photo: Santa Rosa County Sheriff's Office
Chat About Florida Men Carry Bag Filled With Drugs Using 'Bag Full of Drugs' Bag