Jaguars Will Play Back-To-Back Home Games In London Next Season
By Bill Galluccio
February 4, 2020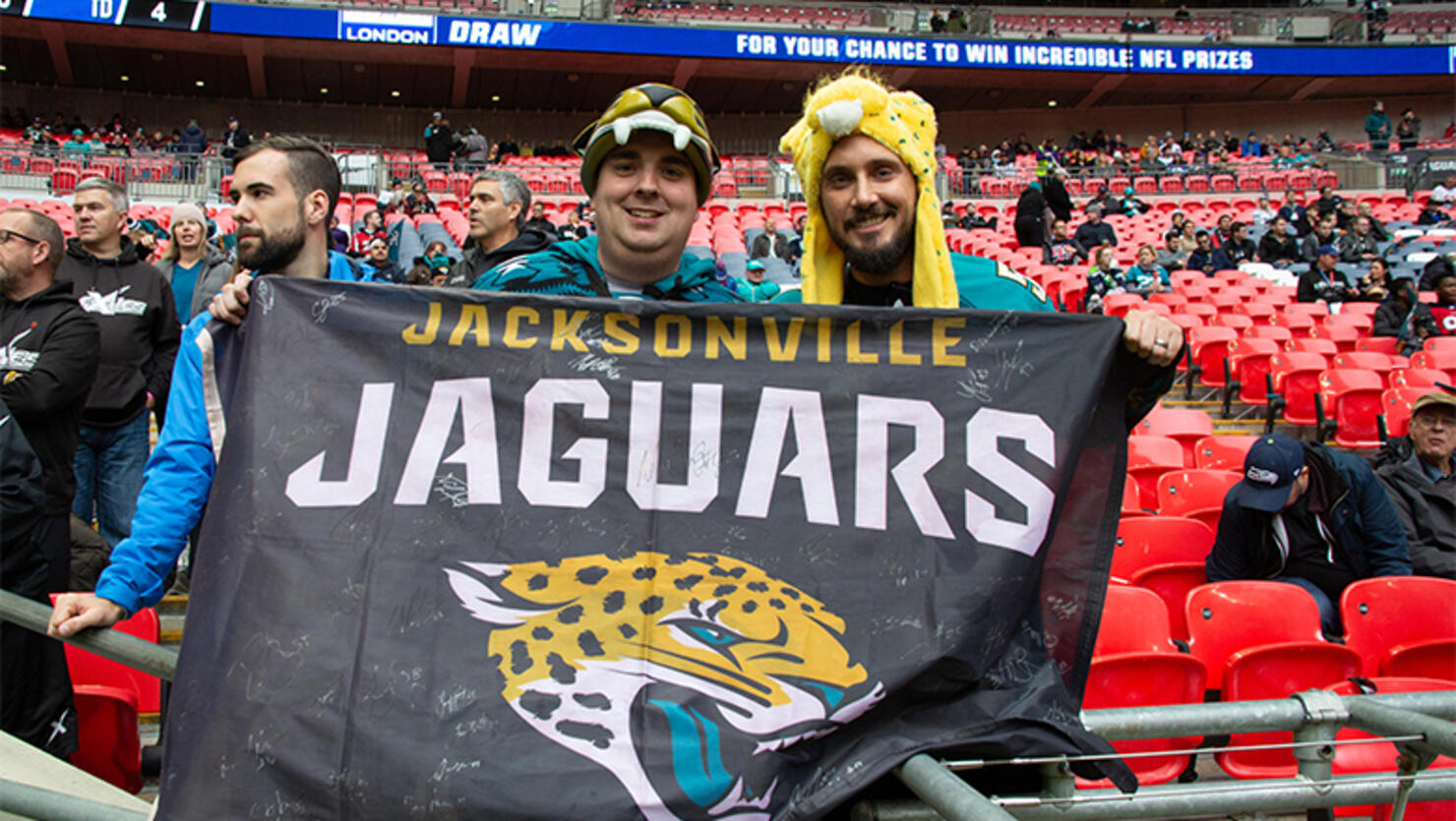 The Jacksonville Jaguars are going to play two home games in London during the 2020 season. It will be the first time that an NFL team has played two home games outside of the United States in the same season. The Jaguars have played a single game in London every year since 2013.
"What we plan for the 2020 season and maybe a bit longer is all about believing in what Jacksonville can ultimately become, all while continuing to further grow and develop partnerships and a fan following in London and throughout the UK that have turned out to be pretty remarkable," Jaguars owner, Shad Khan, said in a statement. "This isn't about next season or the next few seasons in Jacksonville, but really about the next 10 years, 25 years and beyond."
While the dates and opponents have not been released, the two games will be played back-to-back. The team confirmed that the Pittsburgh Steelers and Chicago Bears will play the Jaguars at TIAA Bank Field in Jacksonville next season. That leaves the Tennessee Titans, Indianapolis Colts, Houston Texans, Detroit Lions, Cleveland Browns, and Miami Dolphins, as potential opponents who will travel to Wembley Stadium. 
Despite constant rumors that Khan wants to move the team to London permanently, he assured fans he intends to keep the Jaguars in Jacksonville.
"We've also been honest about the importance of what playing games in London means to the vitality of the Jaguars as a franchise, and what a vibrant downtown means not only for the Jaguars but for everyone who calls Jacksonville their home or maybe is thinking about coming here to live, raise a family, start a business or just spend more time here. I believe in what's possible for Jacksonville and am going to do whatever it takes to help the Jaguars and the City of Jacksonville to reach its full potential."
Photo: Getty Images