Camila Cabello Teases 'Cinderella' With New Bob Haircut
By Paris Close
February 5, 2020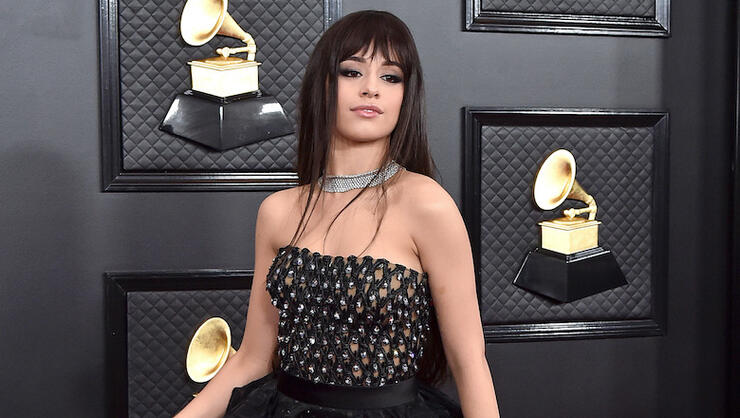 Camila Cabello is trying out a new look!
The singer debuted a fresh hairstyle on Tuesday (February 4), and it's her most dramatic look yet. Returning to update fans since going offline as she films her upcoming Cinderella movie, the "Never Be the Same" singer took to Instagram with a surprising photo of her wearing a bob.
"Hello!!!! usually when I take these breaks from social media, it's cause I need some space or time away from it - I think it's healthy to know when you need time for yourself- that's been my biggest thing I've worked on this year so far is to listen to my intuition and what my mind and body need!!!!" Cabello wrote with a snapshot of her flaunting her new short 'do with a pearl-encrusted pin and animal-print outfit. "When I feel overwhelmed or overstimulated I'm like.... ok I need to give myself a little room to slow down. but I miss and love you guys!!!!"
Later on in the clip, the "Liar"star revealed the image was actually taken behind the scenes for her next video project. "I'm in London right now working on Cinderella and I'm having the time of my life TBH," she continued. "Here's a picture behind the scenes of a music video that's coming out very very soon... how are you guys doing?! How's life!! How are your hearts! I'll read some of the comments and reply 💕💕💕💕💕💕"
Although the superstar didn't specify whether the video would be for a song from her new album Romance — perhaps for "My Oh My" featuring DaBaby — or (fingers crossed!) perhaps something for Cinderella, given Cabello will "be integrally involved" in the music for the movie anyway.
Chat About Camila Cabello Teases 'Cinderella' With New Bob Haircut