Dave Mustaine Announces Memoir About Megadeth's 'Rust In Peace' Album
By Andrew Magnotta @AndrewMagnotta
February 5, 2020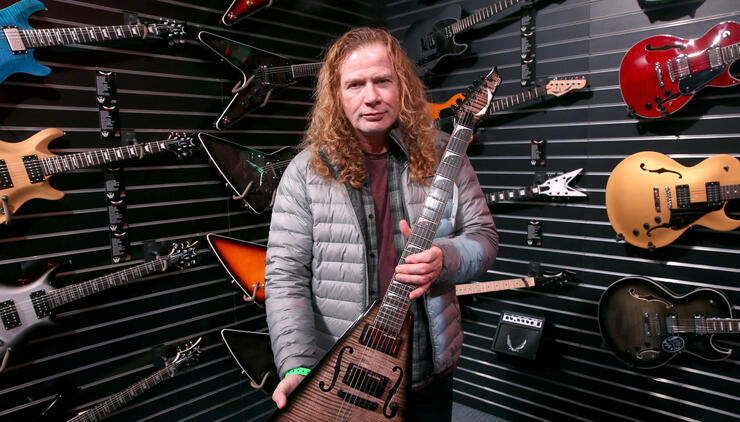 A new memoir from Megadeth mainman Dave Mustaine details the making of the band's most influential album, 1990's Rust in Peace.
Rust in Peace, which was certified platinum in '94, is widely regarded as one of the greatest metal albums ever, thanks to Mustaine's ambitious concept and the band's groundbreaking composition and technical virtuosity.
The book, Building the Perfect Beast, comes out September 8, about two weeks before the album's 30th anniversary.
Perfect Beast details the strange landscape of the rock world at the time of Rust in Peace. It delves into the process of establishing Megadeth's classic lineup of Mustaine, bassist Dave Ellefson, lead guitarist Marty Friedman and drummer Nick Menza, as well as the complications that arose with the album's success.
"In short, it's a true story of groundbreaking anti-pop that was moving toward the mainstream (or the mainstream that was moving toward the band), at a time of great cultural change, power, ego, drugs and other vices that went hand-in-hand with Rock N' Roll, circa the late eighties-early nineties," a description of the book reads.
After Mustaine beat cancer last fall, Megadeth is back on tour this year with a new album on the way.
Photo: Getty Images