Finneas Talks Songwriting With Billie Eilish And More on Let's Be Real
By Diana Brown
February 5, 2020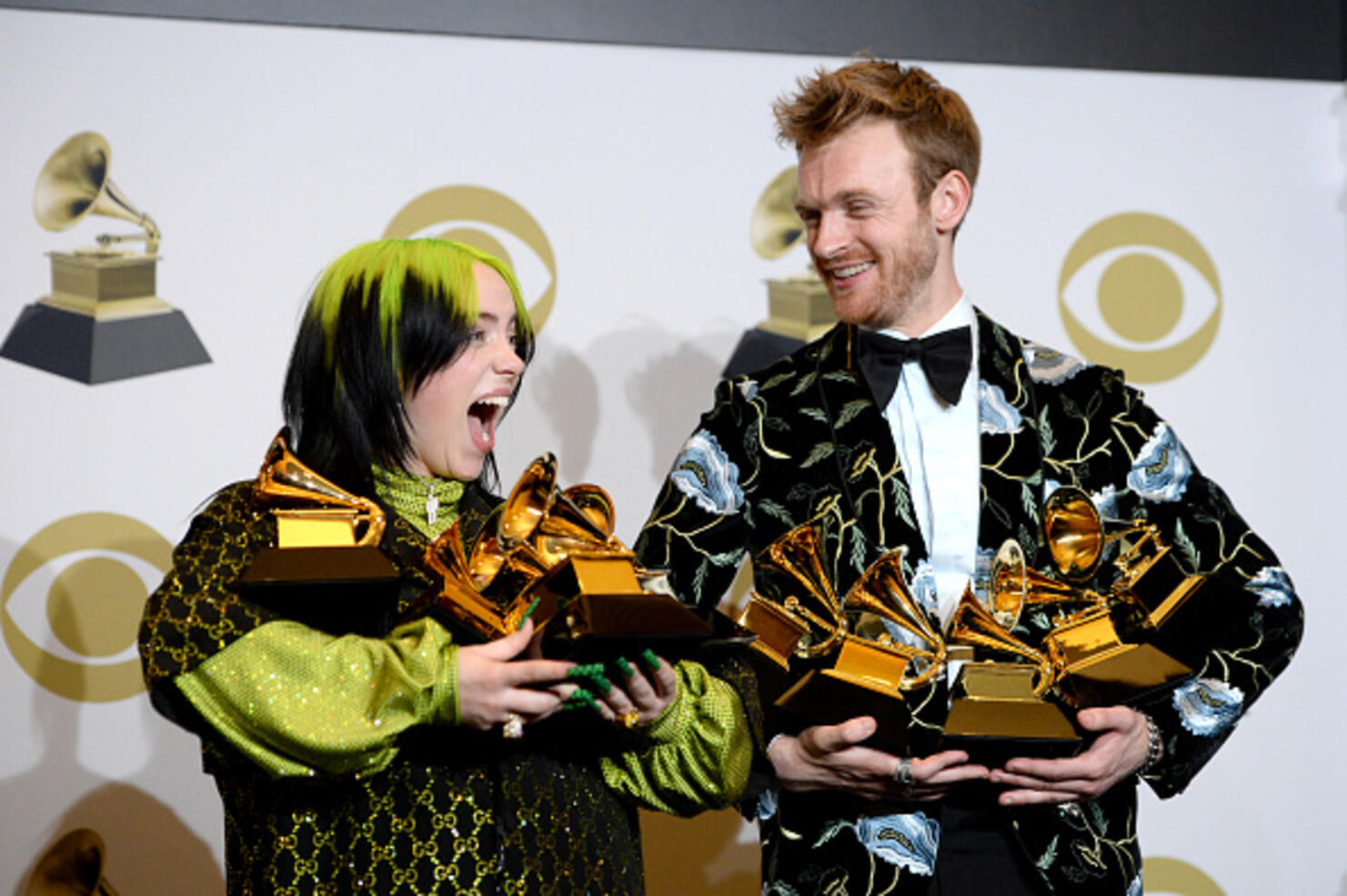 Sammy Jaye is the youngest person to have a podcast on iHeartRadio, and hers is something special: when she sits down celebrities, politicians, and influencers, her youth and charm gives her interviews a fresh, authentic feel, and disarms her guests into getting into deep subjects like mental health and activism, while also keeping it light with talk about new projects, pop culture trends, and friendships. On this episode of Let's Be Real, she sits down with songwriter, musician, and producer Finneas O'Connell, who recently swept the 2020 Grammy Awards along with his younger sister, Billie Eilish, walking away with five statues.
They reminisce about The Wizards of Waverly Place and other offerings on Disney+ that Sammy has been revisiting, and Finneas gives her some advice about going to art school. Sammy asks him what he likes and hates about social media, and he muses, "The whole reason we have a career is because of our social media platform that we've been able to stand on...I feel indebted to social media," but that it also allows a lot of negativity to make a lot of noise, like when Rebecca Black released her song "Friday" on the Internet when she was only 13, and immediately started getting death threats. Finneas is the same age as Rebecca, and couldn't imagine having to read threats like that at such a young age. 
Sammy asks him about his song, "I Lost a Friend," because it really resonated with her. He wrote it because whenever he would go through a romantic breakup, he always knew what song to put on, but when it came to losing a friendship, there wasn't a "soundtrack for that, so I had to write it." They both agree it's a particular kind of grief; you often have to realize that you're "not to blame, or blameless," and "you don't get a sense of closure."  
They also get into what Finneas wants his legacy to be in the future, how universal music really is ("it's one of the art forms that fits into every other art form," he points out), Greta Thunberg and the Parkland students, and so much more; listen to the episode for this frank and fun interview with Finneas on Let's Be Real. 
If you want to be sure you're listening to the podcasts everyone else is checking out, iHeartRadio has you covered. Every Monday, iHeartRadio releases a chart showing the most popular podcasts of the week. Stay up to date on what's trending by checking out the chart here. There's even a chart just for radio podcasts here, featuring all your favorite iHeartRadio personalities like Bobby Bones, Elvis Duran, Steve Harvey and dozens of others.
Photos: Getty Images