Katy Perry & Orlando Bloom Lock In New Wedding Date After Postponement
By Hayden Brooks
February 5, 2020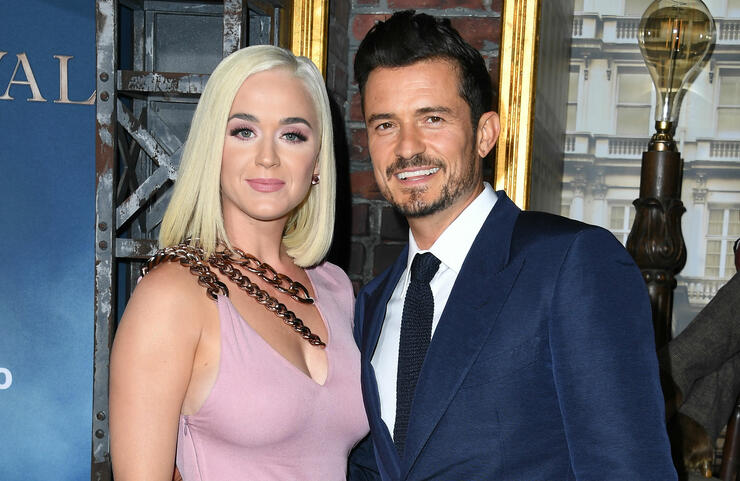 Katy Perry and Orlando Bloom have reportedly locked in a new date for their upcoming wedding.
As per Us Weekly, the pop star, 35, and actor, 42, are set on having their wedding in April. News of the pair's maritial update comes after it was announced that the power couple delayed their December ceremony. "They changed the timing due to the location they want. They're beyond in love," an insider admitted at the time. "They're going to have one local wedding party, and the other will be a destination wedding party."
Bloom proposed to Perry with an extravagant helicopter ride in February 2019, but the actor was quick admit that Perry's love for "a big moment" played a factor in the execution of it all. "To be honest, she loves a theme as you can see in everything she does. She loves a big moment," he explained during an interview earlier this year. "I'm still trying to get her to wrestle into the small moments," he shared. "The cool thing about what we're doing, we're learning to do the small together. I think we're both fully aware that it's a mountain to climb and that that mountain won't stop, in terms of a relationship because I think that's what it is and I love to evolve and fortunately, she does too."
In related news, Perry was recently named an ambassador of the British Asian Trust charity by Britain's Prince Charles at a dinner on Tuesday. In the role, the star will support the charity's work to reduce child trafficking and abuse in India.
Chat About Katy Perry & Orlando Bloom Lock In New Wedding Date After Postponement