Shaquille O'Neal's Son Shareef Debuts Massive Kobe Bryant-Inspired Tattoo
By Peyton Blakemore
February 5, 2020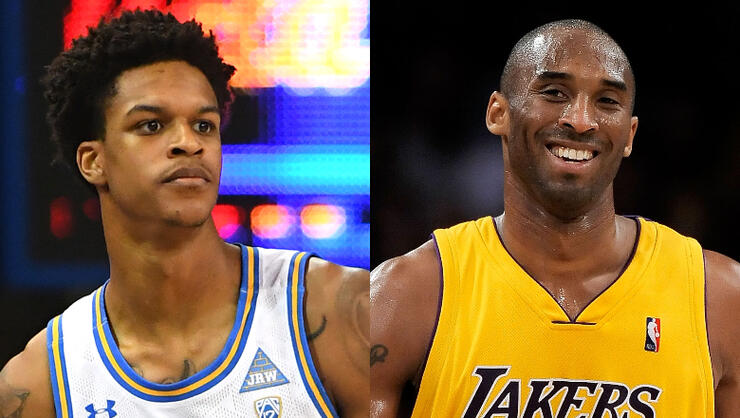 Shaquille O'Neal's son Shareef is honoring the late Kobe Bryant and his 13-year-old daughter Gianna (Gigi).
On Tuesday (February 5), the 20-year-old college basketball player showed off the new ink he got in honor of Kobe and Gigi, who passed away, along with seven other passengers, in a helicopter crash on January 26.
Shareef unveiled his multiple Bryant-inspired tattoos on Instagram Stories. Paying homage to both Kobe and Gigi's legacies, Shareef, who referred to the late NBA legend as "Uncle Kobe," got Kobe's jersey numbers — 8 and 24 —tattooed on his leg along with an image of Kobe shooting a basketball toward Gigi's "Mamba" jersey. Shareef additionally got Kobe's famous slogan, "Mamba Mentality," tattooed on his shin.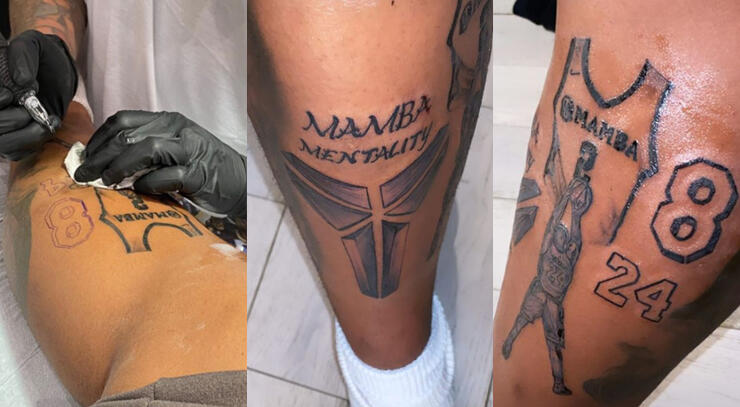 The 20-year-old basketball player has shared multiple tributes to Kobe and Gigi since news of their passing.
"You always wanted me to be the best I could be.. you always made sure I was happy, you put me before you put yourself and when we had our moments you made me feel like I was great," Shareef captioned an Instagram photo of himself sitting next to Kobe's jerseys at the Lakers' recent tribute game. " 8|24 ❤️ 2 . I love you , I thank you , I miss you ❤️."
Hours after news of Kobe's passing, Shareef shared his final exchange with the late legend, which occurred just hours before Kobe's tragic helicopter crash.
"You good fam?" Kobe's final message to Shareef reads. The 20-year-old replied, "Yeah! Just been getting this work in trying to figure out my next move…How you been?" Shareef captioned the heartbreaking post: "This first picture were messages from THIS MORNING!!! .. I wish I didn't sleep in so I could've talked to you .. I can't even think straight right now.. I'm glad we got to bond over the years .. not only were you a great uncle you were a coach and a mentor to me too .. I love you man..thank you for everything you've done .. for this city , for the basketball world , and for me ... I won't let you down .. you always counted on me and lifted me up. Love you unc ❤️ ❤️."
Photos: Getty Images/Instagram
Chat About Shaquille O'Neal's Son Shareef Debuts Massive Kobe Bryant-Inspired Tattoo